Make an assortment of unique Christmas ornaments, part of our series of workshops for kids (ages 7-11) leading up to Christmas.
About this event
Come for some fireside crafting in our cosy workshop! With an emphasis on reused and upcycled materials, we are offering a series of fun Christmas crafting sessions for children aged 7-11. Enjoy festive creativity and meet our gorgeous alpacas and Ragdoll cats. This is the fourth of four workshops in the weeks leading up to Christmas.
Experiment with different techniques - like painting, printing and metal work - to make a variety of ornaments for the Christmas tree. There will be a few different stations set up where children can let their imaginations take over and have some festive creative fun.
Please visit our website for detailed directions to Birkhill House >>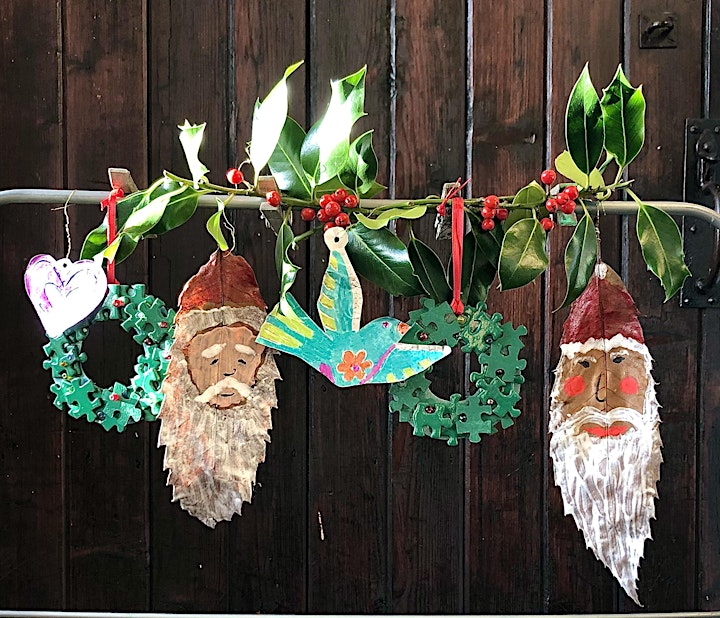 Organiser of Assorted Christmas Ornaments
At Birkhill House CIC is an animal assisted activity/therapy venture in the Scottish Borders, which offers an array of modern and traditional crafting opportunities. The focus at Birkhill House is on wellness and mindfulness – taking a moment out to be compassionate and nurture the creative side in all of us.  
We want to offer a welcoming social space that encourages you to be both creative and safe. This means limited workshop places and socially distanced, outdoors and/or screened indoor workspaces. This will vary depending on the type of workshop being run – and the weather – but could include screened seating inside our workshop spaces or working outdoors under our sun shades or in the open barn.
Details of our Covid-19 protocols can be found here.
Please visit our website for detailed directions to Birkhill House >>