Description
Refresh your leadership approach and adopt new practices for successful growth by joining other small business leaders at the SME Practical Insights workshop series. Each workshop is designed to address one specific challenge that most SME leaders will encounter at some point.
Ideal for growing businesses that have participated in programmes at the Centre for Growth, our events will introduce you to other ambitious entrepreneurs from our networks as well as new topics and experts from Aston Business School.
Please find description of our fifth workshop below:
Grow Customers using Big Brand Techniques: Marketing - What's Possible for the SME
Wednesday 10 July 2019
Learn practical marketing insights from big firms in order to connect with your customers so that your message is clear and they understand the compelling benefits of using your products, ideas or services. Understand the real reason customer make purchases and how to simplify a brand message so people understand it.
Led by Dr Keith Glanfield
Getting to know your thought leader: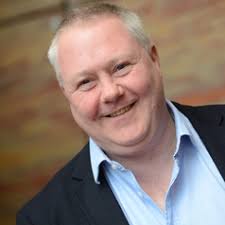 Dr Keith Glanfield is a Lecturer and Senior FME Fellow, joining the Marketing Group at Aston Business School in 2010 having secured a prestigious Foundation for Management Education / ESRC Fellowship awarded to fund Keith's transition into academia from a 20 year commercial career in industry.
Awarded a Phd in identity and strategic brand management in 2013, Keith's research interests focus on how to transform and optimise an organisation's brands to improve organisational performance, sustainability and stakeholder satisfaction. Researching with organisations such as John Lewis and Waitrose, Keith's research also investigates the influence of co-operative and mutual business models on stakeholder cohesion, brand community development, front-line employee performance and the co-creation of services between customers and service employees.
Keith is a member of the Chartered Institute of Marketing, leads on learning and development as an elected member of the CIM's West Midlands Board and is a member of the CIM's Birmingham and Coventry Branch Committee. Academically, Keith is a member of the British Academy of Management, serving as the lead for practitioner engagement on it's Marketing and Retail Special Interest Group, as a track chair of the BAM conference's marketing and retail track and is a Fellow of the Higher Education Academy.
Keith's academic research regularly features at leading marketing conferences and in marketing journals, winning the best paper at the recent 2nd International Colloquium on Design, Branding and Marketing. Working in partnership with industry, Keith regularly teaches branding, identity and marketing communications at under-graduate and post -graduate levels, receiving teaching awards from both the School and student bodies. Keith integrates his research, teaching and engagement with practice as a regular contributor to the Times and Sunday Times, delivering executive education programs, consulting with industry and presenting new research and emerging marketing thinking to members of the Institute of Cost and Management Accountants and the Chartered Institute of Marketing.
About the Centre for Growth:
Aston Centre for Growth offers leading growth programmes and other opportunities for SME owners looking to grow their business. Aston University has held the Small Business Charter since 2014, reflecting its expertise in SME engagement. We have experience of working with hundreds of SMEs to support their business growth, with investment ready pitching competitions, through our student focused start-up support and incubation centre and on high profile programmes such as Goldman Sachs 10,000 Small Businesses.
These workshops are not part of any of our externally funded programmes, they have been developed by the Centre for Growth to support our alumni network and other business leaders in our region.