Aston Talks: 'The testing times' for data privacy in the aftermath of COVID
About this event
Description:
Online public lecture by Vladlena Benson, Professor of Cybersecurity Management in the Aston Business School at Aston University.
Lecture overview:
The pandemic has undoubtedly changed the world and the digital ways in which we work and live are here to stay for the long run.
Organisations have digitised up to 25% faster during the multiple lockdowns, while businesses who were not born digital have been pushed into the virtual modus operandi almost overnight.
As we are witnessing the global digital transformation, personal data collection and processing have been scaled up to an unprecedented level. Think track and trace, vaccine passports and the trusted framework for digital identity sharing rolled out in record time.
Less visible are the newly approved statutory instruments, called The Coronavirus (Retention of Fingerprints and DNA Profiles in the Interests of National Security) (No. 2) Regulations 2020, US Cloud Act, Amendment to Singapore's Personal Data Protection Act, not to mention China's technology dominance. The data sovereignty initiative, which aims to give data ownership back to individuals, looks as unreal as going to a pub in the lockdown. The work on personal privacy modelling and privacy enhancing technologies are seemingly overshadowed by the greater good.
During this talk, Professor Benson will explore the pivotal point where our society finds itself on the personal privacy debate in the post-COVID world.
Speaker Biography:
Professor Vladlena Benson is an industry-recognised expert in cybersecurity risk management. She is a Head of the IS Group at Aston Business School. She has successfully led the Cybersecurity and Criminology Centre, University of West London. Vladlena's research is in the field of Computer Security, Compliance, Risk, Reliability and Information Systems. She is a Board member of the Information Systems Audit and Control Association Central UK and holds several cybersecurity industry awards.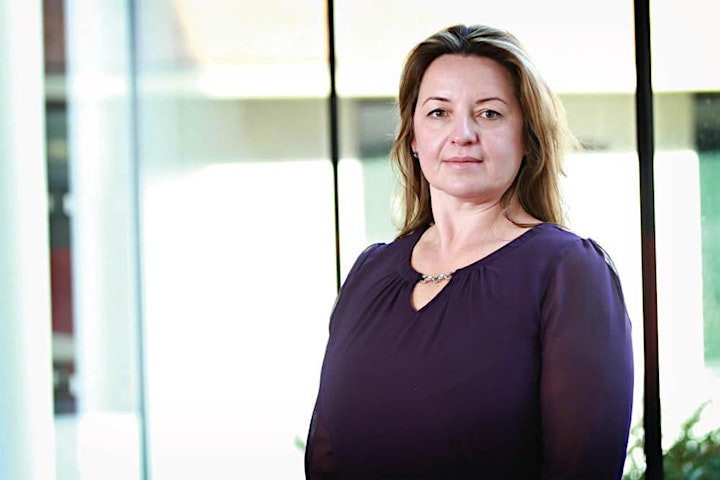 Organiser of Aston Talks: 'The testing times' for data privacy in aftermath of COVID