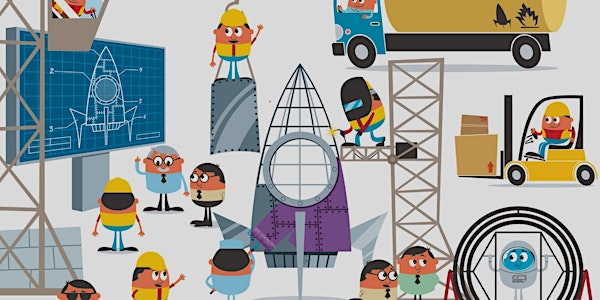 Astronaut Job Camp - Scotland (online)
The Astronaut Job Camp is back, opening its doors to children aged 11-14 across Scotland, and hosted again by Mike Mongo
About this event
Welcome Kid Astronauts - your training begins now......
Astronaut Job Camp is for students aged 11-14 who want to grow up to live, work and play in space! Learning with Mike Mongo, students discover what it takes to pursue traditional and non-traditional careers in space, including space artists, space trades, space athletes, space gamers, and space YouTubers.
Student attendees get to participate in their very own analogue space mission, while building valuable relationships with space STEAM-directed peers, potentially creating budding relationships that will last their lifetimes.
Classes include:
Introduction to Mission - we put the TEAM in STEAM
Outside the Box - Jobs in Space
Inclusivity of the Cosmos - Space is for Everybody
Sustainability - Solve for Space, Solve for Earth!
Classes run Monday, Tuesday, Thursday & Friday from 9am to 11am. It is free, but you need to register in advance.
Requirements:
Computer device (desktop, laptop, tablet)
Network connection
Microsoft Teams
Webcam
Microphone or headset
Focus and Participation!
For more information, email info@shetlandspacecentre.com