About this Event
The same wonderful professional wellness practitioners but in a new deconstructed format, giving you time to reflect on the events as a whole. With lockdown easing and new routines coming into play, we want to guide you in a practical way to create anchors of opportunity in your weekend to find presence and practice mindfulness. The same nourishing experiences but placed as 30-40 minute stepping stones across Saturday and Sunday. Rather than having to dedicate a decent chunk out of your day as a new normal is being created, instead we integrate pockets of calm so we can acknowledge, adapt and adjust to the situation as it unfolds.
Experience meditation and visualisation as bookends to your weekend with the physical grounding aspects from self massage and Yoga in-between with the invitation for journaling throughout.
Welcome Grounding, Meditation and Intention setting with Nat 9am Saturday
Snoozy Self Massage Check in with Polly 9pm Saturday
Rise and Shine Yoga with Sarah 10am Sunday
Visualisation, mediation, journalling and farewell with Emily 6pm Sunday
Make sure you have a place with decent internet connect and access to Zoom on your computer or Mobile.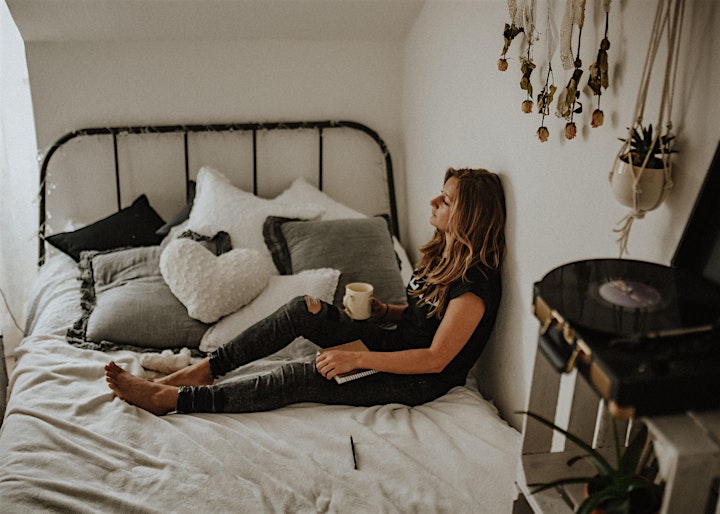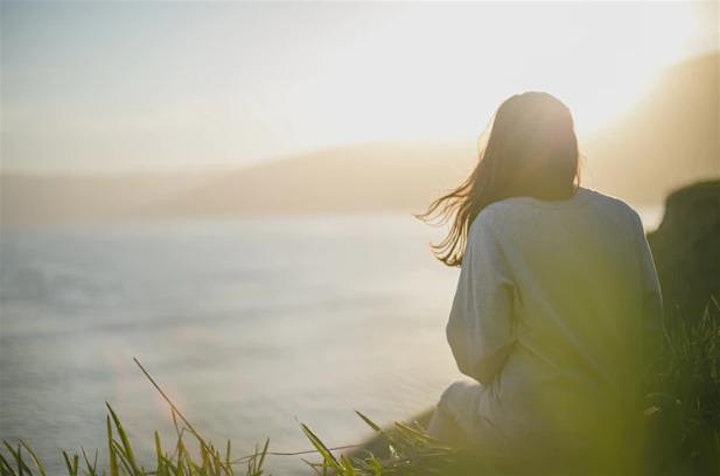 9am: Saturday morning mindfulness (30 minutes):
Natalie will help us start our weekends off right with a grounding practice to bring us into the present moment and reconnect body and mind. We'll then do some simple mindful meditation to allow us to check in with ourselves with honesty and compassion. Having landed in the here and now we'll rest in simply being - creating an embodied sense of awareness that you can then navigate back to throughout the rest of your weekend. We'll end with a short contemplation on intention so you can move consciously and calmly through the rest of your day. You might want to journal afterwards, though this is optional.
What you'll need: a quiet, comfortable space to sit. Grab a blanket. Feel free to do this in your pjs if you're wanting a chill start to the day.
9pm: Saturday evening Snoozy Self massage Check in (40 minutes)
We rejoin as your Saturday evening is coming to a close. Polly will invite us to connect to our body through touch to check in on how we feel after a day of (hopefully ;) ) mindful events. Here we can reflect on the day passed noticing the effects your actions have had on your body. We learn to self soothe, giving an act of self care using gentle massaging techniques and connection to the breath to help us relax and unwind before bed. This mindful moment has the intention to calm the nervous system and quieten the mind to prepare the body for sleep, the body's natural healing time.
What you'll need: Ideally on your bed with space to put your feet up the wall, make your space is cosy and comfortable with soft lighting and maybe incense. Otherwise any comfortable space. We will be doing the massage laying down so laying your laptop next to you. If you would like more skin on skin contact, you are more than welcome to turn your camera off, place a bath towel beneath you and use your favourite massage oil, body butter or balm, or experience touch through comfy clothes (not too thick like a fluffy dressing gown).
Optional: Quiet calm music of your choice. Some suggestions and playlists will be given in the confirmation email. Journal and pen if you want to note how you feel after.
Any health conditions or past injuries please contact Polly before the weekend begins.
10am: Sunday Rise and Shine Yoga (40 minutes)
Wake up and ease into a mindful Sunday with a gentle gorgeous grounding Yoga Practice with Sarah to slowly move into your day. Energising the body and taking a seat in awareness to feel aligned and receptive to whatever the day will bring. This is an all levels practice for every body, don't worry if you are a beginner.
What you'll need: Comfy clothes to move freely in. Space to move. A Yoga Mat, no worries if you don't have one you can lay down a bath towel or blanket for extra padding for the knees. A couple of small cushions for extra support if needed. Journal and Pen (optional).
Please let Sarah know before the weekend begins if you have any medical conditions or injuries you need to disclose.
6pm: Sunday Visualisation - Cultivating calm for the week ahead (30 minutes) 
To close our At Home Retreat Emily will guide us through a visualisation exercise designed to help you rest, reflect and reset, setting intentions for before a new week begins. We'll go inward to gather up any learnings you've had over the weekend and prime your mind for the week ahead. Emily will support you in cultivating calm and confidence so you can move through your days more mindfully. We'll end with a short calming meditation so you are ready to relax into your Sunday evening. Before we say farewell you'll be invited to journal about how you will continue to create mindful moments at home.
What you'll need: a quiet, comfortable space to sit, a pen and journal if possible. Feel free to do this in your pjs, with a glass of wine or a cup of tea. 
If anyone wants to stay around for 5/10 minutes after we've completed the visualisation to ask any questions or have a drink together, more than welcome!