A conversation and Q&A with four founders about the future of at-home smart products and the trend for making consumers self-sufficient.
About this Event
Join Moritz Waldstein-Wartenberg (CEO & Co-founder of Mitte), Valerie Song (CEO & Co-founder of AVA), Sahand Dilmaghani (Founder & CEO of Terra Kaffe), and Patrick Nennewitz (Co-founder of KALEA) for a conversation about what smart home tech means today.
In the first of this two-part event series, the founders will talk about what at-home products mean today, and how they might be leading the way for more responsible and sustainable consumption, where consumers can embrace a do-it-yourself mindset – and ultimately, exercise more autonomy over that consumption, particularly in a post-COVID-19 world.
Don't forget to RSVP to save your spot.
See you there!
Meet the speakers: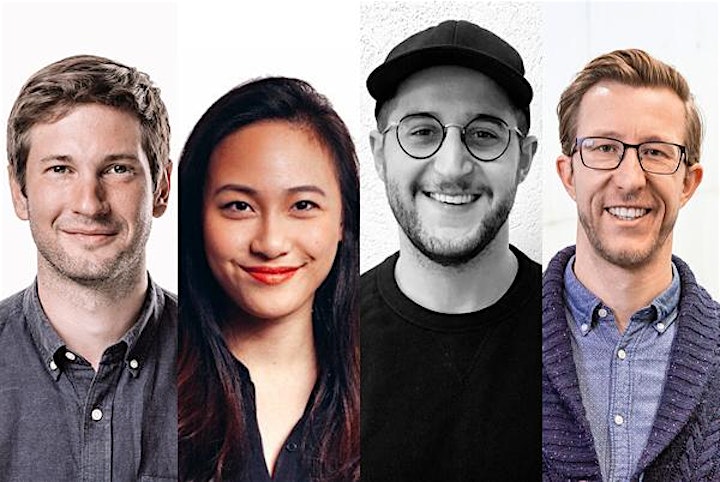 Moritz Waldstein-Wartenberg, CEO & Co-founder of Mitte
Moritz Waldstein-Wartenberg, CEO of Mitte, started his career by founding an NGO in the education space followed by public sector consulting. In 2010 he founded the social startup Coffee Circle, which today is the market leader for the online distribution of coffee in Germany. In 2013, he left the company to serve as a consultant in East Africa for TechnoServe – an NGO based in poverty reduction. His focus was on building sustainable coffee supply chains, IT services, and finance solutions. He has relevant experience in building startups, product development, go-to-market strategies, and supply chain solutions. In 2016 he co-founded Mitte to revolutionize the way we drink water at home, driven by the mission to provide healthy hydration for every body.
Valerie Song, CEO & Co-founder of AVA Technologies Inc.
BC 30 Under 30 winner Valerie Song is the CEO of AVA, a startup making smart indoor gardens to help people grow food at home. Valerie is a passionate and bold leader that loves growing both plants and people. While working in brand management and sales at blue-chip consumer product companies, she found a passion for brand building. She launched, marketed, and sold products from organic granola to craft beer. Under her leadership, AVA has gone to raise $180K in crowdfunding, $3M in funding, and 15 different awards around the world. Outside of work, Valerie is a proud advocate for diversity and inclusion, volunteering as a guest speaker and mentor to youth and women in STEM.
Sahand Dilmaghani, Founder & CEO of Terra Kaffe
Sahand Dilamaghani is the Founder & CEO of Terra Kaffe, a startup on a mission to transform the in-home coffee experience – starting with a super-automatic, podless espresso machine. Before starting Terra Kaffe, Sahand was Head of Corporate Development & Strategy at Unu motors GmbH, a hardware-based direct-to-consumer brand and the 4th fastest growing German startup in 2016. There, he managed tasks in R&D strategy, expansion as well as business intelligence. Prior to Unu motors, Sahand worked as an investment banking analyst in the US, focusing on tech-enabled businesses. It was his own ritualistic experience with coffee, combined with his experience in hardware, that drove his desire to pass that shared experience and love of quality coffee with others.
Patrick Nennewitz, Co-founder of KALEA
Patrick Nennewitz is the Co-founder of KALEA, a venture that focuses on developing innovative solutions to improve composting at home – with a sustainable vision in mind. He brings a wealth of experience in corporate venture capital, corporate innovation, business strategy, strategic planning, and more. Prior to co-founding KALEA, he has held positions as a Manager of Corporate Strategy, Commercial Director, and Senior Investment Manager – all with a focus on transforming company strategy and business models to become more efficient and sustainable.