Solo piano recital with music by Chopin, Róźycki, Dutilleux, Mägi
About this event
Sands Films Music Room
Join us in person or online for another unique live concert from Sands Films Studio in Rotherhithe. "At The Whim Of A Wave" explores the piano's world of resonance in the ebb and flow of metaphorical waves of sound
On this page you are booking ticket to watch the concert LIVE and ONLINE.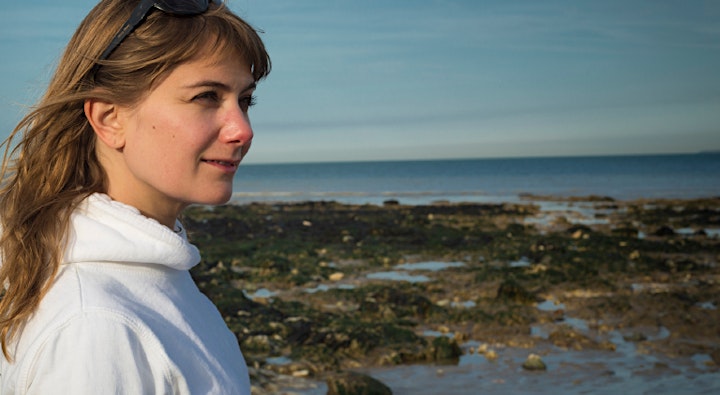 Opening with Chopin' s soul-searching Polonaise - Fantaisie written in the twilight of his life, a tidal wave of mystery unfurls which, by power of suggestion, flows
throughout the work. Oscillating between melancholic lyricism and nostalgic heroic gestures, broad ranging in the sweep of it's art it remains an enigma of the piano repertoire.
In contrast Dutilleux' s, "Au gres Des Ondes", "The play of the waves," was written as incidental music for radio hence the pun on airwaves in the title.Combining prevailing currents of the time with reflections on the past, Dutilleux composed these pieces in reaction to the tumultuous changing world of the postwar era. With joyful bursts of colour they explore the magic of timbre invibrant miniature form.
An illustration depicting mythical inhabitants of the sea inspired the Polish composer,Różycki to compose "Gra Fal," "the play of the waves," in the wake of a cruise on theBaltic Sea. Influenced by Strauss tone poems and the impressionistic harmonies of French composers at the turn of the century, the work combines the dynamic energy and force of the sea alluding to the ancient mysteries that envelop the ocean depths.
To conclude the programme, two of the late Estonian composer Ester Mägi's sea tableaux, reflect once more on the enchantment of the Baltic Sea. A composer who was influenced heavily by Estonian folk music and nature, Mägi conjures up subtle textures which interplay with archaic melodies to conjure the invisible elements of nature.
Mystery and fantasy ripple throughout in a playful ode to the magic of the waves.Set sail at the whim of a wave.…
Www.evamaria.co.uk