Exploring some of the most useful technologies and strategies.
About this event
D&A, with our lived experience, want to share our expertise on what we consider to be the most effective and impactful options out there.
Being able to take meaningful notes, that are easy to refer back to and use when needed, is important in many aspects of work and life. Our expert trainer will share with you the strategies and tools that can enable better note taking and easier management of notes.
This is part of the D&A webinar series on Assistive Technology for Needs Assessors, tutors/coaches, and other professionals. We aim to build your knowledge, awareness and confidence around the myriad of assistive technology (AT) that is available; both paid-for and open source, so that you can feel even better equipped when assessing an individual's needs, making recommendations and providing support.
We use automatic live captioning for our webinars through Zoom.
Follow Diversity and Ability on Eventbrite to be the first to hear about upcoming events in this series.
Follow Diversity and Ability on LinkedIn, Twitter, Instagram and Facebook.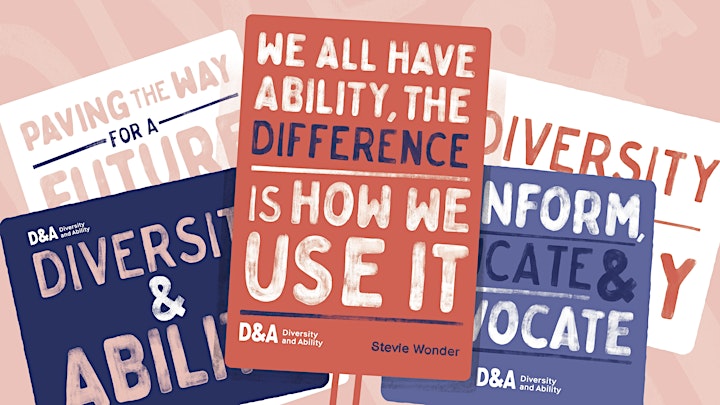 Image description: a graphic showing a bunch of protest boards with D&A branding being held up. The board in the centre reads "'We all have ability, the difference is how we use it' - Stevie Wonder". The other boards are partially obscured behind the central one.