Athena Creative Networking-4-GOOD Garden Party - Wednesday 23rd August 2017 - Members/Past Members only

Wednesday, 23 August 2017 from 12:30 to 16:30 (BST)
Event Details
The Athena Network is THE LEADING INTERNATIONAL NETWORKING, TRAINING AND DEVELOPMENT BUSINESS CLUB FOR FEMALE EXECUTIVES AND ENTREPRENEURS.
The Athena Network Leicester is a non-competitive and fun networking, sharing, learning and business doing environment. Members gain a cooperative platform to promote their business and access The Athena Network International and other resources. Only one member business from each business sector is allowed per group. 
This event is all about celebrating the success of The Athena Network and its' Members in the East Midlands over the last year, and giving every Member - both past and present - the opportunity to network and have fun, make new connections and create some design masterpieces at the same time! So please come and join me for the 3rd Annual Athena Summer Creative Networking Garden Party...
*   *   *   *   *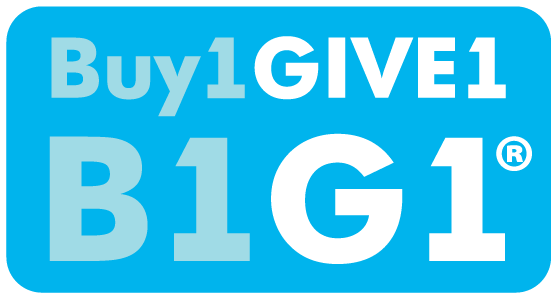 And what makes this event even more special this year, is that for every single ticket sold, through my personal partnership with B1G1 (Buy 1, Give 1) you are personally responsible for making the following happen;
3 Cambodian girls will receive a Khmer (Cambodian language) book for a whole month. The books depict Cambodian village scenes and stories culturally appropriate to the girls. Some of the books also have English translations so that girls learning English can further develop their skills. The girls are extremely eager readers so there is a constant need for additional books. They love to share their developing language skills with their younger siblings as well as their parents and grandparents who often never learnt to read.
3 Cambodian children who are wired to play and have fun,

will be delighted to receive a

ccess to a fun, school playground for a whole month. Your contribution will provide these children with a safe place and enough room to develop physically and socially. Playing has so much impact on the way children learn and imparts them with important attributes such as team work, leadership, sharing and so much more.
10 children in India will be helped to grow up normally and healthily by receiving 200ml of milk for a day. Many impoverished children develop mild mental retardation due to malnutrition or suffer from impaired cognitive development, permanently crippling them for a lifetime. The provision of milk will give a child living on a simple diet an important source of nutrition, enabling them to develop normally.
3 Families living in Tigray, Ethiopia will have their thirst quenched by receiving clean, fresh water that is absent of water-borne diseases for one whole month. The provision of clean and hygienic water will reduce a woman's average daily water collection time; will effectively reduce children mortality rates from water-borne diseases; and will allow girls to receive a proper education instead of spending their time collecting water.
WOW! You are amazing! Thank You for helping me to make this world the kind, compassionate place that feels good to live in... 
*   *   *   *   *
For the event, following our usual format, we will start with a glass of something pink, cold and bubbly, and then sit down in glorious sunshine (specially ordered) to have a locally sourced high end buffet lunch from the local delicatessen. Lunch will be followed by the opportunity to create 2 pieces of work within your ticket price, under the welcome shade of a gazebo.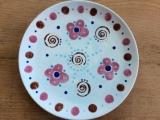 Pottery painting a mug, coaster, plate or hanger with your own unique design under the watchful, creative guidance of Lucy from Utterley Pottery,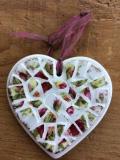 and creating a beautiful heart mosaic masterpiece using fine bone china pieces in our new-for-this-year mosaic activity with Pat & Diane from Blue Jelly Moon.
There will be guidance given on the day for both activities and you will be thrilled with your creations!
After the creative activities, we will then finish with a cream tea with large, fresh, homemade scones, jam and clotted cream before finishing around 4.30pm, having had plenty of opportunity for further networking.
Once you have booked in, full details of the location and other information will be provided to you.
I am delighted to say that this event is open to both current and past Members of The Athena Network Leicester & Nottingham.
I look forward to seeing you there! Places are limited so please book yours as soon as possible to avoid disappointment!
To find out more about The Athena Network, please take a look at our website www.theathenanetwork.co.uk/bernadettesarginson call Bernadette on 01664 464 440 or 07879 415599.
Do you have questions about Athena Creative Networking-4-GOOD Garden Party - Wednesday 23rd August 2017 - Members/Past Members only?
Contact Bernadette Sarginson
When & Where

Waltham-on-the-Wolds
LE14 4AJ Near Melton Mowbray
United Kingdom


Wednesday, 23 August 2017 from 12:30 to 16:30 (BST)
Add to my calendar
Organiser
Bernadette Sarginson is an inspirational Empowerment Coach, Trainer, Mentor and Networking Strategist who embraces personal change and empowerment. She has many years of business success and experience and is thrilled to be bringing her skills and expertise into the team at The Athena Network, as Regional Director for Leicester (and formerly Nottingham). Her vision is to empower the people she works and connects with, whatever their area of business or expertise, to develop their skills and resources so that they achieve their true potential; building confidence and improving performance - in whatever circumstances - both personal and professional.
Bernadette delivers the Networking Strategy Training Masterclass (a 3 hour training intensive included with our compliments within your Athena Membership) and welcomes the opportunity to support members to demonstrate their own expertise and support fellow members and visitors, by delivering the networking strategy and business development training sessions within the group meetings.