Description
PROGRAMME 
18:30 – 19:00
Registration and Refreshments.
Programme agenda:
Atlantis Custombase vs Ti base : The benefits from a lab perspective - Steve Campbell, Nexus Dental Laboratory
Atlantis 3D Editor - Louise Zacharopoulos, Digital Technical Specialist, Dentsply Sirona
The advantages of an Atlantis Suprastructure - Paul Delee, Global Clinical Education and Key Opinion Leader Manager for Digital Implant Solutions, Dentsply Sirona
There will also be an opportunity to play with the latest technology with our stand-alone Intraoral scanner, Omnicam and view how crowns can be milled with our milling machine.
---
SPEAKER PROFILE
Mr Steve Campbell
Steve is a registered dental technician with 24 years experience. Steve has a history of working on CAD/CAM and beta testing work for implant and milling companies that have products which are in the pre release phase for the UK and Europe. He has lectured on digital implant solutions throughout the UK, Switzerland and Sweden focusing on the benefits of CAD/CAM, including a talk at The Dentistry Show and ADi National Members forum, and the more recent Digital Focus Day. Steve also writes articles for online publications both in the UK and USA, and has had articles published in Implant Dentistry Today, the EDi Journal and other printed publications. Steve is also the Technical representative for the ADi, Director of Finance for the DLA, and BIDST Council member.

Paul Delee
Paul is Dentsply Sirona's technical director and Global Clinical Education Manager for Atlantis™ Suprastructures. Involved in the launch of the implant suprastructures in over 20 countries Paul also worked on the product development and introduction of Atlantis 2in1 angulated screw access and lab scanning. Now responsible for all dental technique related issues of the product operations, Paul advises within R&D projects for its further development.
As the global trainer for Atlantis Suprastructures within Dentsply Sirona's Global Clinical Affairs & Education division, Paul reviews related study proposals and closely supports Key Opinion Leader management.

Louise Zacharopoulos
Louise is Dentsply Sirona's Digital Technical Specialist for Atlantis and Simplant. Louise studied in South Africa and spent 3 years as a crown and bridge, metal and implant technician. She has 7 years implant CAD/CAM support experience and has been working for Dentsply Sirona since 2015.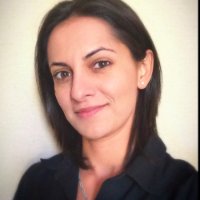 VERIFIABLE CPD 
Completion of a online survery after the event will be required to claim 2 CPD hours