Description
PROGRAMME 
18:30 – 19:00
Registration and Refreshments.
19:00 – 20:00
Digital Dentistry Screw Retained Revolution
Launch of Custom Base Atlantis Abutment
Launch of Additive Manufacturing on Titanium Frameworks
20:00 – 20:30
Sirona goes Live with Dentsply – The future of Inter Oral Scanning and Lab scanning for a Digital workflow of the future.
Featuring the INEOS X5 Lab Scanner and the Omnicam Inter Oral Scanner.
20:30 – 21:00
INEOS Scanner Demo
Omnicam Scanner Demo
---
SPEAKER PROFILE
Mr Steve Campbell
Steve is a registered dental technician with 23 years experience. Steve has a history of working on CAD/CAM and beta testing work for implant and milling companies that have products which are in the pre release phase for the UK and Europe. He has lectured on digital implant solutions throughout the UK, Switzerland and Sweden focusing on the benefits of CAD/CAM, including a talk at The Dentistry Show and ADi National Members forum, and the more recent Digital Focus Day. Steve also writes articles for online publications both in the UK and USA, and has had articles published in Implant Dentistry Today, the EDi Journal and other printed publications. Steve is also the Technical representative for the ADi, Director of Finance for the DLA, and BIDST Council member.

Scott Chennels
Scott qualified as a Dental Technician and Ceramist at De Montford University in 2011 whilst working for a leading aesthetic dental laboratory. From then he began working closely with technicians and dentists that were making the process from conventional to digital dentistry. Scott has been the CAD/CAM specialist at Dentsply Sirona for 2 years and is very passionate about the digital workflow and CAD/CAM technology.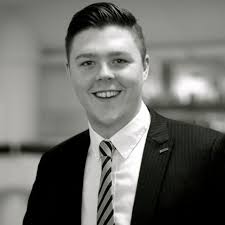 VERIFIABLE CPD 
Completion of a online survery after the event will be required to claim 2.5 CPD hours.