Description
Atmospheric evidence of changing global biogeochemistry

Streatham Court C, Streatham Campus, University of Exeter, Rennes Drive, Exeter, EX4 4PU
Video linked to Seminar Room G, Daphne du Maurier, Penryn Campus
Monday 10th July 2017
Event Information
Public lecture by Professor Ralph Keeling, Scripps Institution of Oceanography, University of California, San Diego
Professor Ralph Keeling will report on insights obtained from long-term observations of atmospheric CO2, O2, and related species, including the isotopic composition of CO2.
The observations provide a window for detecting large scale changes, not just in the atmosphere, but also on land and in the oceans.
The data confirm that, on a decadal time scales, the land and the ocean have served as growing sinks for CO2.
The data also provide insights into other large-scale processes such as the exchange of heat with the ocean and the water-use efficiency of land plants and how these are changing with time.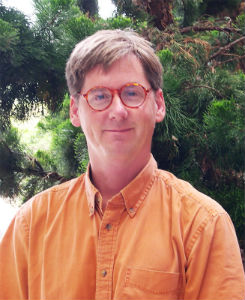 Professor Keelings work centers on long-term measurements of the major constituents in air. He has been on the faculty at the Scripps Institution of Oceanography, UC San Diego, since 1993.
Ralph was the first to demonstrate that the O2 content of air is decreasing due to the burning of fossil-fuels and has directed a program to track this decrease since 1989.
Since 2005 he has also directed the Scripps CO2 program which sustains the iconic record of carbon dioxide at Mauna Loa and other sites, begun by his father, Charles D. Keeling.
He is engaged in ongoing research to refine estimates of sources and sinks of carbon dioxide using atmospheric measurements.
Keeling has received the Rosenstiel Award in marine and atmospheric chemistry, the Humboldt Research Award, and is a Union Fellow of the AGU.
Venue
Streatham Court C, Streatham Campus, University of Exeter, Rennes Drive, Exeter, EX4 4PU
Car parking and directions
Please visit the webpage for travel information.
Registration
Please complete the registration form using the 'Register' link on this page to register your attendance at this public lecture.
If you have any questions, please contact research-events@exeter.ac.uk.