Start 2021 with clarity, open your heart to attract your partner, your Soulmate! Get clear on your love vision and make it happen for You!
About this Event
Success Coach Titan Tony Robbins quotes:
"Love is oxygen for the Soul"
and as we know, seen and heard "Love is what makes the world go round"
In lockdown feels like Dating and Romance have been put on hold which TODAY presents the perfect opportunity to DREAM BIG and get crystal clear on the beautiful and most amazing person you would like to attract in your life by opening your heart and connecting to what you really really want and deserve in a finding and creating a meaningful cultivated relationship.
So as we look forward to making 2021 special and memorable, let's take this up a level all my single incredible and amazing Ladies and Gentlemen and "align our intentions with our actions" using the Law of Attraction and other tools to create an #AttractYourSoulmateVisionBoard to attract / manifest your soulmate and the loving relationship of your dreams!
Ladies and Gentlemen, are you ready to step into your true potential and create magic?
What is an #Attract Your Soulmate Vision Board?
A powerful inspirational visualisation tool
You create it with intent, actions, aligned with love
Pictures and words which empower and inspire you
Think deeply and honestly about the relationship you want
Working on Law of Attraction Principle : Like attracts Like
A reminder every day on your wall, on your laptop, your phone wallpaper
#Attract Your Soulmate Vision Board Workshop:
=> Introduction
=> Guided meditation with reiki energy healing
=> Connecting and discussion time
=> Time and space to reflect, map and gain clarity on your Love Vision - worksheet
=> Create your #AttractYourSoulmatevisionboard online or using magazines and a board
=> Zoom Group catch up call for 30 minutes at 8pm
VIP (One to One) #Attract Your Soulmate Vision Board Workshop:
=> Introduction
=> Guided meditation with reiki energy healing
=> Time and space to reflect, map and gain clarity - worksheet
=> Create your #AttractYourSoulmate vision board online or using magazines and a board
=>Bonus: Love reiki candle, love crystals, 30 minutes follow up zoom call
What you'll need on the day:
Laptop / ipad to log into the Zoom call
Printed out worksheet / notepad / your favourite notebook
Further detailed instructions will be sent prior to the event.
Read all about it from previous workshop attendees 3 January 2021:
" A huge THANK YOU to Reena Dahya!!! I attended this workshop today it was the best decision of my life! It was a truly enlightening experience and indeed very well organised and thought through by Reena. I feel so clear about what kind of person I am looking and more importantly, how to go about finding him!! Reena has really put together an overwhelming experience which nobody else offers! Once again, Thank you Reena!!! "
" ...Thank you Reena Dahya for organising and sharing your own experiences. Not ordinarily my sort of thing but glad I gave it a go as I found it very useful and also opened my mind to do meditation; a bonus! Nice group and you structured and managed it brilliantly.....I'm slowly becoming a huge fan of virtual meetings but of course look forward to the day when we can all meet up! "
Why am I sharing this manifesting tool with you?
I've been a manifestor for a few years now and I didn't even realise I was doing this until three years ago and I have been practicing and refining my manifesting skills ever since then, learning all the time!
I'm a big fan of the book The Secret and I remember watching the film at the beginning of September 2019 and really enjoying it and the message of the Law of Attraction.
One day out of the blue, my friend called, she surprised me and said i've bought you a ticket to see Dr John DeMartini (my jaw was literally on the floor at this point) he's in The Secret! I graciously and very quickly accepted her gift and it was a fantastic event I went too.
Then December 2019, I was really ill on Christmas Day and bedridden so surfing randomly away in bed as you do, and out of the blue a pop up came up about a womens' networking group, i clicked on it and it took me to a events section and I could not believe it, a second speaker from The Secret was going to be in London in January 2020. So i sat up upright and quickly booked myself on. How could I let this chance go to meet the lovely Marie Diamond, she really is lovely and when I told her this story, she said this is meant to be! Which i'm ever so grateful for!
For over 18 years I have practiced, reiki, reflexology, love crystals and am a crystal healing practitioner and a certified meditation teacher.
Using the vision board technique i've with lots of love and gratitude manifested many beautiful moments in my life for me and my family and I hope you can give me this opportunity to lead this #AttractYourSoulmate vision board workshop with you and help you attract your LOVE.
Reena - Founder of Veggie Single Mingle (Est. 2014 Successfully connecting professional vegans and vegetarian Ladies and Gentlemen in their love journey)
(Please note - Tickets are non-refundable/transferable)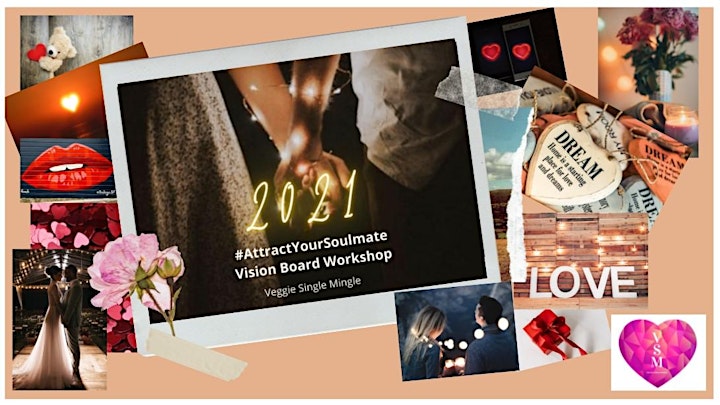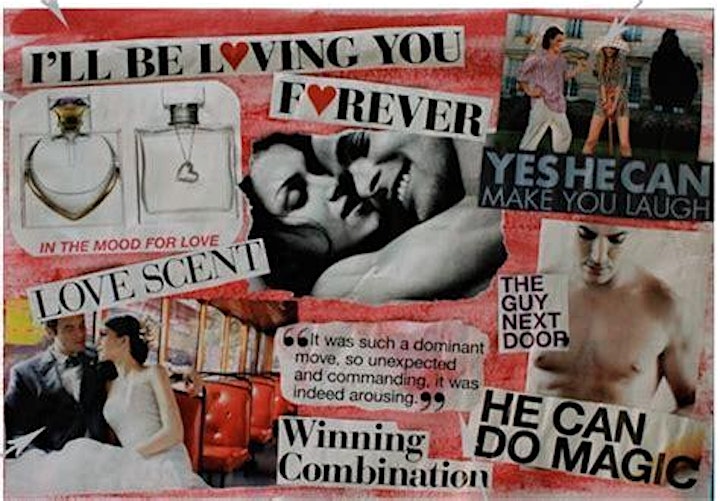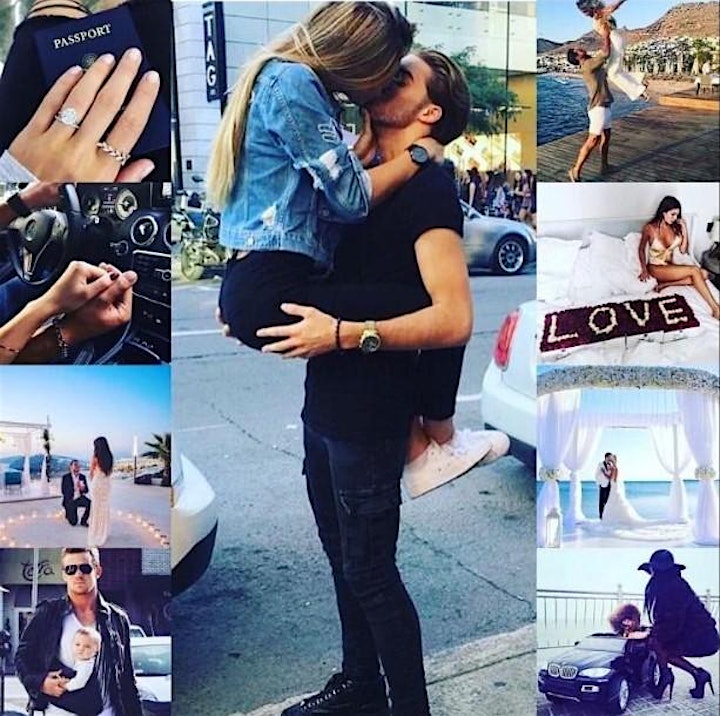 Date and Time
Location
Refund Policy