Actions and Detail Panel
Attracting and Engaging Apprentices and Graduates
Wed 10 May 2017, 08:30 – 16:30 BST
Description
With 52% of employers not managing to fill their graduate vacancies this year, the challenge to find, engage and hire the right students continues to grow. Another scary statistic that continues rise is that 7.1% of employers blaming students reneging on offers, employers need to quickly considering where the recruitment process finishes and the onboarding process starts.
With the Apprenticeship Levy kicking off in April, are graduates the right choice for your business, and what are the benefits of considering apprentices instead? A 3rd of employers in London recently polled said they found the cost of hiring an apprentice to be prohibitive, but what are the real costs and can the levy remove that barrier.
This event will look at:
- Keeping talent warm post offer.
- The importance of assessment in the recruitment process
- The truth about the apprenticeship levy and what it means to your business.
- Click through rates are at an all-time low and ad blockers are at an all-time high. telling stories, not advertising.
- 2017 emerging platforms and techniques for finding future talent.
---
Guest speaker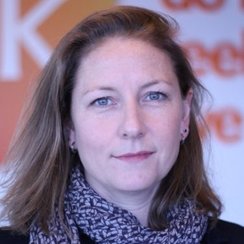 HRBL Europe& Americas Supply Chain and Global Supply Sites @ GSK
---
Reconverse sessions include a unique combination of peer-to-peer learning and expert insight, based around a specific subject.
Featuring inspirational presentations from some of the industry's brightest minds, round-table discussion, speed-meetings with the UK's most innovative suppliers and plenty of networking opportunities, Reconverse events have already welcomed more than 1,000 in-house recruitment and managers from around the UK.
The key reason recruiters have attended these sessions more than any other in the industry, is the unique opportunity they provide to take a deep-dive into a specific time-relevant subject alongside industry peers facing the same challenges.