Description
Please note, due to the limited capacity of the event, no more suppliers will be permitted
Following the success of this event in August last year, which attracted over 35 employers and training providers in London, it's back once again.
After the introduction of the apprenticeship levy, apprenticeships are set to grow over the next five years at a huge rate yet challenges still remain in regard to how employers can attract school and college leavers.
This event aims to bring together a select number of employers in an open round-table style event. It is designed to be a combination of talks, networking and open sessions for employers to gain practical solutions to current challenges.
The event will be designed around those attending and it is expected to include the discussion of:
1. Engaging with schools and colleges
2. Attraction channels
3. What students want to know from employers

---
The facilitator
The session will be led by Christos Orthodoxou, Founder of Class Careers, guest writer on apprenticeships for The Recruiting Times and presenter at conferences including ISE Annual Recruitment Conference, National Career Guidance Show, ISE School Leaver Conference and BFI Apprenticeships Conference.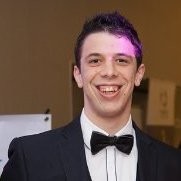 ---
Who the event is for
The session is recommended for all those involved in apprenticeships from employers, training providers and other organisations such as:
Apprenticeship Coordinators

Apprenticeship Managers

Heads of Apprenticeships

Early Careers Managers

Programme Managers
---
Organisations attending
The event has a variety of employers and other organisations signed up including:
Axis Europe, Babcock, BP, Britvic, Capgemini, Deloitte, Dentons, DWP, Enterprise Rent-a-Car, Google, IBM, Just IT, LDN Apprenticeships, LPCF, NBC Universal, PwC, RSM UK, Sopra Steria, XPO Logistics & more

---
FAQs
Is there a cost to the event?
The event is fully funded by Class Careers and sponsored by Cohesion Recruitment so there is no cost to those attending.
What was discussed last year?
The below gives an insight into what was covered and discussed last year:
Apprenticeship salaries. Often internal stakeholders and old practices prevented employers from posting apprenticeship salaries, but it was accepted that they should do so. For those offering minimum wage, a slight increase can produce more applications.

The levy. There is a range of uses for the levy, all deemed equally valuable. Many employers are not using all their levy fund which was generally accepted considering the levy is still new. Many felt overwhelmed by the volume of training providers and so a few were undertaking internal consolidations.

Internal stakeholders. Senior managers are often hard to influence and have outdated views of how things should be done. More work with this audience via research/case studies can help to shift views.

Assessments. Assessment procedures are often intimidating and confusing for young people so many employers were looking at rebranding assessment centres and adding personal touches to make it less intimidating.

Engaging with schools. This does not always produce a clear ROI but many accepted it was valuable and needed to be done. The Gatsby benchmarks (whilst not perfect) provided good opportunities to do so.
How can I contact the organiser with any questions?
Please contact Christos Orthodoxou via chris@classcareers.co.uk