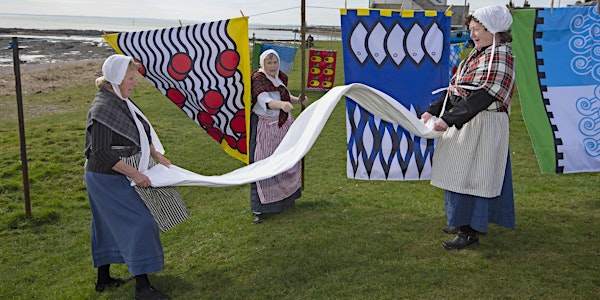 Auchmithie HAAR Heritage Arts Performance
Location
Arbroath Fish Market
Arbroath Harbour
Ladybridge Street
Arbroath
DD11 1PD
United Kingdom
A very special live event for Arbroath2020+1 H.A.A.R Live History Performance in the Arbroath Fish Market.
About this event
The Heritage Arts Auchmithie Residents (H.A.A.R.) bring the fishing history and lore of Auchmithie's past vividly back to life through a live history performance taking place at Arbroath Harbour fish sheds.
The live performance is beeing organised by Arbroath2020+1 and follows the latest Covid-19 Scottish Government Guidelines.
The event is in a well ventilated space, socially distanced seated and with a limited audience.
Pre booking is essential with a limit of 5 seats per booking.
Entry is £2 per person
Under 12's free but must book
This performance is repeated in two time slots: 1:30pm and 3:00pm
Entry/ seating will be 15 min before start
The H.A.A.R are a group of Auchmithie folk, who fifteen years ago decided to celebrate and keep alive the fishing history and lore of Auchmithie. They do this through delving into all the writings and photos of the area and bringing some of the characters back to life in re- enactments that we perform in and around Auchmithie. In recent years, requests to the group to bring our stories out and about has taken us all over Angus and beyond to tell these stories.