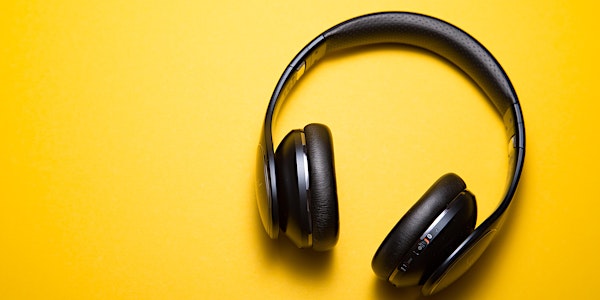 Audiobooks: The latest saviours of publishing or just a good listen?
Location
John Henry Brookes Building
Gipsy Lane
Oxford
OX3 0BP
United Kingdom
Join us for the next OPuS event: Audiobooks: The Saviours of publishing or just a good listen?
About this event
The recent boom in audiobook sales is welcome news for the book industry and this sector is now said to be the fastest-growing area of consumer publishing. According to the PA, spending on audiobooks has more than doubled in the past five years, agents are reporting greater competition to retain audio rights when negotiating new deals, and some publishers are developing their own dedicated audiobook imprints.
Where does the industry go next? What should publishers be doing to capitalise on the opportunity and take advantage of the growing range of models and retail channels available for audio?
Come along and hear our speakers talk about their own experiences and views of this rapidly changing sector.
Speakers:
Jo Forshaw, Freelance Audiobook Publishing Expert
Having previously tinkered with audio as an agent, a retailer and then programmer for a wee radio station, Jo Forshaw ran the audio publishing team at HarperCollins until 2017. Taking HarperCollins from 80 titles a year to audio editions of pretty much every print title across HC via the infamous Total Audio project, Jo has overseen thousands of audiobooks, created partnerships with retailers and publishers and driven revenue up massively. Now a freelance consultant, she advises on everything audio, from strategy and programme planning and to casting and recording.
Catherine O'Brien, Chief Executive, Essential AudioBooks LLC (New York)
Essential Audiobooks was launched at the beginning of June 2016 and publishes audio editions of classic and modern literature as well as children's books. Working from their own studios to create audiobooks of the highest technical and artistic quality, their skilled and experienced narrators and producers bring the greatest classics of literature vividly to life, complete and unabridged, exactly as they were written by some of the world's finest authors.
Sylvia Vetta, Author
Sylvia is an Oxford-based author who has had an audiobook made of her first novel (by Essential Audiobooks) Brushstrokes in Time (Claret Press) and has a new book Sculpting the Elephant (Claret Press) due to be released in March 2019.
Date and Time:
Thursday 7th February
6.30pm Drinks / 7pm Talks
Location:
Kennedy Room JHB308, John Henry Brookes Building
Oxford Brookes University Gipsy Lane campus
Free to OpuS members/£10 for non-OpuS members
Please note that this event will be preceded by the Oxford Publishing Society AGM at 6pm. More details are available on the AGM section of the website: http://oxfordpublishingsociety.org/agm/