Audrey Hepburn's relationship with Givenchy has been declared 'fashion's greatest movie moment'. Find out why!
About this event
It's now almost 30 years since Audrey Hepburn died, yet she remains an enduring icon of the silver screen. Almost every week the national press uses a picture of Audrey to illustrate articles on subjects as diverse as the power of the little black dress or how to crack an egg.
Her film career spanned four decades, yet she appeared in twenty-six films and was the star in nineteen, but they include some of the greatest films of all time: Roman Holiday, Sabrina Fair, Funny Face, The Nun's Story, Breakfast at Tiffany's, Charade, My Fair Lady and How to Steal a Million.
Those half-dozen or so classic films remain with us as a record of a young girl, who grew from a Princess, in William Wyler's 1953 Roman Holiday, to an Angel in Steven Spielberg's 1989 Always.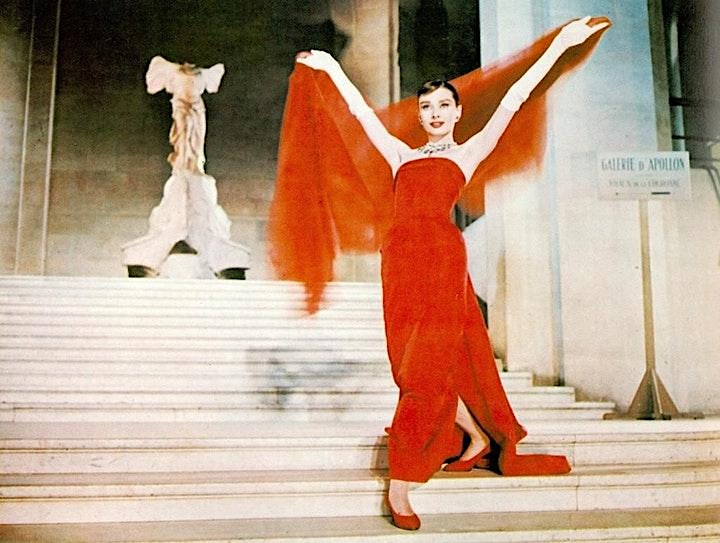 Audrey spent her childhood between Belgium and England, She spoke flawless English and her early successes were on the London stage and in British movies. But, her looks were not those of an 'English rose', nor did she look like the platinum blondes so prevalent in Hollywood in the early 1950s.
Her European looks, figure and manners set her apart and allowed her freedom to create a whole new look, which would be emulated the world over.
She was a paradox: innocence mixed with sexiness, naiveté with worldliness - she was modern, classic, sophisticated and above all - fresh.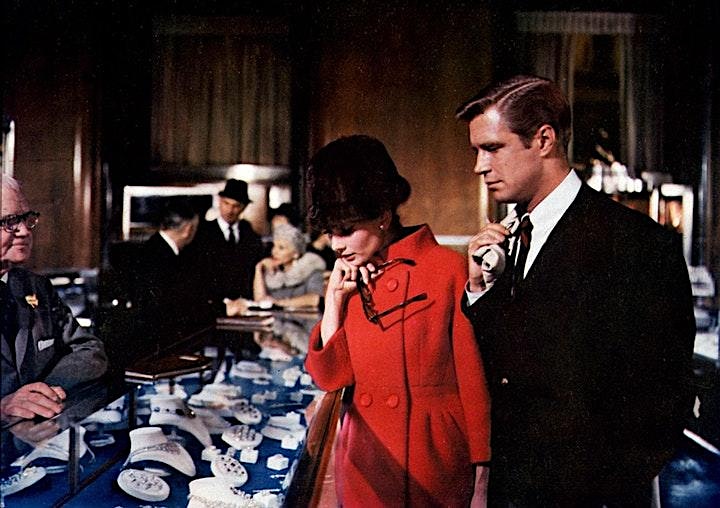 Central to her unique look were the clothes she wore both on and off screen.
For TLC's 'The Great Fashion Icon in Films poll' designers, actors and critics commented on fashion's greatest movie moments and stars. At number one was Audrey Hepburn and her on and off-screen working relationship with designer Hubert de Givenchy.
In this talk, Ellen Cheshire will explore Audrey Hepburn's enduring contribution to both fashion and film.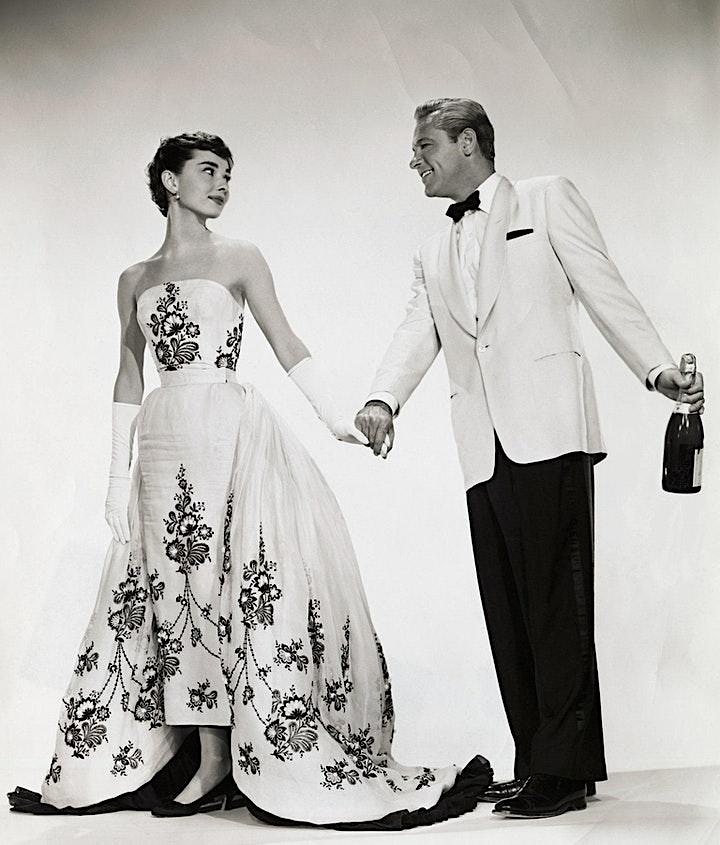 Ellen Cheshire is a freelance film writer and lecturer.
She has written books on Ang Lee and Jane Campion for Supernova Books, and Bio-Pics for Wallflower Press, and a now out of print book on Audrey Hepburn.
She has contributed chapters to books on Charlie Chaplin, James Bond, War Movies, Fantasy Films, Counterculture, Silent Cinema and an A Level Film Text Book.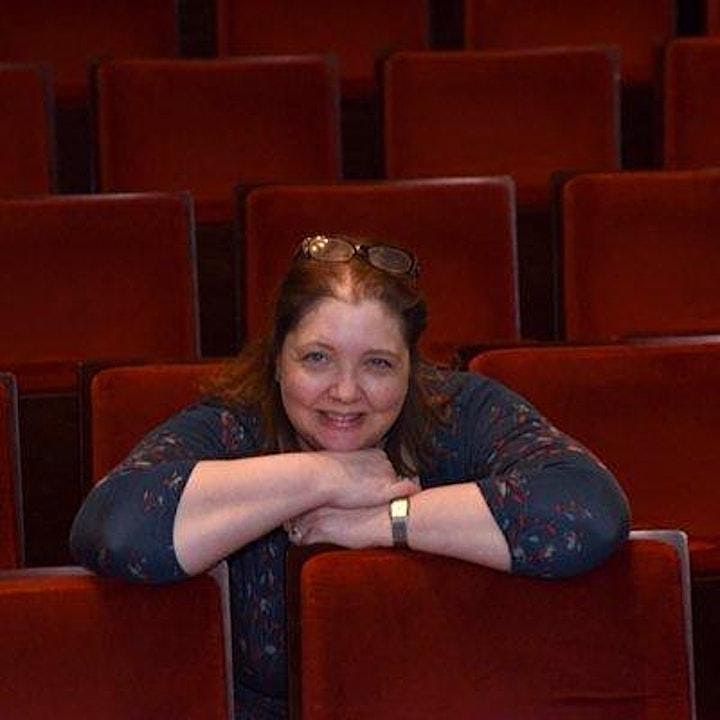 Please note that this talk will be delivered via a Teams live broadcast and although you do not have to have Microsoft Teams downloaded to your device, you will get a better experience if you have the app.
***Please avoid using Safari – we have had reports that Safari users have issues accessing Teams live broadcasts. Please try using Chrome or any other browser – most people who experience problems when signing in find them resolved if they try using a different browser. We are sorry for the inconvenience this may cause and are working on finding a solution.
All those who book via Eventbrite will receive a LINK TO JOIN in an email from the library on the day of the event and 15 minutes before the start of the talk.
We look forward to welcoming you at the event!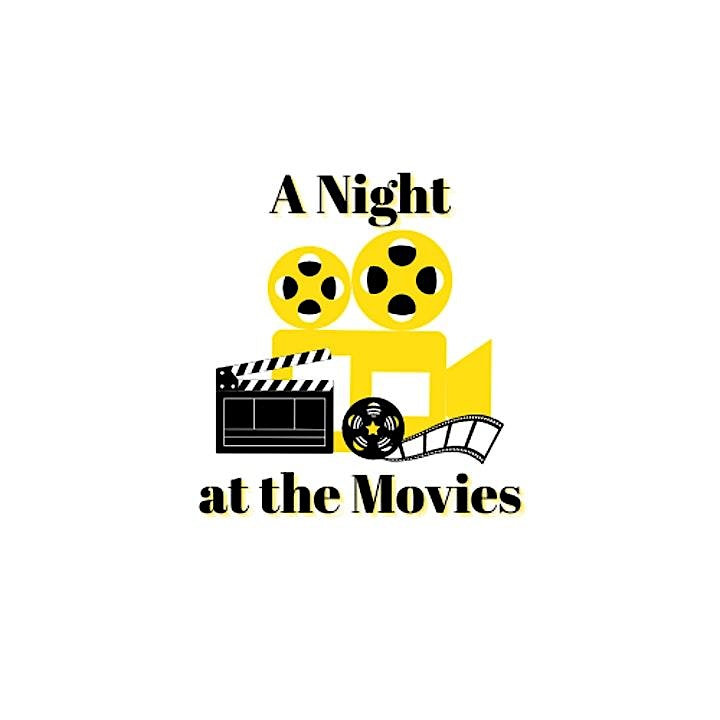 Organiser of Audrey Hepburn and Hubert de Givenchy