Join Graham Morgan from the Small Woods Association for a talk and walk around Tilley's Copse, Hurstpierpoint
About this event
Graham will talk about woodland management, an overview, the threats and the issues facing woodlands today. The importance of light to the woodland floor for biodiversity, the importance of veteran trees and habitat mosaics and why small woods are fragile habitats.
Please remember to bring water and wear sunscreen and a hat if the weather is good and it is sunny. If it is rainy please bring rainwear and appropriate footwear.
This walk is for people only this time, please no dogs.
Please be aware that you attend these walks at your own risk. The routes include public footpaths that are not paved, there may be uneven patches of uneven ground or tree roots that may be slippery in wet weather
If you have specific access or health issues that you would like us to be aware of, please contact us.
If Covid rules change between you booking and the day of the event, we will contact you and update you.
Please meet in the Fairfield Recreation Ground car park.
Map pin:
https://goo.gl/maps/ACEy8ywTnR9zTDou5
Details for Tilley's Copse, near Hurstpierpoint
Latitude/Longitude: 50°56'28"N 0°10'27"W
Eastings/Northings: 528358, 117346
OS Grid: TQ283173
Mapcode Local: GBR JMJ.YJ7
Mapcode Global: FRA B6JM.7W0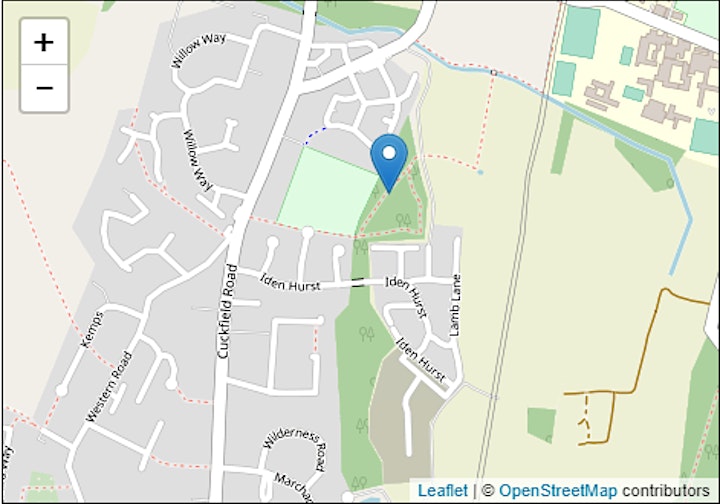 Organiser of August Amble - Woodland Management - Threats & Issues at Tilleys Copse