This month's Curiosity Ride takes us to Auldgirth, on a 21 mile ride via Kirkton and returning by Holywood.
About this event
Our monthly Curiosity Rides are about 20-25 miles and take in a few hills, but they'll always be taken at an easy pace, and on quiet roads, with an emphasis on taking time to discover some hidden delights of the area rather than just putting in the miles.
Because of COVID, our rides have changed a little. In order to manage numbers safely and keep within Scottish Government guidelines, we will limit rides to 15 and participants must book in advance (the rides are still free though). We will no longer have a cafe stop mid ride, so we suggest people bring something to sustain them and we'll take a break somewhere suitable for people to refuel. This will be outdoors – so dress not just for the cycling but also make sure you will be warm enough when we stop, or perhaps bring a couple of warmer layers to put on.
If you have any questions about these rides or don't know if they will be for you, feel free to email cyclingdumfries@gmail.com for more information.
Rides will continue regardless of the weather unless in the opinion of the ride leader it would be dangerous (or no fun), so bring a waterproof and whatever you need to stay warm on (and off) the bike. All of the routes will keep to quiet rural roads, residential streets and cycle paths wherever possible and the pace will be 'at the speed of chat'.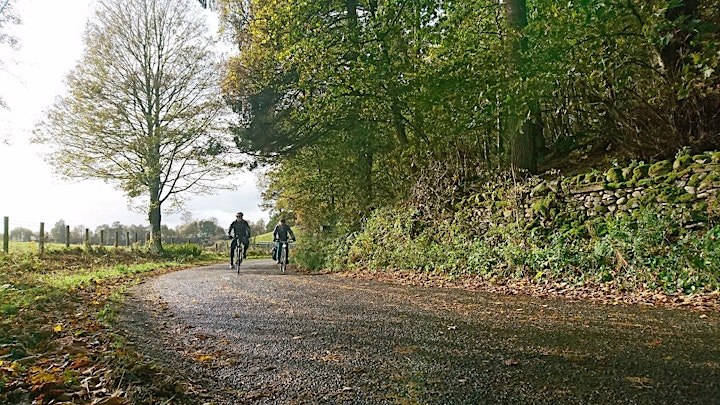 Be COVID safe!
To comply with Scottish government guidance our rides will be a little different. Sadly, no refreshments can be provided and there will be no cafe stop, so please bring any snacks and drinks you might need. Rides are limited to 15 participants.
If you or anyone in your household has coronavirus symptoms, or if you have been asked to self-isolate, please do not attend.
Please provide up to date contact details to the ride leader - we will only keep these for Test & Protect purposes, for 21 days after the event.
Wash your hands with soap and water for 20 seconds before leaving the house and after you return.
Only travel to the ride with members of your own household.
Pack hand sanitiser, tissues, water bottle, snacks or any other kit you might need.
We may not be able to assist you with bike maintenance so please bring what you need to get yourself home in the case of a mechanical.
On the ride, avoid spitting, clearing your nose or touching your face and catch your coughs and sneezes.
Keep your distance from people not in your group
To help us plan numbers please let us know if you cannot attend once you have booked.