Description
Australia Day Gala 2020 with Special Guest London Mayoral Candidate Rory Stewart OBE


The Chamber is delighted to invite you to our annual Australia Day Gala reception on Tuesday January 28th at the iconic Simpsons at The Savoy.
We will be joined by special guest Rory Stewart OBE independent candidate for the Mayor of London in 2020 and former Secretary of State for International Development and Minister for the Environment. Rory will share his position on the future of London, the value which its international community brings and the growing significance of the UK-Australia relationship as we enter the 2020s.
Join us for this Australian celebration with delicious food, Australian wine and cocktails. Tickets will be going on sale to the rest of our network shortly, so register now to reserve your Member early bird tickets.

Member Early Bird Tickets - £30

Non-Member Early Bird Tickets - £50

Australia-UK Chamber Member Tickets - £50

Guests & Non-Member Tickets - £70
---
Rory Stewart OBE, Independent Candidate for Mayor of London

Rory is running as an independent candidate for Mayor of London. This follows almost ten years as an MP, during which time he served as Secretary of State for International Development, Prisons Minister, Minister for Africa, and Minister for the Environment. Rory resigned from the cabinet in July following the election of Boris Johnson, and subsequently resigned from the Conservative party.

He has been a public servant for 29 years. After a brief period as an infantry officer he joined the UK Diplomatic Service, serving overseas in Jakarta, as British representative to Montenegro in the wake of the Kosovo crisis, and as the coalition Deputy-Governor of two provinces of Southern Iraq following the intervention of 2003. On leave from the Foreign Service he walked for 21 months crossing Iran, Afghanistan, Pakistan, India and Nepal, staying in 500 village houses on the journey.

From 2005 to 2008 he was the Chair and Chief Executive of the Turquoise Mountain Foundation based in Kabul, which he built from one to three hundred employees, working to restore a section of the old city, establish a clinic, primary school, and Arts Institute, and bring Afghan crafts to international markets.

He has written four books, presented three BBC television documentaries, and was awarded the Order of the British Empire for his work in Iraq.
---
With thanks to our Sponsors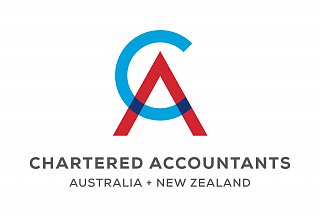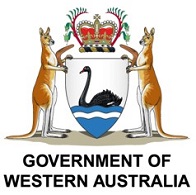 and our Host

Terms and conditions
By registering to attend this event, guests agree to share their information with the Australia-United Kingdom Chamber of Commerce and third-party event partners. This information will be used by the Chamber for event communication purposes including event reminders and post-event follow ups where registered, to provide information on upcoming events, updates on the Chamber and its network, and to reach out with membership details and offers. Registrants will be able to opt in or opt out of these communications by progressing to the ticket purchasing screen.
Cancellation and refund policy
Only guests registered will be admitted. The Australia-United Kingdom Chamber of Commerce reserves the right to cancel or postpone an event to an alternative date. All registered participants affected by such a cancellation or postponement will be offered a full refund of the ticket price paid. No refunds will be issued for non-attendance at the event or for guest cancellations. A replacement guest is permitted by emailing invitations@australianchamber.co.uk up to 48 hours prior to the event.