Australia-United Kingdom Chamber of Commerce Summer Party
Description
Australia-United Kingdom Chamber of Commerce Summer Party
with special guests Michael O'Keeffe, CEO of Aesop and David Vitale, Founder of

STARWARD Distillery
It's summer in the city! Welcome the season in style and come and have a drink with us at our annual summer party hosted this year at Australia House.
If there's one thing Australians know, it's how to celebrate summer. On July 12th, we'll be kicking off summer in style at Australia House with the Australia-United Kingdom Chamber of Commerce annual summer party.

Joining us will be special guests Michael O'Keeffe, CEO of Aesop and David Vitale, Founder of STARWARD Distillery speaking on bringing their brands to the global stage and what it takes to make it in the UK.

As it's Australia House's Centenary Year we'll also be showcasing the best Australia has to offer from the obligatory (and iconic) Aussie party pies to classic Australian wine, beer from Little Creatures, a pop up bar from STARWARD serving custom cocktails and whisky tasters, and goody bags.
But that's not all, we also have some fantastic prizes up for grabs with a raffle draw on the night!
Our Sponsor Chelsea Football Club is offering a team signed Chelsea FC home jersey, signed by the 2018-2019 Chelsea FC first team with a certificate of authenticity

Our beverage partners STARWARD & Little Creatures are offering the chance to win a bottle of Solera Single Malt Whisky or a Bag of Creatures (including Little Creatures' newly released hit Dog Days)
MR Sport is offering two lucky guests a hospitality place each at Europe's biggest Aussie Rules event, Vics v Allies, at the Royal Honourable Artillery Company on 21 September
Gift Rebellion, who are shaking up gifting in the UK, is donating a delicious chocolate bouquet for a special someone in your life, or for that perfect post party snack

and from the Chamber, an Aussie wine pack for your next summer barbecue

The sun might be optional, but the good times are mandatory. Places are limited, register today!
Aus-UK Chamber Members - £45
Guests & Non-Members - £70
Group discounts of 10+ guests are available - please contact the Chamber at invitations@australiachamber.co.uk to learn more.
---


Michael O'Keeffe, CEO, Aesop
Michael O'Keeffe joined Aesop in 2003. Under his leadership, Aesop has achieved significant commercial growth and success, expanding from one signature store in Australia to more than 300 stores and concessions across 23 countries around the world. He has built strong teams in each region to support the company's growth while single-mindedly upholding Aesop's philosophy of delivering products of the finest quality and exceptional service to customers.

Initially drawn to Aesop's meticulous approach to product formulation, he launched Aesop's first signature store in 2003 together with founder Dennis Paphitis. He cites, among other achievements, the launch in 2016 of the Aesop Foundation, the philanthropic arm of Aesop. The Foundation partners with not-for-profit organisations to strengthen literacy for communities in need, and supports them to share their stories across Australia.

Prior to joining Aesop, Michael worked in the EU, the USA and Australia across a variety of industries including telecommunications, manufacturing, finance and management consulting. As well as his responsibilities at Aesop, Michael is now the co-CEO of the Natura &Co group which comprises Natura Cosmeticos (Brazil), The Body Shop and Aesop.
David Vitale, Founder, STARWARD Distillery

David Vitale, STARWARD's founder, started off with a simple vision; create a uniquely Australian whisky we can offer the world with pride. After working as Business Manager of a prominent Tasmanian distillery for several years, Vitale wanted to make a spirit that was truly Melbourne, born and bred. He was inspired to create a spirit that reflects his home town – from its culture to it's famed 'four seasons in a day' temperature swings to claiming food capital of the world. Melbourne is a city surrounded by some of Australia's leading wine regions – all within a day's drive – and is regarded as the microbrewing capital of Australia.

It seems obvious now that all the ingredients for a modern Australian whisky were close by. But, in 2007, when he first started, the idea of an approachable, affordable Australian whisky - served neat or as a cocktail with food - was a big leap of faith. While Australia had a well-established small-scale ultra-premium whisky scene, David pioneered an affordable, approachable and distinctly Australian whisky.

Now Australia's fastest growing whisky brand, the team at STARWARD Distillery are making that vision a reality. Vitale has brought together highly skilled brewers, ex-winemakers and fresh young talent to help make what has today been marked as the world's Best Craft Whisky and Australia's Best Single Malt. Bringing together Australian barley and Australian red wine barrels, STARWARD is the epitome of a distinctly Australian spirit. Made in an urban environment, using new age technology and an innovative, relentlessly creative approach to whisky making, STARWARD combines the best of the old world and marries it with the new.
With thanks to our Sponsor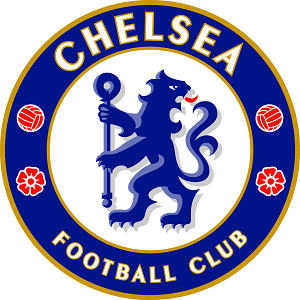 Supported by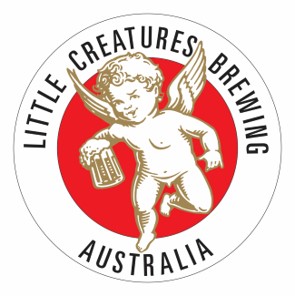 ---
Terms and conditions
By registering to attend this event, guests agree to share their information with the Australia-United Kingdom Chamber of Commerce and third-party event partners. This information will be used by the Chamber for event communication purposes including event reminders and post-event follow ups where registered, to provide information on upcoming events, updates on the Chamber and its network, and to reach out with membership details and offers. Registrants will be able to opt in or opt out of these communications by progressing to the ticket purchasing screen.
Cancellation and refund policy
Only guests registered will be admitted. The Australia-United Kingdom Chamber of Commerce reserves the right to cancel or postpone an event to an alternative date. All registered participants affected by such a cancellation or postponement will be offered a full refund of the ticket price paid. No refunds will be issued for non-attendance at the event or for guest cancellations. A replacement guest is permitted by emailing invitations@australianchamber.co.uk up to 24 hours prior to the event.