Australian Business Leaders' Lunch with the Rt. Hon. Boris Johnson MP
Event Information
Location
Central West London
United Kingdom
Description
Australian Business and National Australia Bank
are pleased to invite you to the
Australian Business Leaders' Lunch with the Rt. Hon. Boris Johnson MP
Thursday 20 October 2016
12.30pm - 3pm

Join senior members of the Australian and British business communities in London for a rare chance to hear first-hand from the Rt. Hon Boris Johnson MP.

We look forward to welcoming you and your guests to what promises to be an interesting and insightful lunch at a five-star Central London venue with one of the most prominent UK politicians a mere 3 months on from his appointment as Secretary of State for Foreign and Commonwealth Affairs.
Chartered members
Table of 12 - £2,310
Table of 10 - £1,870
Half table of 6 - £1,200
Individual seat - £220
Business and individual members
Table of 12 - £2,420
Table of 10 - £1,980
Half table of 6 - £1,250
Individual seat - £220
Non members
Table of 12 - £2,750
Table of 10 - £2,250
Half table of 6 - £1,400
Individual seat - £250
---
To register a table you're required to pay a deposit. Once this is done we'll invoice you the remaining amount which will require payment in full, or proof of payment within 48 hours to confirm your booking. We will need all guests names, positions, email addreeses, companies and dietary requirements - this information can be amended at a later date by logging into Eventbrite.
If you are booking an individual seat, payment in full can be made here on Eventbrite.
We have tables of 12, tables of 10, half tables of 6 and individual seats available. Please select your preferred option by clicking 'tickets' above. By purchasing a table of 10 or 12 you will receive a discount between £220 - £330 depending on level of membership. A half table of 6 receives a discount between £125 - £220.
Attendees will be notified of the venue address and details following RSVP confirmation. Please note we expect this event to be very popular and will have limited places for non-members.
If your organisation is VAT exempt we will invoice you directly so please email us at invitations@australianbusiness.co.uk to reserve your table.
---
With thanks to our sponsor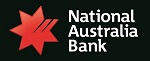 By registering, guests agree to share their information with the event presenters and sponsors.
Cancellation and refund policy
No refunds will be issued for non-attendance at the event or for cancellations.
Australian Business reserves the right to cancel or postpone an event to an alternative date. All registered participants affected by such a cancellation or postponement will be offered a full refund of the ticket price.
Date and Time
Location
Central West London
United Kingdom