Australian Federal Budget Briefing
About this event
LIVE WEBINAR
Australian Federal Budget Briefing
Chamber Members - Complimentary
Non-Members & Guests - £10
Australia has suffered its deepest economic contraction since the Great Depression with new figures showing GDP collapsing 7% during the June quarter.  Whilst the economic conditions in Australia appear to be stronger than many other OECD countries, the next Federal Budget is going to be critical in terms of defining a path back to economic prosperity.
In response to the COVID-19 global pandemic, the Australian Federal Government has announced and is implementing an unprecedented economic package involving more than $250 billion of expenditure. With the pandemic far from over, more stimulus is likely to be needed and the policies the government is formulating now will be critical to Australia's future.
Providing insights and analysis on what this budget will mean for you, our experts will look at the following perspectives:
Breaking Down the Budget: an overview of the key highlights and major policy announcements from Emily Martin, Minister-Counsellor (Economic), Australian Treasury Representative, Europe, Australian High Commission.
Business & Economic Analysis: a macroeconomic outlook and analysis of how the budget measures will impact businesses on the road to COVID:19 recovery by Stephen Halmarick, Chief Economist and Head of Global Economic & Markets Research, Commonwealth Bank of Australia.
Insights for Individuals: delving into the budget implications for individuals including tax changes and stimulus measures in a fireside chat is Geoff Taylor, Partner, Majenda Australia
In a watershed year, join us for this expert briefing that will recap the major policy, tax and stimulus items in the 2020 Budget, assess the economic outlook for Australia and discuss the Federal Government's approach on driving the post-pandemic recovery.
Speakers:
Stephen Halmarick, Chief Economist and Head of Global Economic & Markets Research, Commonwealth Bank of Australia
Stephen Halmarick was appointed to the Chief Economist role in April 2020 – having been the Head of the Global Economic & Markets Research team since January 2018.
Stephen is responsible for the team of economists and strategists that cover Australian Economics, International Economics, Rates, Fixed Income, Foreign Exchange, Credit and Commodities research. Stephen is also a key spokesperson to clients and media on macroeconomic themes and a broad range of financial market issues. 
Stephen was Chairman of the Australian Business Economists (ABE) – the peak professional body for financial market economists in Australia from 2008-2017 and he has been on the ABE Executive Committee for over 20 years. He is a Life Member of the ABE.
Geoff Taylor, Partner, Majenda Australia 
Geoff is a tax accountant and financial planner who has for the last 15 years specialised in advising Australian expatriates, particularly in relation to inbound transition planning.
Geoff recently established the Aussie Expat Guide web site (www.aussieexpatguide.com) to provide information to expats on a range of topics including tax, investing, property, mortgages and foreign exchange.  Along with a group of subject matter experts, he has also developed an eBook which is now available on the web site. 
Geoff is a CPA and holds a Master of International Taxation from the University of Sydney and an MBA (Executive) from the Australian Graduate School of Management.   
Emily Martin, Minister-Counsellor (Economic), Australian Treasury Representative, Europe, Australian High Commission
Emily commenced as the Minister-Counsellor (Economic) at the Australian High Commission in London in July 2018. Emily is the senior Treasury Representative covering the United Kingdom and Europe. Emily commenced at the Treasury in 2015 and has represented the Commonwealth on Consumer Affairs Australia and New Zealand and undertaken a secondment as Chief of Staff to the Minister for Small Business.
Emily has worked across a number of Australian Government departments over the last 20 years, including the Department of the Prime Minister and Cabinet (2006-2015) where she managed a number of Budget and Cabinet processes.
Emily's earlier career focused on social policy and she has contributed to a number of social policy reform agendas, including the National Disability Insurance Scheme.
With thanks to our Sponsor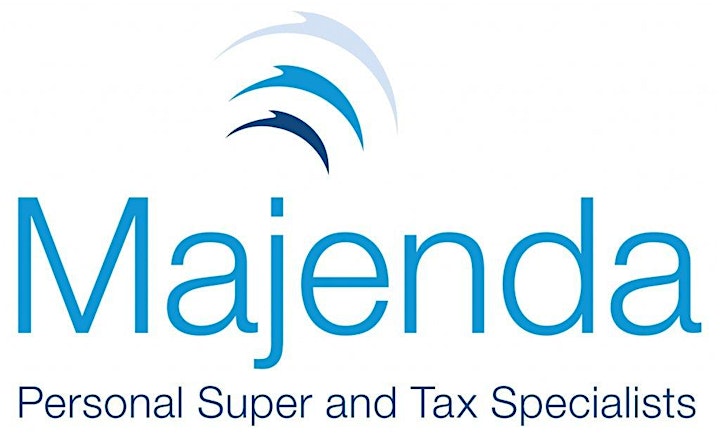 Date and time
Location
Refund policy
Organiser of Australian Federal Budget Briefing
The Australia-United Kingdom Chamber of Commerce is the independent UK-based membership organisation connecting the business community and professionals with interests in both Australia and the United Kingdom.
With a diverse membership and network as well as trusted partnerships across the Australian and British Governments, we are the platform for industry to access and influence Australian-UK business intelligence, audiences and trade opportunities.
By delivering a range of events, membership services and strategic initiatives we connect our members and partners to decision-makers, smart ideas and fresh opportunities.