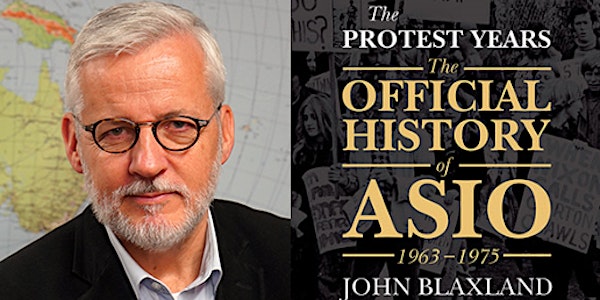 Australia's Cold War: Espionage, intrigue, and the emergence of ASIO
Location
Department of War Studies, Level 6 Meeting Room
Strand
King's Building
London
WC2R 2LS
United Kingdom
KISG invite you to a guest lecture by the official historian of Australia's security and signals intelligence agencies.
About this event
Professor John Blaxland was a lead author of the multi-volume official history of the Australian Security Intelligence Organisation (ASIO). Come and hear him speak about his experience constructing Australia's intelligence history, focusing on key domestic and international episodes, and the challenges and opportunities posed by official histories of intelligence communities.
John Blaxland is Professor of International Security and Intelligence Studies. Following the completion of ASIO's official history, he has been commissioned to write a two-volume history of the Australian Signals Directorate (ASD). A former Head of the Strategic and Defence Studies Centre at the Australian National University, he is also a Senior Fellow of the Higher Education Academy and Fellow of the Royal Society of New South Wales.
Professor Blaxland has extensive experience in the intelligence community, including as the principal intelligence staff officer (S2) for the Australian infantry brigade deployed to East Timor in September 1999, as an intelligence exchange officer in Washington DC, and as Director Joint Intelligence Operations (J2) at Headquarters Joint Operations Command.
Refreshments including coffee, juice, and wine will be available from 17:00, with the talk due to start at 17:30.