Description



Togetherness is proud to present this weekend workshop with Ruby May.
If you want to explore your edge, develop your capacity for intimacy, nourish yourself in a loving environment or simply have great time with yourself and a community of fellow explorers – than this is the right workshop for you.
We use breath, movement, sound and humour to wake up the body, becoming more present and alive. We play with presence and different forms of closeness and distance, with touch and being touched, exploring what feels right for us in every moment. We practice communicating honestly and receiving communication and reading others - whether verbally or non-verbally through the body.
We allow our curiosity to guide us, seeing where eros wants to flow, giving ourselves permission to discover and express our desires. We identify and work with any patterns we might have - due to for example our conditioning, shame, fear of rejection or need for approval - that hold us back from experiencing the fulfilment in our intimate lives, that we wish for.

In encounters with yourself, another person or the group as a whole we can learn how to connect to our authentic state of being, so we can identify, express and manifest our desires and boundaries from a place of integrity.

In Authentic Eros we provide a safe space where you decide how far you want to take it within the set frame. The degree of nudity, the form of touch and what happens in every encounter is according to your choice.

Through this truthful communication, we create a space where respect meets vulnerability. Surprising insights and transformation, deep satisfaction or simply new ways of sensuous behaviour can arise.


What you can expect
Using a mixture of solo, partner and group exercises including witnessing, mirroring and self-enquiry, we will cover

• an opportunity to ask yourself good questions about sexuality, intimacy and relationship

• getting out of your head and into your body

• discovering the pleasure and fulfillment already present in your body

• developing greater presence: slowing down so you can properly read and experience the context you are in

• welcoming the unknown and dancing with it

• distinguishing what is really present from creating a story about it

• the courage to express clearly what you feel and what you want

• saying "No" and accepting a "No" from another (how do we deal with unfulfilled desires?)

• expanding your touch, listening and nonverbal skills

• exploring counter scenarios to habits you want to transform

Please note: Authentic Eros is usually a collaboration between Ruby May and Kai Ehrhardt, who is the founder of Authentic Eros. For this particular London edition, Ruby will be facilitiating on her own. To learn more about Authentic Eros and find out about the six month Immersion in Berlin, please check out www.authentic-eros-new-culture.com
This workshop is open to the timid and the brave, to all genders, sexual preferences, walks of life and levels of experience, and is equally suitable for those participating alone or with a partner.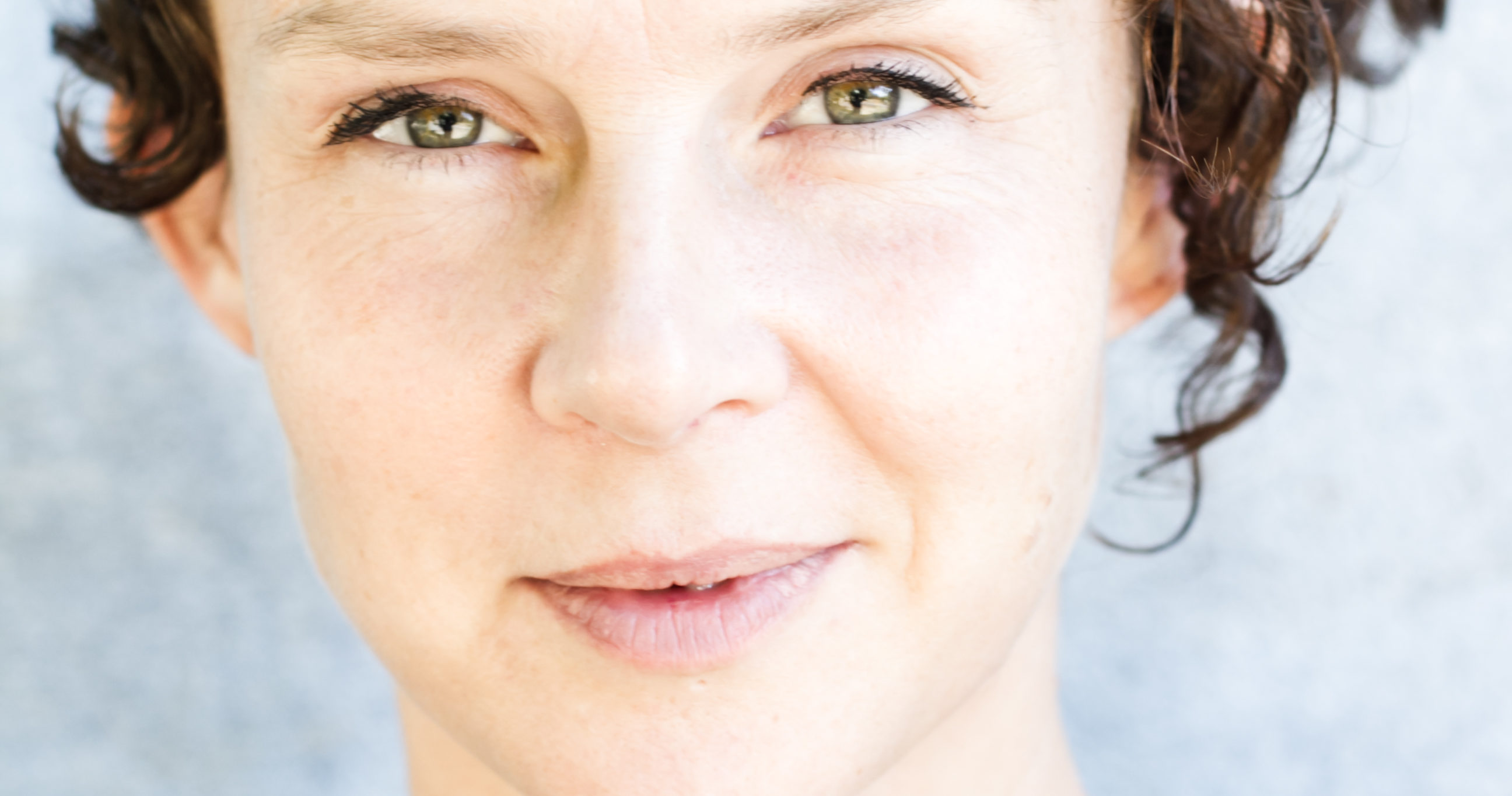 Who is Ruby May?
British born and Berlin-based, I am a truth-seeking, edge-dwelling and earth loving creative visionary whose international workshops and rituals weave my passion for play, embodiment and authenticity with my love for creating magical and transformative spaces.
Over the past twenty years, I have studied and explored many paths to healing and expansion, including sexological bodywork, yoga, tantra, shadow healing, ecosexuality and spiritual ecology, and worked as sexological bodyworker, Tantric Domina and intimacy coach, before stepping into facilitating groups, full-time.
I have been blessed to be able to travel the world, meeting many inspiring souls and sharing my passions in beautiful ways. Since I was very small, I have always been committed to exploring layers of 'Truth', and the discernment between this and the conditioning around me. Sexuality was a powerful catalyst and gateway into much insight and wisdom and I was drawn into the emerging field of conscious sexuality for ten years, using my own healing to support others in letting go of their shame, developing self-compassion, connecting to and experiencing deeper aspects of our core and connection to life.
Life continues to emerge and evolve, and my path is taking more deeply into what it means to be in sacred communion with life. A central aspect of this is connecting to our inherent wildness – that part of us that resonates in harmony with nature and knows that we are not separate from life. My exploration of plants as allies, working with the menstrual cycle, dance and play as tools for embodiment and authentic expression, continue to inspire my discovery of how we can live in our fullest potential, constantly diving into deeper layers of ourselves that lie 'beyond the imagination'.
FAQ
Who would benefit from this?
People who want to explore living a vibrant, erotically and spiritually integrated life.
People who want change in their lives and need a strong structure to support it.
People who are interested in healing.
People who want to step into their potential.
People who want to explore authentic self-expression through body, sex and voice.
People who work in helping or healing professions and want to learn about hands- on approaches that include intimacy, Eros and sexuality.
People who want to cultivate a deep connection to living in the here and now.
People who want to broaden their consciousness.
People who want to learn to be lovers in the broadest and the most specific sense of the word.
Is this weekend part of Ruby's longer Authentic Eros Immersion or can I do it on its own?
The Authentic Eros Weekend can function as a taster of the Immersion, and it is also a complete workshop in and of itself. You can register for the AE Weekend without doing the Immersion, and you can do the Immersion with or without doing the AE Weekend.

Is the Immersion specifically for people who don't identify as 'man' or 'woman'
or people who don't identify as heterosexual?
The Immersion (and the Weekend) are for everyone. We expect to have a diverse group, who represent the full spectrum of genders and sexual orientations and if you identify as heterosexual, we warmly invite you to participate!

Will I be encouraged to be intimate or do exercises with people of a gender I am not normally attracted to?
We understand and honour that most of us have preferences in the gender we are attracted to and you will not be expected to change this or to be sexually intimate with people you do not want to no matter what their gender/expression is.
We will however be encouraging people to see beyond the labels we apply to ourselves and to drop into the possibility of intimacy (which doesn't automatically mean physical intimacy), vulnerability and being with each other, regardless of those labels.


Can I register for individual modules in the longer Immersion training as well?

No. This is an in-depth process that requires a commitment to yourself and to us for this time. One module builds on the other.


Do I have to be part of a couple to register for the Immersion?
Can we participate as a couple?
No! You are welcome to come regardless of your relationship status! And yes, couples are very welcome to be a part of the training.
What if I fall in love with another participant?
Welcome it. That's something we can't control, can we? Depending on the specific circumstances we then would discuss with you how best to proceed. It certainly could be a great topic to include into your overall process.


What if I can't stand one of the other participants in the group?
Fantastic. Just like real life, isn't it. Except, now you have to deal with it. But how? That is exactly the kind of thing we will address. Also, through your work with yourself your perception of others will change for the better.

Will I be expected to be sexually intimate with people?

The atmosphere we wish to create is one of permission, not pushing. This means you will be encouraged to go at your own pace, respecting your own boundaries. There will of course be opportunities to explore different ways of relating to yourself and to others intimately - at times this may involve engaging sexually, but is not limited to this.
How many participants will the group have?
Max. 28



I would love to participate but cant afford it.
Please talk to us about flexible payment plans. We may also have a few spots at reduced cost for work exchange.

REFUND POLICY
Up to 60 days before the event - full refund or credit towards future event
Up to 30 days before the event - 50% refund or credit towards a future event
Up to 14 days before the event - 25% refund or credit towards a future event
Less than 14 days before the event - no refund or credit
---
Timings
20 April 7 - 10pm
21 April 10am - 8pm
22 April 10am - 5:30pm


What To Bring?
You will be given details of what to bring closer to the time of the event