Location
Conway Hall
25 Red Lion Square
London
WC1R 4RL
United Kingdom
Description
How can we be happier and help create a happier society?
At this special event, Mo Gawdat and Anahita Moghaddam will look at how our identities and relationships shape our world. And they'll share practical ideas that we can all use to live more wisely.
* Identity: How can we move beyond polarising views about identity and gender to encourage more love, empathy and compassion?
* Relationships: How can we cultivate healthier, happier and deeper relationships with our loved ones and others in our lives?
* Work: How can we find more happiness at work and create workplaces where people can thrive, collaborate and be at their best?
* Authenticity: How can we live in a way which promotes more authentic happiness for ourselves and others too?


"A powerful personal story woven with a rich analysis of what we all seek in a way we can act upon" ~ Sergey Brin (Google)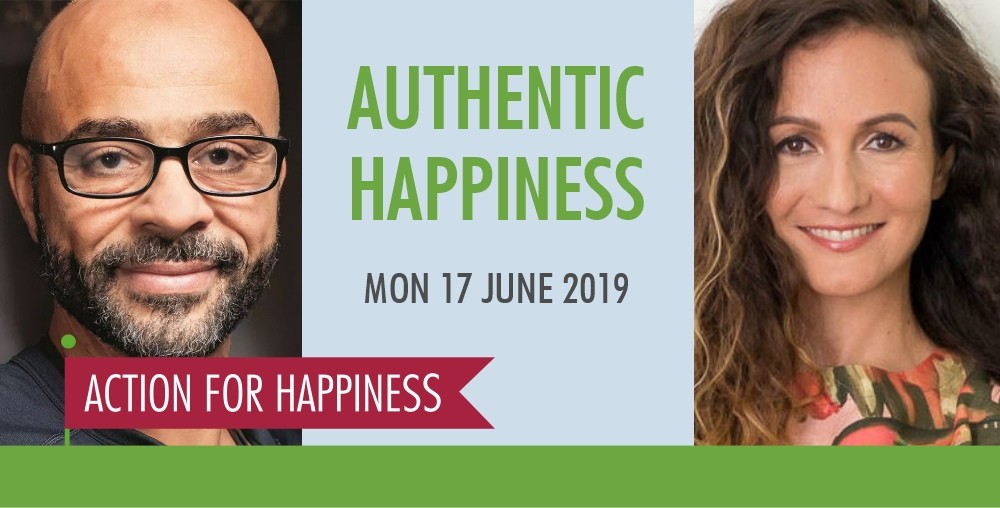 About The Speakers
Mo Gawdat was Chief Business Officer at Google X (the innovation arm of Google) where he spent years developing "moonshot" ideas to make the world a better place. Following the tragic death of his son Ali, Mo is on a mission to help one billion people become happier.
Mo discovered that happiness follows a predictable equation and distilled this into practical actions which are relevant to all. He is author of the best-selling book Solve for Happy and his recent Channel 4 interview went viral with over 80 million views.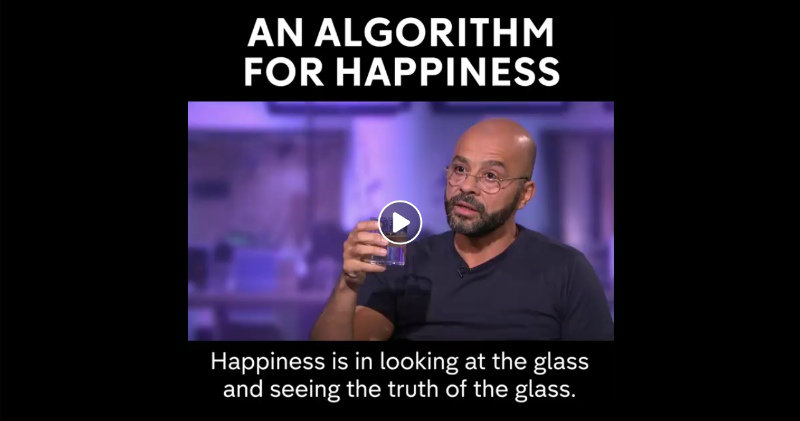 "Explains how even in the face of the unthinkable, happiness is still possible" ~ Stylist magazine
Anahita Moghaddam is a coach, trainer and speaker whose methodology is rooted in the Eastern contemplative traditions and continuously refined under the mentorship of leading scientists and academics in the fields of psychology, neuroscience and philosophy.
Anahita is the founder of Neural Beings, where she coaches executives and entrepreneurs, facilitates workshops and speaks at events around the world. She also serves as Chief Mindfulness Officer at a New York-based firm.
Location and Timings
This event will take place at Conway Hall in London on Monday 17 June 2019. Doors open at 18:30 and the event will start at 19:00 and end at 20:30.
Please note: there will be Q&A with Mo & Anahita as part of the event.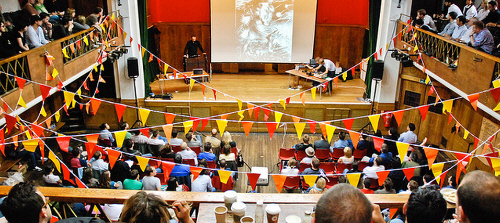 Tickets
This event is in support of Action for Happiness. We want to make it accessible to as many people as possible, so rather than charging a fixed fee we're instead asking you to make a donation. It would be great if you could donate £20, but if you can spare more, or feel unable to give that much, then please give what you feel is appropriate.
Any funds raised (beyond the costs of the event) will contribute directly to Action for Happiness' work to promote mental wellbeing in local communities. Action for Happiness is a Registered Charity (1175160) and Company Limited by Guarantee (10722435) in England and Wales.
Any questions about the event please contact events@actionforhappiness.org.
We look forward to seeing you there!