AuthorCraft - June 2015 event at the IOD

Tuesday, 23 June 2015 from 18:00 to 21:00 (BST)
Event Details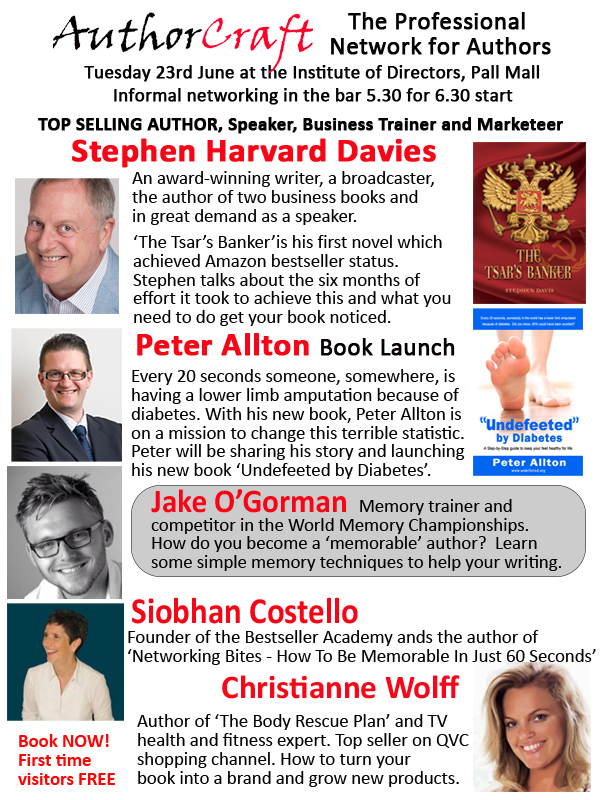 When & Where

Institute of Directors
116 Pall Mall
SW1Y 5ED London
United Kingdom


Tuesday, 23 June 2015 from 18:00 to 21:00 (BST)
Add to my calendar
Organiser
Survivor of Typhoon Sendong in the Philippines. Leila Wilks has a mission to build a home for the homeless children in the Philippines. If you feel in your heart that you want to help and support her, please do. She is now starting to build the You Raise Me Up Foundation.
These are some of the street children in Cagayan de Oro city where I came from. Most of them prefer to stay in the park where there are lots of people and everyday they beg money to buy food. Sometimes they collect things from the garbage bin that they could sell to buy food, and then look for food in the bin. Their only desire is to find food everyday to survive.
We found the land of 1000 square meters to build a home to accommodate 25 to 40 children. The owner is asking this reduced price of forty thousand pounds according to the current rate which is 65 pesos to one pound. The land is located overlooking the City and away from flooding. The owner is now asking for half of the amount she want for the land as deposit which is twenty thousand pounds. There are people who are interested to buy this land, because of its location.
We are looking to raise the twenty thousand pounds. So far we have raised one thousand five hundred ninety three pounds and fourteen pence from the Just Giving Page and individual supporters. The land owner is still waiting for us to give her half of the amount. I would like to encourage everyone who feels they would like to support this project, to help me raise awareness so we could reach the hearts of the people that will become part of this project.