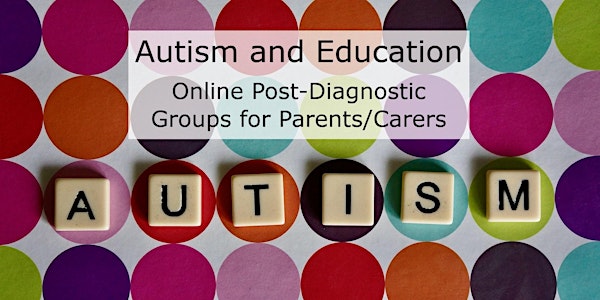 Autism and Education - Online Post-Diagnostic Groups for Parents/Carers
Free online training sessions delivered by One Education for parents/carers whose children have received an autism diagnosis in Manchester
About this event
Educational Psychologists from One Education in Manchester are running free live online half-day training sessions for parents/carers whose children have received an autism diagnosis from one of the following centres over the last two years:
The Powerhouse - North and Central Manchester Social Communication Pathway (SCP)
The Bridge - North Manchester SCP / Social Communication Assessment and Intervention Team (SCAIT)
The Winnicott Centre - Central Manchester SCP / SCAIT
Carol Kendrick Centre - South Manchester SCP / SCAIT
The sessions are for those who have not already received post-diagnostic training through the above centres.
These sessions will cover:
What is Autism?
The Special Educational Needs and Disability (SEND) Code of Practice - Working with your child's school to ensure their needs are met
Signposts to further support
Opportunities for Q & A, to stay in touch with other parents
All sessions will be on Zoom.