Explore the limitless possibilities of art making!
About this event
***PLEASE BOOK VIA OUR WEBSITE*** https://studiopavilion.co.uk/products/autism-friendly-art-school-block-2/
19 October – 9 November 2019
TUTOR: Bethan Turner
DAY: Saturday 1 – 2:30pm
DATES: 19 October – 9 November (4 weeks)
AGES: 5-13
PRICE: £35
LOCATION: Art Studios
Exploring the limitless possibilities of art making, this autism friendly course focuses on the sensory aspects of art. The class will give children the opportunity to express themselves through playful art creation and the exploration of colour, texture and material. The children will be able to create art in a sensory friendly and inclusive environment. The size and flexibility of the class provides each child with the opportunity to work at their own individual pace. All materials are provided and included in the class costs.
Skills:
Developed knowledge of art making techniques
A better understanding of the use of image making for communication
A developed knowledge of art materials and the differences in texture and form
Increased confidence in expression through art making
Your Tutor:
Bethan Turner studied a bachelor's in Fine Art and Art History at Newcastle University, relocating for a year to study printmaking at the Academy of Fine Arts in Munich, Germany. She now lives and works as an artist in Glasgow, UK. Bethan is part of print making duo, 'Up Print' based at the Glasgow Print Studio and her practice involves various printmaking techniques including screen and mono printing. Her work also expands to sculptural, drawing and installation and she is self- taught in the skills of taxidermy, woodwork and welding for her practice. She is a freelance art tutor and a support worker working with young adults with learning disabilities through sensory art production and she has worked on many community art projects with primary schools.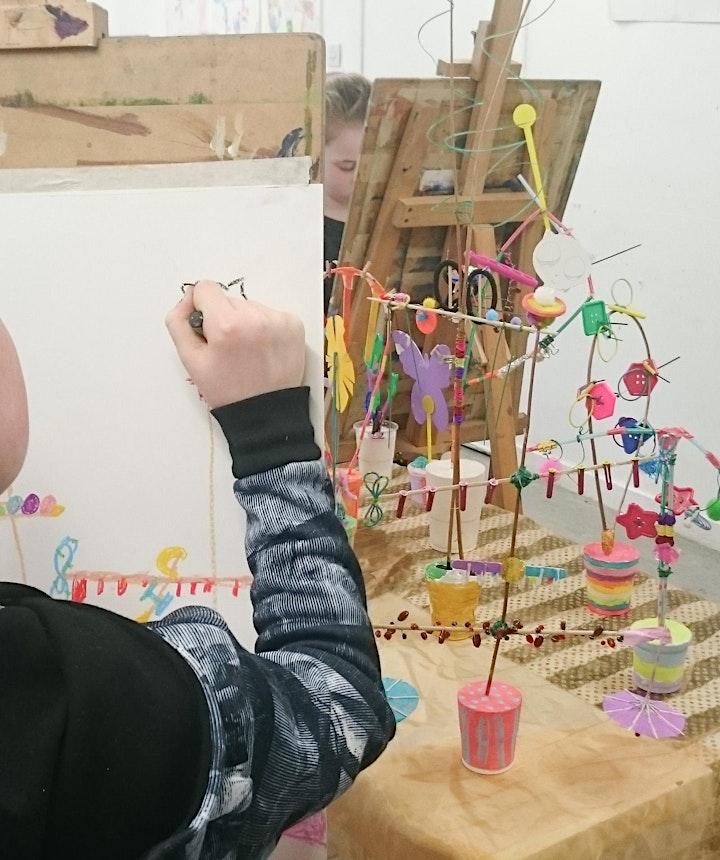 Organiser of Autism Friendly Art School
Exhibitions|Education|Projects|Studios
Studio Pavilion at House for an Art Lover offers free contemporary art in a public park, presenting a robust and diverse year-round programme of exhibitions, events, residencies, courses and public engagement opportunities that span art, design and architecture.
The Studio Pavilion gallery and neighbouring buildings, which include the art studios, sheds and Heritage Centre sit adjacent to House for an Art Lover next to the walled garden. Entry points include from the staff car park and the walled garden itself.