About this Event
Invest a few hours of your time in a calm space - the beautifully refurbished Oxford Quaker Rooms in the centre of Oxfordshire to learn + reflect on an extremely insightful seminar led by autistic author, Richard Maguire of www.autismlivetraining.com
This opportunity is ideal for family members or carers to better perceive the reality of how their autistic child, young person or adult might be feeling, reasons for their behaviour and how best to communicate with them.
Get answers in a friendly group setting with like-minded people. Hear how Richard's proven tactics are designed to help avoid misunderstandings and meltdowns.
Understand and grasp valuable processes created to move forwards from your concerns.
This talk changes lives.
Says Richard, "Mild-autism is someone else's judgement – they see me acting 'normal' and believe it to be a reliable indication of my true self. I maintain an act as much as possible because life has taught me that things get very bad if I don't - this is a common autistic way of living."
After working for decades supporting people with Learning Disabilities, Richard founded an Autism Support Unit in his local County Council before joining the team at Autism Oxford as a Senior Training Consultant, sharing his exceptional ability for change management with parents and professionals throughout the UK.
Attendees will benefit from first hand professional advice, along with personal perspectives.
Time will be made to ask Richard questions throughout the seminar.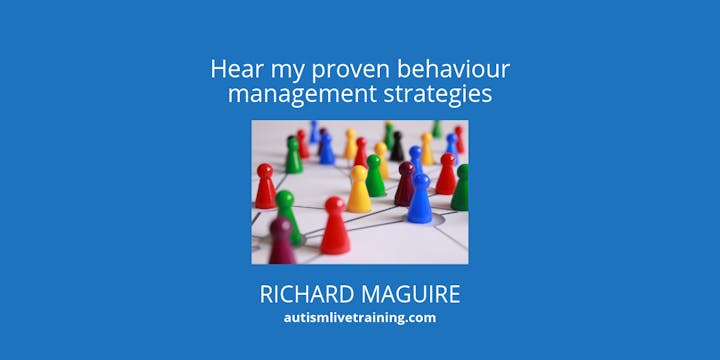 WHAT PEOPLE SAY...
'We don't have enough of this type of learning'
'Articulate and enlightening'
'So helpful, thank you!'
'I will be changing my clinical practice when asessing and treating autistic patients'
'The teams I work with should have access to Richard'