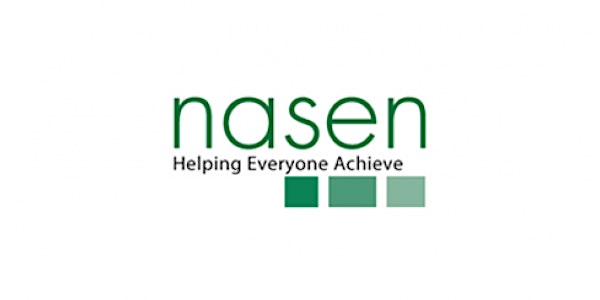 Autism Spectrum Deep Dive 2-day programme: in partnership with nasen
Location
The International Leadership Academy
Vrouw Avenweg 422
Leidschenveen
2493 WX The Hague
Netherlands
This Autism Spectrum Conditions Deep Dive session is offered as part of a series in partnership with nasen.
About this event
The International Leadership Academy and The National Association of Special Educational Needs (nasen) welcome you to join us on our Special Educational Needs and Disabilities (SEND) deep dives. Each two-day course, with a leading nasen specialist in each field, will deep dive into the research and best practice for the additional need in focus to develop your knowledge, expertise and pedagogical understanding.
Tell me more...
Participants will evaluate the effectiveness of suggested strategies and review case-studies. Informed by best practice in England, the courses are specifically tailored to international school staff. Participants will be encouraged to document their reflective journey and plan how to improve teaching and learning for pupils with SEND in their setting. The sessions will provide participants with the opportunity to enhance their own knowledge and pedagogy whilst also collaborating with colleagues from international schools, building strong professional networks across Europe. You can book 1 or more Deep Dives (you do not have to attend all of them).
What Deep Dive Courses are Available?
SEND Deep Dive: Autism Spectrum Conditions
SEND Deep Dive: Sensory processing and Sensory Integration
Who can apply? These deep dives are designed for any member of staff working with students with special educational needs and disabilities in a school setting. This includes teachers, teaching assistants and learning support assistants. Programme Fee €295 for Each Deep Dive
Cancellation can be made up to four weeks before the first day of delivery by contacting us directly at info@bsnila.com . Any participant cancellation after this time is non-refundable.

Staff url: https://app.blueskyeducation.co.uk/training/73384