Location
Quaker Meeting House
10 Saint James' Street
Sheffield City Centre
S1 2EW
United Kingdom
This half day event is designed by autistic women in the Sheffield area for autistic women and those who identify as autistic women.
About this event
Increasing numbers of adult women are being diagnosed as autistic. Experiences of autistic women differ from those of many men and, whilst all autistic women are different, many have struggled to understand why their world seems different from those of women around them.
This event is the first large gathering of autistic women from the Sheffield area and has been planned and designed by a small group of autistic women who have been meeting online. It has been facilitated by SAPAG and funded by the South Yorkshire Mayor's Fund and the Sheffield Autism Partnership Network.
It is an invitation to all autistic women in the area to get together, meet other neurodivergent women like yourself, hear some personal experiences of different issues from autistic women themselves and, if you wish, to share some of your own experiences in a safe space.
We hope that by coming you will get some support and find others you might want to meet up with again so that together we can gain strength to meet the challenges of living in a neurotypical world.
Programme
1.00 - 1.15 Arrive and drinks/biscuits/fruit
1.15 - 1.25 Welcome and introductions
1.25 - 1.50 Short talks by autistic women about issues they feel are important to talk about
1.50 - 2.30 Small group discussions
2.30 - 2.45 Drinks/biscuits/fruit
2.45 - 3.05 Short talks by autistic women about issues they feel are important to talk about
3.05 - 3.45 Small group discussions
3.45 - 4.00 Closing session and feedback
There will be a book stall provided by the independent bookshop Rhyme and Reason with books that you can buy written by autistic women about autistic women.
If you have products that you make and would like to sell at the event, you are welcome to do so, but please let us know in advance by emailing s.m.johnson@shu.ac.uk
How do I get to the Event?
The event is being held at the Friends Meeting House near Sheffield Cathedral.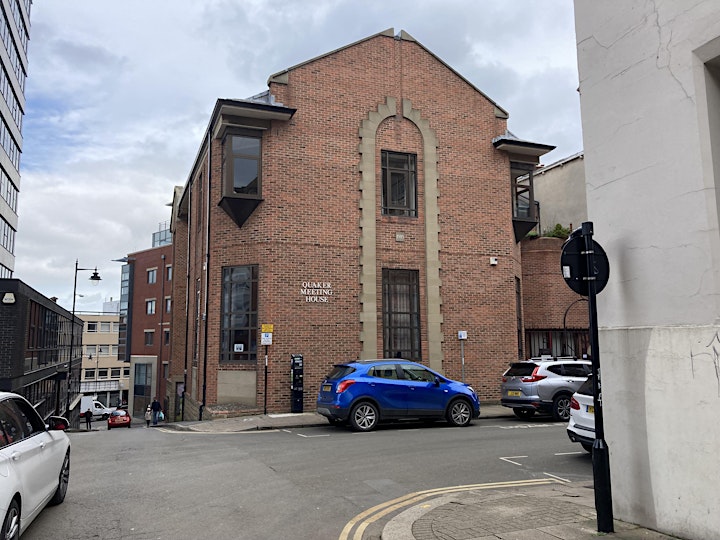 To get there, find Sheffield Cathedral and the Blue Moon café on the corner (white building).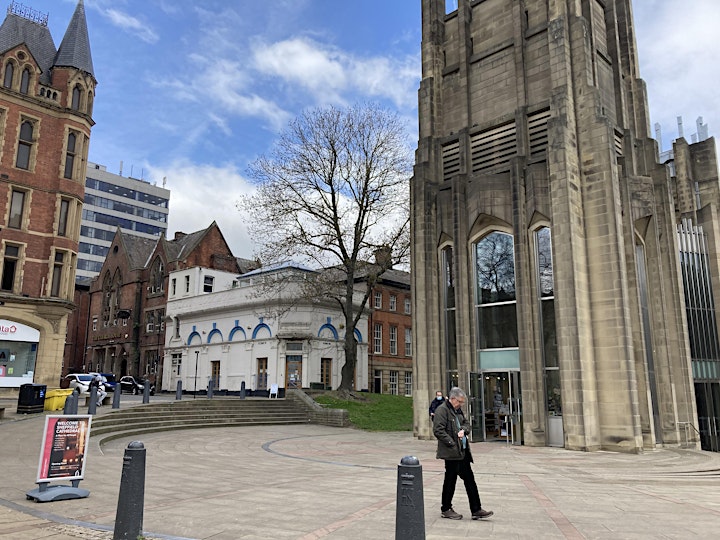 Then walk down St James' St by the side of the Blue Moon...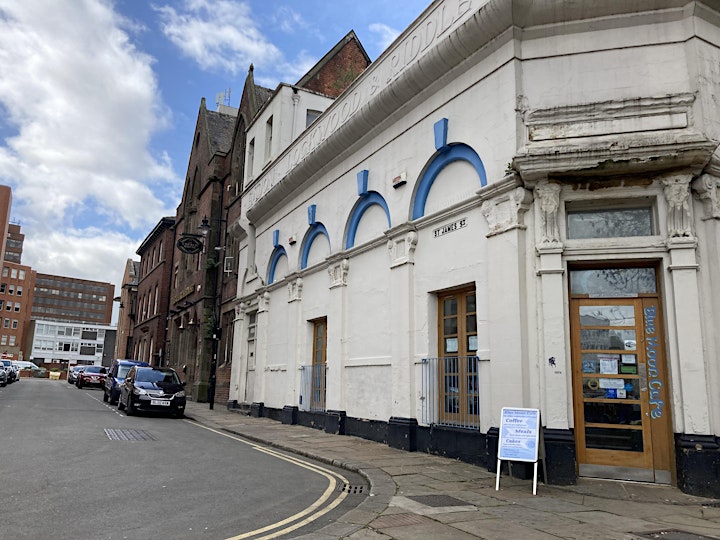 …until you get to the Friends Meeting House on your right.
Go through the gate and in through the door.
We will meet people by the Blue Moon Café at 12.45 if you would prefer not to go into the venue by yourself.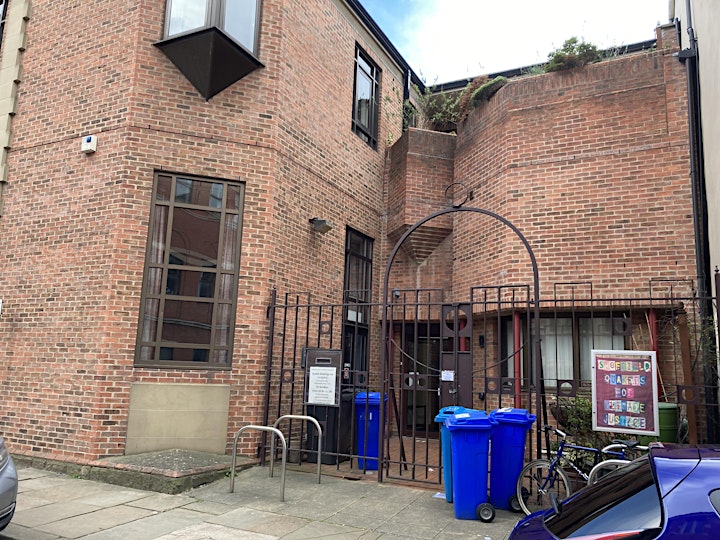 We have booked the whole of the first floor.
There will be a quiet space for you to retreat to if you need to.