Location
Fab Lab Plymouth
Plymouth College of Art
Tavistock Place
Plymouth
PL4 8AT
United Kingdom
Sales Have Ended
Registrations are closed
Don't miss the next Smart Citizens activity and sign-up to our Newsletter to get all the updates about our exciting and free events, workshops and training in digital design and fabrication! https://mailchi.mp/de161f116668/smart-citizens
Prepare your skills for the Autodesk Fusion 360 Certified User Exam and gain an industry-recognised accreditation in digital design
About this event
Key Information
Dates & Times: 8- 10 August, 9:30am - 4:30pm. By registering for this course you agree to attend all 3 days. The optional Autodesk exam will be held on 16 August.
Venue: In-person training held at Fab Lab Plymouth (Arts University Plymouth, Tavistock Place, Plymouth, UK, PL4 8AT).
Skill Level: You must have an intermediate knowledge of Autodesk Fusion 360 to take part in this training. Please let us know your skill level in the booking form and we'll review your experience. We'll be in touch to confirm your place based on your skill level or suggest other appropriate training if available.
Cost: This training is free but we do require a £50 refundable deposit that will be fully returned on attendance of the training. A reduced rate is available - more details below.
Accreditation: Autodesk Fusion 360 Certified User & Digital Badges (Accredited by Badge Nation and issued through Credly)
About this Training
Join the Smart Citizens' final Fusion 360 training to progress your skills, and enhance your career potential.
Over 3 days, you'll develop your skills in the key principles of Fusion 360 and learn how to improve your workflow. At the end of the training you'll be given the chance to demonstrate your skills through taking the optional Autodesk Fusion 360 Certified User exam; if you pass, earning an industry-recognised Autodesk accreditation.
Perfect for those with prior hands-on experience of Fusion 360, this training will give you a rounded understanding of the software. It will also allow you to prove your competency at an industry entry-level, and support you to progress your career and projects across a range of engineering and design sectors.
Please note that this is the final time Smart Citizens will be running this training.
Confirming your place
This free eventbrite ticket offers you a provisional place on the training. When booking please provide as much detail as possible about your current Fusion 360 experience. We'll review your skill level and offer you a place on the training if suitable. Your place is only confirmed once your booking form has been reviewed and you have paid the deposit.
Cost
Similar training with other providers usually costs £500 upwards, with the exam itself costing over £50. However, with the support of the iMayflower project, the Smart Citizens Programme is able to offer the training and exam for free.
Due to the high cost of running this training, we kindly ask that you pay a £50 deposit to secure your place, which will be fully refunded after you have attended at least 5 out of 6 modules of the training (no matter if you sit the final exam or the outcome of the exam). Further information on how to pay your deposit and secure your place, will be provided after booking.
A reduced rate deposit of £10 for students and low income households is available. Please let us know when booking if you would like to discuss another rate deposit, for example if you are unwaged or in receipt of universal credit.
Accreditation
As you move through the training modules you will gain Smart Citizens Digital Badges that evidence your accomplishment in each area; these accreditations can be added to your CV, email signature or LinkedIn profile to highlight your skills in Fusion 360. There is no exam required to gain these and you can achieve them even if you do not take the final exam.
Digital badges are accredited through Badge Nation (led by Real Ideas and Future Creators) and issued through the Credly platform.
At the end of this training you will be given the option to take the Autodesk Fusion 360 Certified User exam on 16 August. If you pass the exam you will gain an industry-recognised certificate which will evidence your achievements to employers.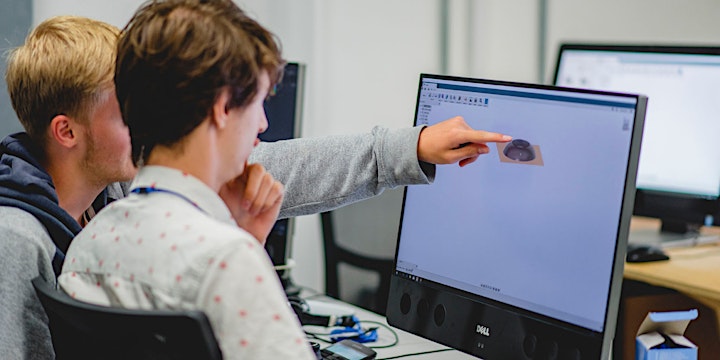 Training Overview
This training will prepare you to take the Autodesk Fusion 360 Certified User Exam over 6 modules in 3 days:
Module 1: Sketching in Fusion 360
Module 2: Solid modelling in Fusion 360
Module 3: Assembly modelling in Fusion 360
Module 4: Intermediate/advanced modelling in Fusion 360
Module 5: Sculpting in Fusion 360
Module 6: Engineering drawings in Fusion 360
Optional Autodesk Fusion 360 Certified User Exam on 16 August
Who is this training for?
This training is open to everyone aged 18 or over from Plymouth and the surrounding region. It is perfect for those who regularly use Fusion 360 software in their work, business, or education and would like to gain a formal accreditation to evidence their skills.
COVID-19
Arts University Plymouth is following current Government guidance to help safeguard all members of our community. We continue to keep the campus well ventilated and clean and provide sanitising stations to help reduce COVID-19.
If you feel unwell or have symptoms of COVID-19, we advise that you try to stay at home and not attend this event.
Registration alternative
If you prefer to register for this event via an alternative registration format or require any assistance with your application, please contact Sophie by email sheaddon@pca.ac.uk
Everyone welcome
We are committed to making our events and opportunities accessible to everyone. If there are any access requirements that would assist your participation in this programme, please let us know when completing the registration form and our team will endeavour to accommodate these where practicable for us to do so.
Questions?
Get in touch with Sophie at sheaddon@pca.ac.uk for more information about this training.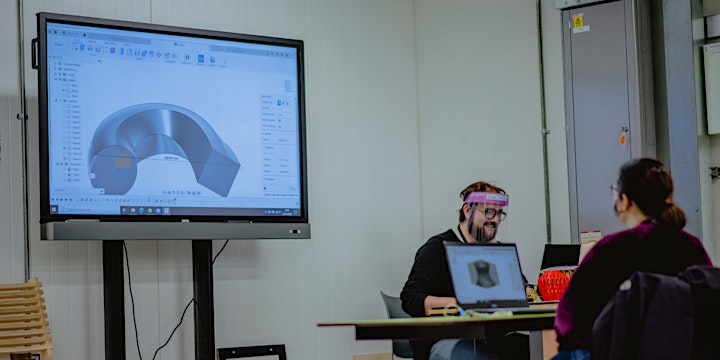 About the Smart Citizens Programme
Smart Citizens is a programme of free events, workshops and training in digital design and fabrication based at Fab Lab Plymouth. Connecting citizens and enterprises with digital technologies skills, the programme empowers a community of citizen makers and champions innovative design solutions to create a more sustainable Plymouth.
Want to hear about future events and opportunities? Register your interest for our 2022 events here, sign up to the Smart Citizens Newsletter and visit our website.
The Smart Citizens Programme is part of the iMayflower project and has been supported by The Department for Digital, Culture, Media and Sport, who fund the Cultural Development Fund, which is administered by Arts Council England.