Description
Join us for the opening night of Autograph's new exhibitions Lola Flash: [sur]passing and Maxine Walker: Untitled


Lola Flash: [sur]passing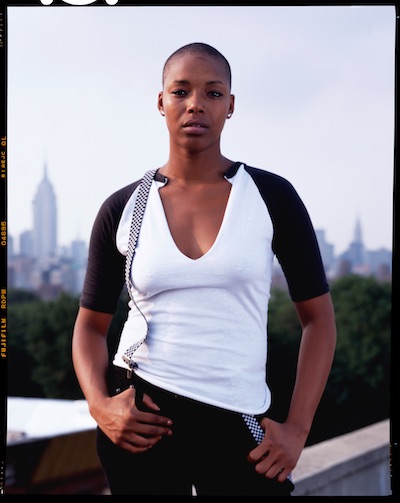 Working at the forefront of genderqueer visual politics for more than three decades, photographer Lola Flash's work challenges stereotypes and gender, sexual, and racial preconceptions.
Lola Flash's art and activism are profoundly connected, fueling a life-long commitment to visibility and preserving the legacy of LGBTQIA+ and communities of colour worldwide.

At the core of this exhibition is Flash's series [sur]passing. Emphasising varying shades of skin tone, these larger-than-life portraits feature a spectrum of global diasporic figures posed against urban skylines - probing the impact of pigmentation on black identity and consciousness. Read more
Maxine Walker: Untitled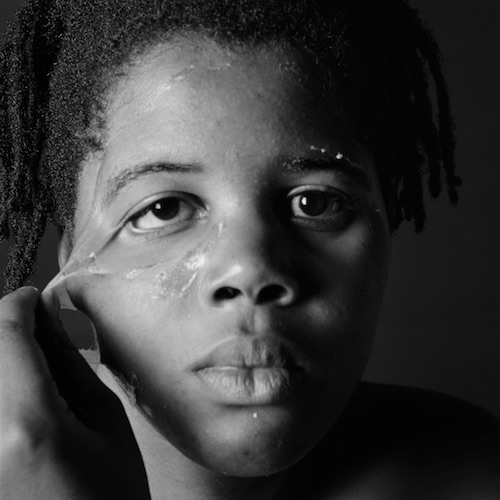 Reintroducing a pioneering artist whose practice focused on representations of black womanhood, Untitled is a poignant exploration of identity by a young artist at the height of her career - using photography to interrogate the intricacies of skin, blackness and being.
Active between 1985 - 1997, this is Maxine Walker's first solo exhibition in more than twenty-two years.
In her seminal series of self portraits Maxine Walker: Untitled (1997), Walker draws our attention to the features of her face in closely-cropped black and white photographs. The sequence of ten portraits share a charged visual journey as she seemingly peels away layers of her surface skin, conjuring a narrative that is more sinister than playful, intimating that her blackness cannot - and must not - be stripped away. Magnifying the delicacy of her skin, we are invited to consider complex notions of beauty, masquerade, and vulnerability. Read more
--

ABOUT OUR OPENINGS
Everyone is welcome to our exhibition openings. These events are popular, and we ask visitors to RSVP in advance to help manage numbers.
Both galleries will be open, plus a cash bar and outdoor seating area. This is an informal event, you can arrive and leave at any time.

After the launch event, both exhibitions will be open from 26 April - 17 August 2019.

--
AT THE EVENT
Ground floor
Lola Flash: [sur]passing

Cash bar
Free cloakroom
Outdoor seating area
Information desk
Print sales enquiries

Second floor
Maxine Walker: Untitled

--
ACCESSIBILITY
Everyone is welcome at Autograph. Our building Rivington Place is an accessible space with a step-free entrance at street level, and a lift to all floors. Unisex, accessible toilets are located on all floors.
Download our Accessibility Guide for detailed access information about our venue and transport.
We are happy to help. If you would like to discuss your visit, or have any questions, please contact us at info@autograph-abp.co.uk or 020 7749 9200
--
TICKETING POLICY
This is a free event, and we ask attendees to book a free ticket (RSVP) in advance to manage numbers. You do not have to book a ticket to attend this event, however during busy times we may prioritise entry for ticket-holders. Due to no-shows, we have to overbook our free events. At times, there may be a queue to get into the building or gallery spaces, this is to ensure the safety of our visitors and the artwork on display.
HOW TO BOOK A FREE TICKET
Free tickets (RSVP) to this event can be booked on Autograph's website, on Eventbrite, by phoning Autograph at 020 7729 9200, or by emailing info@autograph-abp.co.uk. Tickets to Autograph's events are only available through Autograph or Eventbrite. Tickets obtained via social media or other platforms may not be genuine.
PHOTOGRAPHY / FILMING AT THIS EVENT
Please note that photography and filming will take place at this event. Images from this event may be used by Autograph and external press for marketing and promotional use, including: printed and online publicity, social media, press releases, or other use.
--
Supported using public funding by Arts Council England.
--
FAQ
What are my transport/parking options for getting to and from the event?
Our address is: Autograph, Rivington Place London EC2A 3BA. View on Googe Maps
Tube:
Old Street: Northern Line - 8 min walk
Liverpool Street: Central, District, Circle and
Metropolitan lines - 12 min walk
Bus:
Shoreditch High Street, nr Shoreditch Church:
Buses - 26, 43, 48, 55, 67, 205, 242, 243, 271
Train / Overground:
Shoreditch High Street: Overground - 4 min walk
Liverpool Street: Overground - 12 min walk
For the nearest parking, please check Parkopedia
--
Images, from top: 1) Maxine Walker, Untitled [detail], 1997. Courtesy of the artist and Autograph, London2) Lola Flash, Les [detail], London, 2003. From the series [sur]passing. Courtesy the artist. 3) Lola Flash, Sadako, New York, 2008. From the series [sur]passing. Courtesy the artist 4) Maxine Walker, Untitled, 1997. Courtesy of the artist and Autograph, London