Automatic Fire Suppression Sytems in the Built Environment

Wednesday, 15 March 2017 from 14:00 to 16:00 (GMT)
Event Details
Institution of Fire Engineers & The University of Central Lancashire Free Event
Registration from 13.30hrs.  Event Starts at 14:00hrs on 15th March 2017
Venue: Foster Lecture Theatre 4, Foster Building,
             UCLan, Preston, Lancashire. PR1 2HE
Speakers
Ian Gough and Steve Mills are giving a two hour presentation entitled 'Automatic Fire Suppression Systems in the Built Environment'.
Automatic Fire Suppression systems are becoming more and more familiar in the built environment, yet there appears to be a significant shortfall in knowledge and understanding about such systems, along with their application. They form a key part of fire protection strategy and are readily referenced in current British Standards. This presentation is aimed at enabling practitioners to better understand where sprinklers fit into Fire Safety and to ask questions related to their application and performance.
Ian Gough and Steve Mills are former Fire Service personnel who have been working in the field of sprinkler protection for over 10 years.
Ian Gough is a Senior Technical Advisor for the British Automatic Sprinkler Association and Steve Mills is the Secretary of the National Fire Sprinkler Network. Their backgrounds are rooted in Fire Safety.
Ian joined the fire service as a fire-fighter in 1972 and served in the West Midlands, Leicestershire and Northamptonshire Fire & Rescue Services. Retiring from the fire and rescue service in July 2004, Ian now continues to work as a fire safety consultant and is the Senior Technical Advisor to the British Automatic Fire Sprinkler Association (BAFSA).
On behalf of BAFSA, he contributed to a number of the working groups preparing guidance for the Regulatory Reform (Fire Safety) Order 2005; and, on behalf of the Association of Building Engineers, has been a member of the Loss Prevention Council (Fire & Security) Board. He was also a contributing author to 'Conversion of Traditional Buildings: Practitioners Guide No. 6 : Application of the Scottish Building Standards' published by Historic Scotland and Scottish Building Standards Agency in 2007 and has a particular interest in the fire safety problems faced by historic building owners.
Ian is a regular contributor to a number of professional journals and other publications with articles on fire safety and fire-fighting; and has acted as an 'expert witness' in a number of cases relating to fires and enforcement of the Fire Safety Order.
More recently, he has been a member of the Working Group advising the Welsh Government on the implementation of the Domestic Fire Safety (Wales) Measure 2011.
Steve Mills joined West Midlands Fire Service in 1983, seeing operational service in Birmingham and the Black Country and also worked in Training, Recruitment and Specialist Fire Safety roles.
In 2001 he moved to a Community Fire Safety role at HQ where he was involved, among other things, in the promotion of fire suppression systems, primarily in community housing projects, schools and heritage buildings.
Steve is an active and enthusiastic advocate for sprinklers and continues to serve the cause through his work as Secretary of the National Fire Sprinkler Network where for the past 6 years has also been involved in the collation and dissemination of sprinkler 'save' information and other related fire data.
Steve's interest lies in the operation of suppression systems in real incidents and his presentation includes a number of case studies highlighting the effectiveness, or otherwise , of sprinklers.
This lecture is the fourth of a number of free events that are run by the IFE in conjunction with The University of Central Lancashire during each academic year. They provide recognised CPD for IFE members and are also open and free for anyone to attend for their personal development.
This particular presentation has been awarded two and half hours CPD by the IFE.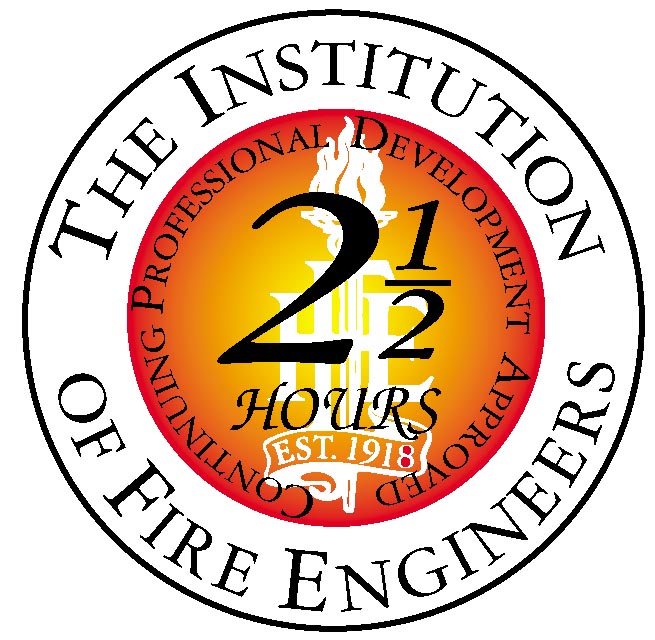 Please feel free to pass this on to any staff within your organisation, or partnership organisations, that can attend and would benefit.
When & Where

University of Central Lancashire
Foster Lecture Theatre 4, Foster Building,
PR1 2HE Preston
United Kingdom


Wednesday, 15 March 2017 from 14:00 to 16:00 (GMT)
Add to my calendar
Organiser
IFE Lancashire Group
Official account for the Institution of Fire Engineers - Lancashire Group
Institution of Fire Engineers - Lancashire Group, Lancashire Fire & Rescue Service and The University of Central Lancashire working in collaboration for the furtherment of the Fire Engineering and related topics.
Automatic Fire Suppression Sytems in the Built Environment