About this Event

THE AUTOMOTIVE ELECTRIC VEHICLE REVOLUTION IS IN ACTION
Driven by a necessity for a cleaner, more sustainable mobility system - EV has emerged as the leading template for our future transportation.
35+ Leading Speakers | 2 Stages | 200+ Senior Attendees | Industry Tours | Networking Evening Reception | 12 Hours of Networking | Knowledge Hubs | Event App | and more...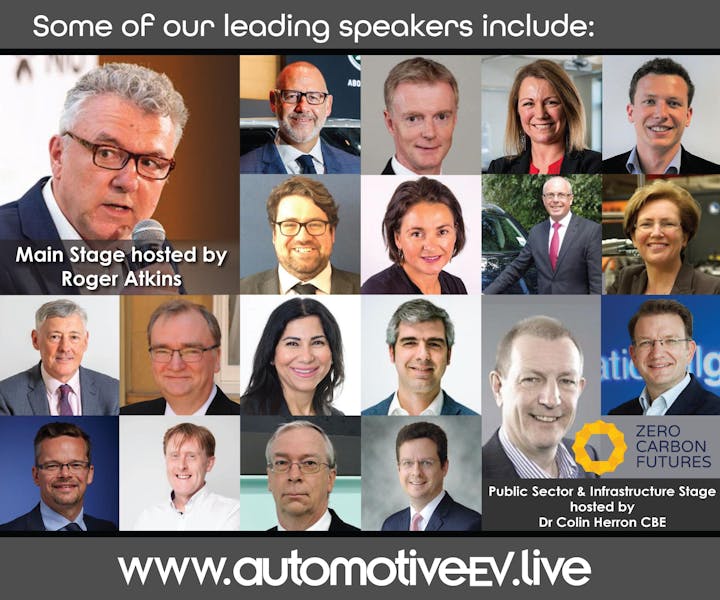 EXPERTS AND INDUSTRY LEADERS
Join leading lights from across the sector as they come together to share insights and drive debate on the next steps for the industry, focused across five main EV topics:
Powertrain
EV Battery
Infrastructure
Supply Chain
Technology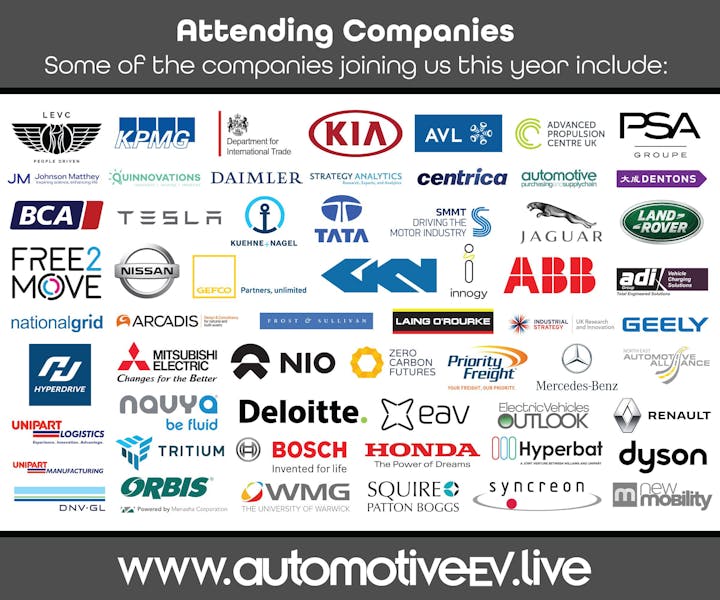 WHY ATTEND
automotiveEV will bring together 35+ leading Speakers, over 2 days, across 2 Stages, addressing 200+ Senior Attendees from across the electric vehicle sector.
With almost 2 full days of activities, starting with Industry Tours and an Evening Networking Event, the event offers up to 12 hours of networking and the opportunity to get involved with our Knowledge Hubs.
KNOWLEDGE HUBS
Join the debate - as sector specific workshops discuss the future. Each Knowledge Hub has an industry leader driving the conversation, allowing everyone to contribute and share insights and points of view. A short break at half-time, offers the opportunity to get involved with more than one hub. Join automotiveEV and truly join the debate!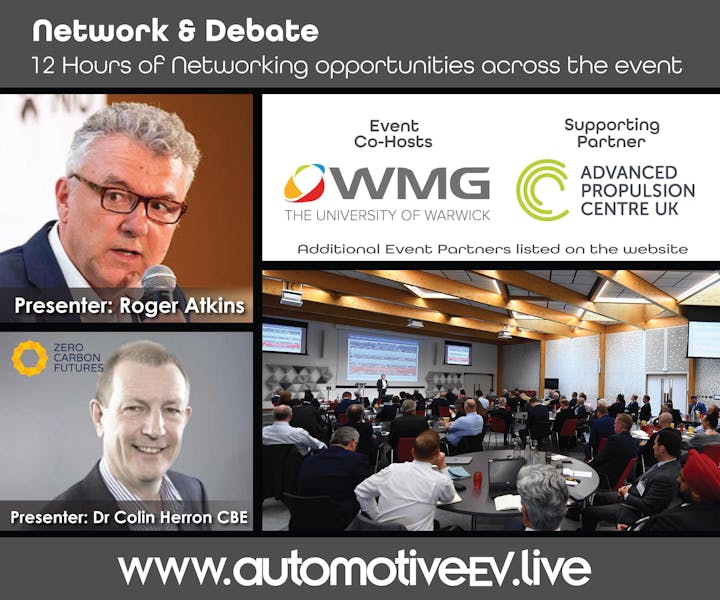 NETWORK & DEBATE
Networking is king, with early activation of the Event App, to allow attendees to contact each other and plan meetings through the eNetworking portal and a whole 12 hours of face-to-face Networking available across the event.
Industry Tours start the event on the 7th, followed by an Evening Networking Drinks Reception back at The Slate.
Then join leading lights for the Main Conference Day on the 8th discussing the biggest challenges to EV adoption and supportive infrastructure, sharing the latest analysis - including sales and production forecasting, the latest technologies and electric vehicles, raw materials and energy, local government to the Li-ion battery supply chain, and so much more, all at one truly exceptional venue.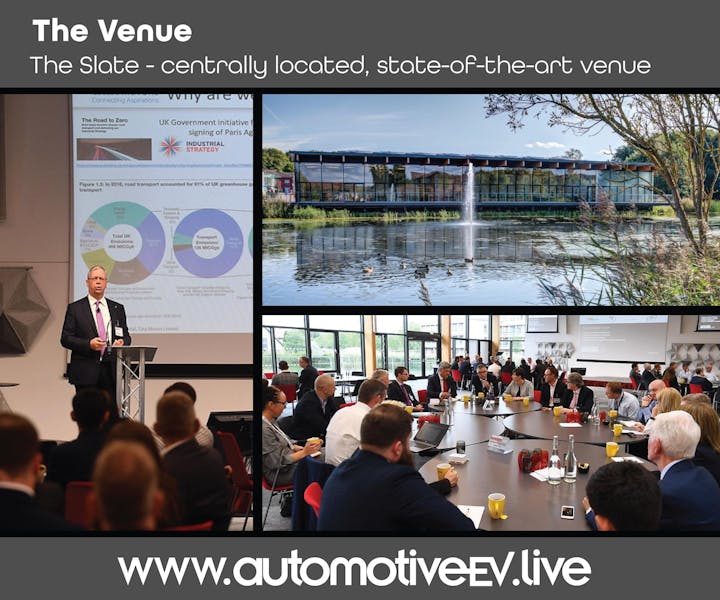 VENUE
The Slate - based in the heart of the UK, Warwick Conferences is located within 700 acres at the University of Warwick, which lies on the outskirts of Coventry, 3 miles from the city centre.
The conference facilities offer an all-inclusive atmosphere with all amenities on site and a unique environment providing an exclusive, fluid space, with an impressive lakeside view with close proximity to great bedrooms. Bedrooms at Scarman are less than one minute walk from The Slate offering 4-star bedrooms with 24-hour room service, pillow menus, free wi-fi, complimentary tea and coffee in the lounge and a bar on site.
A large number of the tickets for the event are being sold directly at www.automotiveEV.live.
Follow all the latest updates on the event through the event website and at automotiveEV on LinkedIn.
automotiveEV is GUARANTEED to sell-out!