About this Event

During this time of unprecedented global disruption automotiveEV invites you to join a new constant - eVIRTUAL offering a brand-new staging platform for high-quality digital events that echo the themes, feel and structure of our live events, engaging a global audience.
More than ever it's essential that we stay both united and connected, continuing to share real insight into the future of our sustainable transport networks – eVIRTUAL is that connection.
Rawdon Glover, Managing Director, Jaguar Land Rover UK at automotiveEV Live
Each weekly session will bring together leading expert speakers from the automotive electric vehicle industry - from battery production and supply chain, to charging infrastructure development and everything in between.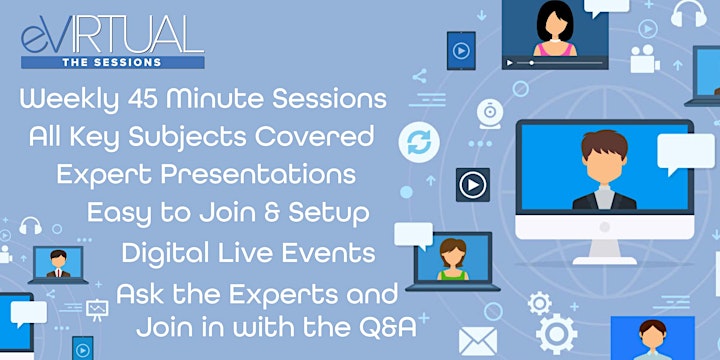 The Sessions will run for 45 minutes every Thursday. The Sessions will each cover a different specialised subject in support of the wide-scale development and deployment of electric vehicles towards a truly new mobility ecosystem.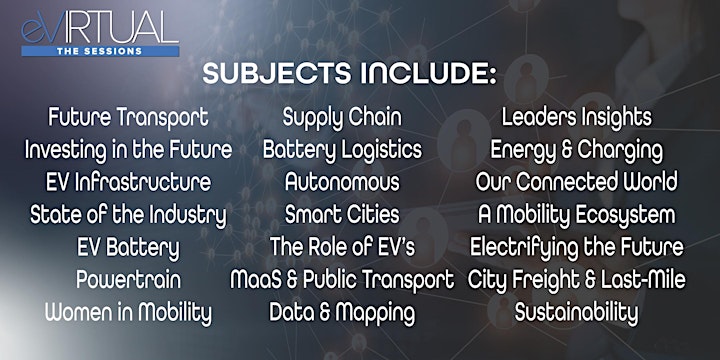 Each week, leading experts will come together, delivering focused keynote presentations, sharing exclusive insight into the industry. Speakers will then join together for a Q&A from the online audience to close out the session.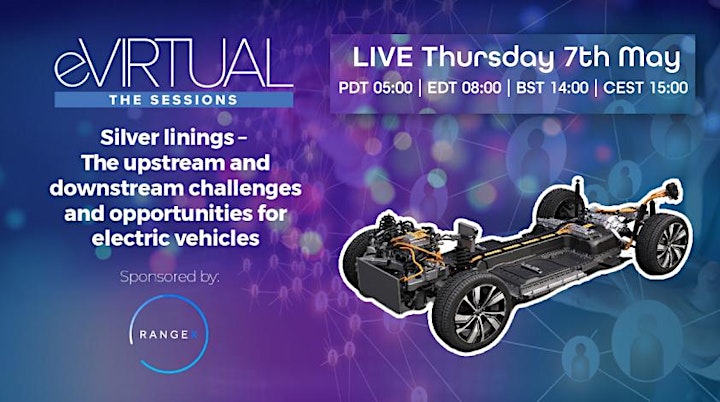 Don't miss out - get onboard and get involved!
Register now for free, join the experts and come together to shape our globally electrified future!