About this Event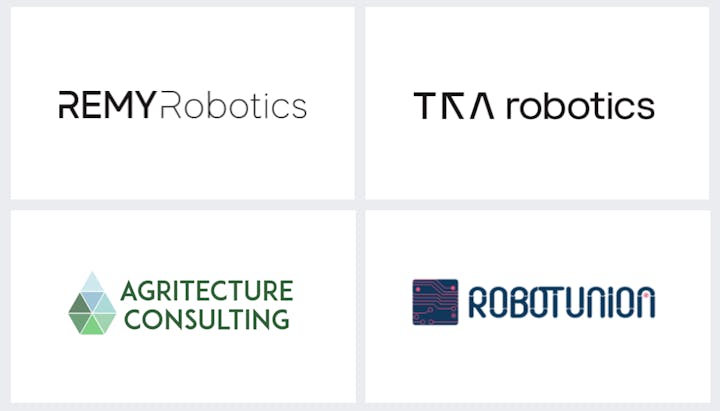 Autonomous Food Production of Tomorrow
Software-defined manufacturing will radically improve food production processes ranging from farms, food processing plants to kitchens. The autonomous production of food using robotics is what we call robofacturing.
Join us to learn more about:
AI farms
Autonomous harvesting
Robot kitchens
Driverless delivery
Confirmed Speakers:
Lynette Kucsma, CEO of Foodini
Yegor Ivanov, CEO of Remy Robotics
Simon Schneider, co-founder of Jungle
Rodion Shishkov, CEO of TRA Robotics
Matthieu Vincent, co-founder of DigitalFoodLab
David Vuylsteke, CEO of PiggyBee
Victor Martin, CEO of MACCO Robotics
Attendees:
Leaders from Leon, Staubli, Agritecture Consulting, Bloomium, Yandex.Eats, Deliverect, Glovo, Telefonica, Shadow Robotics, Arrival.
Famous chefs from MOFAD, Junzi, Alpha Food Labs, OurCookQuest.
And more developers, engineers, professors, experts and enthusiasts from food and technologies.
Why should you attend?
For Robotics & AI Developers:
Learn how to adapt your tech for robofacturing principles
Find new application for robotics technologies in different industries
Meet potential customers
For Food Companies (e.g farms, food processors, restaurants):
Start robofacturing your farm, plant, warehouse or kitchen
Implement robotic innovations in your business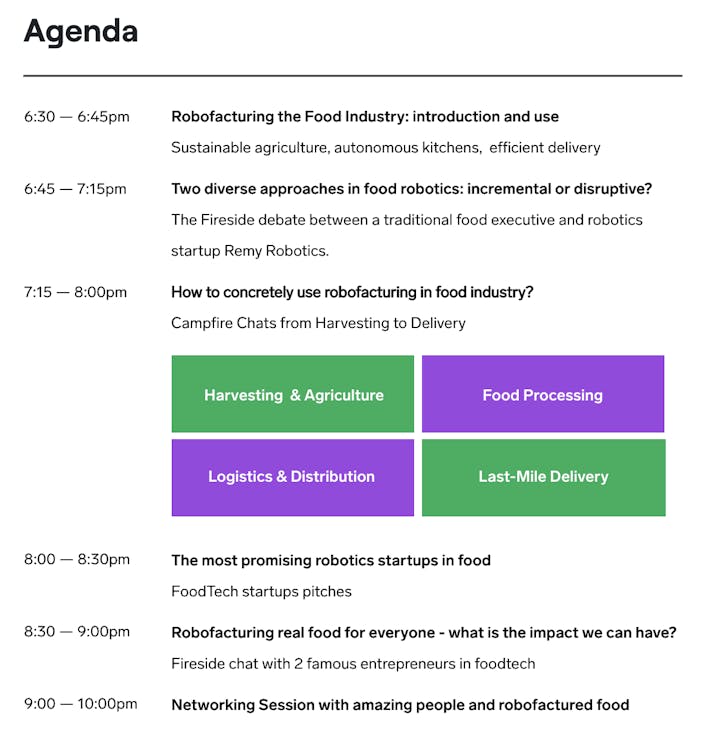 Join us for an informal evening event to share knowledge, learn new technologies and enjoy great food!