About this Event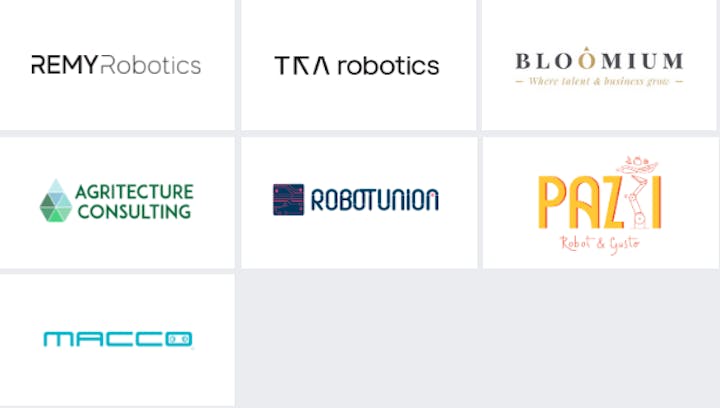 Autonomous Food Production of Tomorrow
Software-defined manufacturing will radically improve food production processes ranging from farms, food processing plants to kitchens. The autonomous production of food using robotics is what we call robofacturing.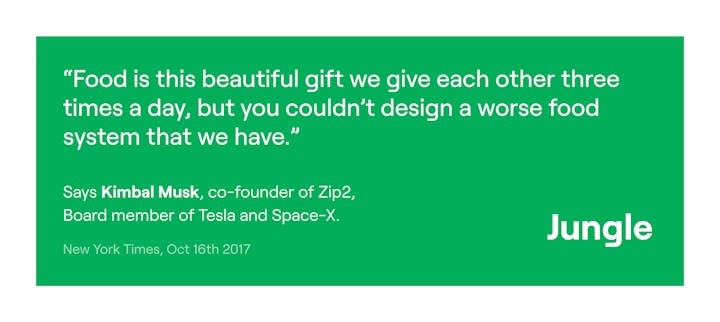 Join us to learn more about:
AI farms
Autonomous harvesting
Robot kitchens
Driverless delivery
Confirmed Speakers:
Lynette Kucsma, CEO of Foodini
John Hutt, Senior Culinary Expert at REMY Robotics
Matthieu Vincent, co-founder of DigitalFoodLab
David Vuylsteke, CEO of PiggyBee
Victor Martin, CEO of MACCO Robotics
Yegor Ivanov, CEO of REMY Robotics
Lucas Sin, Chef, Culinary Director at Junzi Kitchen
Philippe Goldman, CEO of Pazzi Pizza
Rodion Shishkov, co-founder of Jungle
Kishhanth Reganathan, CTO of MACCO Robotics
Marc Recanses, Sales Engineer - Robotic Division at STÄUBLI ESPAÑOLA S.A.U
Simon Schneider, co-founder of Jungle RoboFacturing
Emilio Aviles, Founding Partner at Bloomium
Albert Duaigues, CEO of Raw Data
Alberto López, Systems Engineer at Agritecture Consulting
Our Participants:
Technology & Robotics Leaders from Leon, Staubli, Agritecture Consulting, Bloomium, Yandex.Eats, Deliverect, Glovo, RobotUnion, Deliveroo, OnRobot, Telefonica, Shadow Robotics, Arrival, Universal Robots.
Famous Chefs & Culinary Experts from MOFAD, Junzi, Alpha Food Labs, OurCookQuest, San Miguel Brewery and Damm brewery.
And +100 developers, engineers, professors, experts and enthusiasts from food and technologies.
Why should you attend?
For Robotics & AI Developers:
Solve real robotic needs by our industry members
Meet potential customers from industry
For Food Companies (e.g farms, food processors, restaurants):
Start robofacturing your farm, plant, warehouse or kitchen
Implement robotic innovations in your business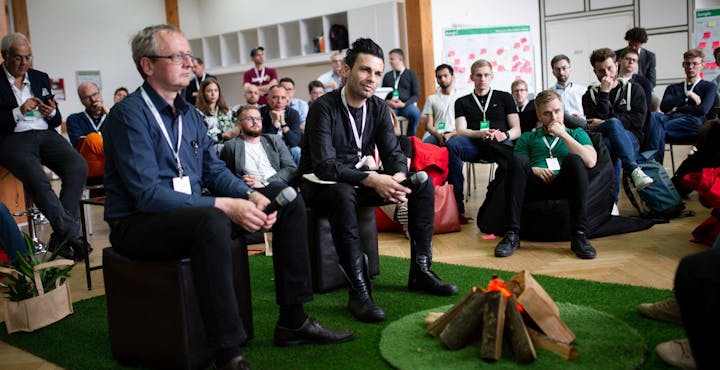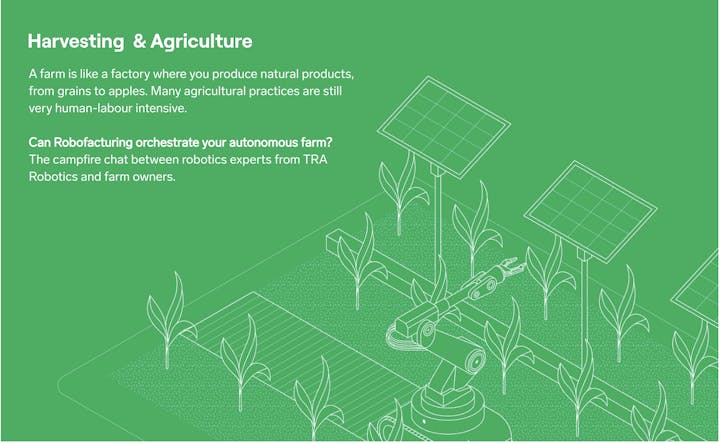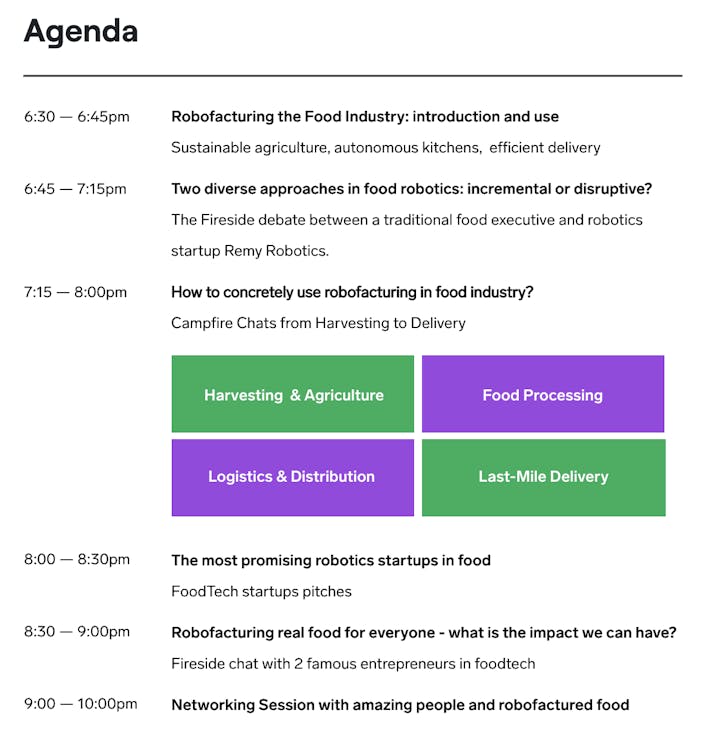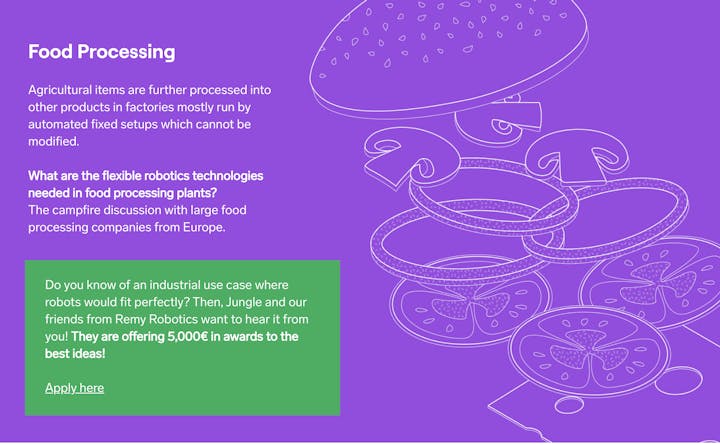 About Jungle: we are an open technology platform out of Berlin with the mission to bring robofacturing to life.
Join us in Barcelona for an informal evening event to share knowledge, learn new technologies and enjoy great food!