About this Event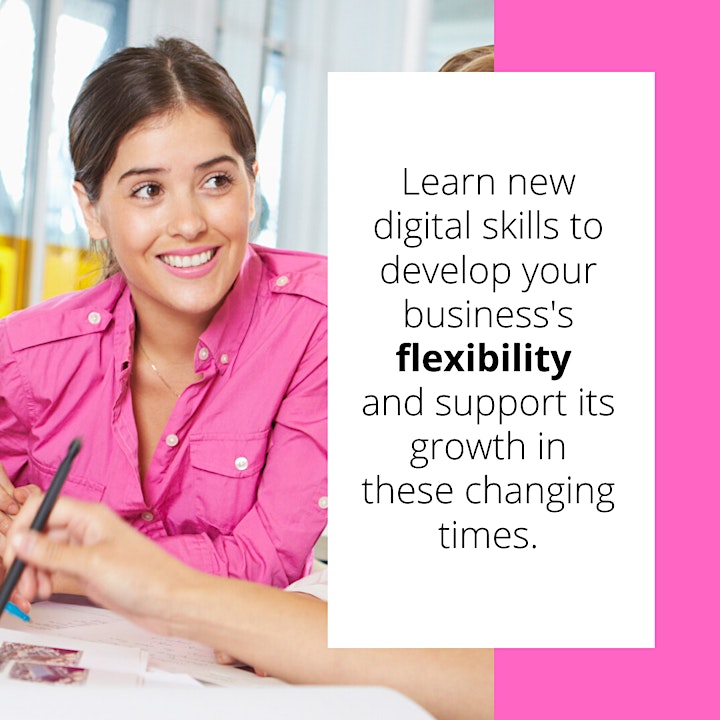 Fit For Business is excited to bring you our first Digital Skills Boot Camp to learn new digital skills to develop your business's flexibility and support its growth in these changing times.
The Digital Skills Boot Camp can be taken in isolation but it also forms part of Fit For Business's Autumn Circuit of Learning. Read on to discover the learning journey and shape your autumn circuit experience to support your needs.
****Please note - Government Guidelines for holding events during the pandemic will be reviewed nearer the time and the format of this event will be adapted accordingly. All 'interested' attendees will be informed of changes to the proposed event before they are required to purchase a ticket.****
The half-day event will begin with a physical workout to get our bodies and minds ready for learning and to boost our energy and productivity.
There is a healthy, nutritious 2-course lunch provided and the opportunity to network with like-minded female business owners.
The focus for the learning at this boot camp is:
SEO (Search Engine Optimization)
SEM (Search Engine Marketing)
Google Analytics
The structure of the day includes the following:
Exercise - body and brain boost session
Digital Skills Workshop - part one
Mini body and brain boost exercise session
Digital Skills Workshop - part two
Nature Power Walk explore the stunning grounds of Green Farm
A nutritious 2-course lunch
What to bring:
You will be provided with all refreshments and a workbook, but please bring a bottle of water for the exercise session.
Any business cards - to promote yourself and your business
We recommend wearing active wear for the exercise sessions and wearing layers of clothing to stay warm afterwards. If you want to completely change after the aerobic style physical workout, that we will do at the beginning of the day, there are private changing facilities available.
Please also bring a coat and footwear that is suitable for rain and muddy fields!
Your hosts:
Your hosts for this event are Danielle Earley and Liz Goodfellow, and the Digital Skills Workshop Trainer is the fantastic Carla Caswell.
Carla has been in digital advertising for 15 years before launching her online health coaching business. She is the perfect Wonder Woman to support our women in becoming Fit For Business and Fit For Life! She supports ambitious women to achieve optimal wellness so they can create success in a balanced lifestyle.
Check out her Facebook Business Page: Facebook@carlacaswellcoaching
The Venue:
We are so delighted to hold this Digital Skills Boot Camp at the fabulous Green Farm , near Ashford in Kent. Green Farm holds a range of bespoke wellness experiences in an exclusive countryside setting.
Their values are:​
To protect and enhance the conservation area, Green Farm, Duck Lane and surrounding 12,500 acres of the gateway to the marsh.
To be generous and share what we have at Green Farm, integrity in all relationships
To live sustainably and enhance the environment, "Tread lightly on this earth"
To promote and encourage healthy and sustainable living
Fit For Business is proud to support these values and promotes them to our network of Wonder Women, within our growing community.
Discover more about Green Farm Kent here
Please register your interest for free, at the moment. There will be a maximum of 13 ticket places available at the cost of £50 but at the moment, we are asking women just to REGISTER THEIR INTEREST FOR FREE - see 'tickets'. You will then be informed when a limited number of tickets will be released for sale.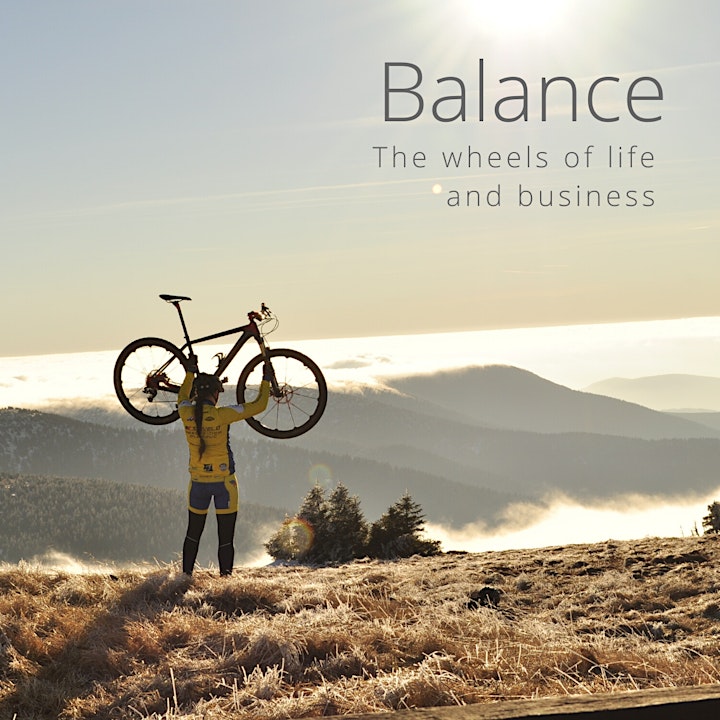 Our PASSION at Fit For Business is to help you 'Balance the wheels of life and business'.
Every woman wants to enjoy her journey in life – not just surviving the journey but thriving and feeling good and functioning at her best.
For a smooth ride in life, we recognise there is a need to be balanced and we use the metaphor of a bicycle with two wheels.
Together, we examine the two wheels that carry you through life, one wheel is the 'Life Wheel' and the other, our 'Business Wheel'. Each wheel represents 6 different segments that together make up your whole well-being and your business foundations.
These wheels and the bike frame need to be strong, resilient and have a degree of flexibility to navigate the unexpected twists, turns and bumps in the road.
Fit For Business is here to help you keep the wheels in motion and to champion you to propel yourself forward with your own power.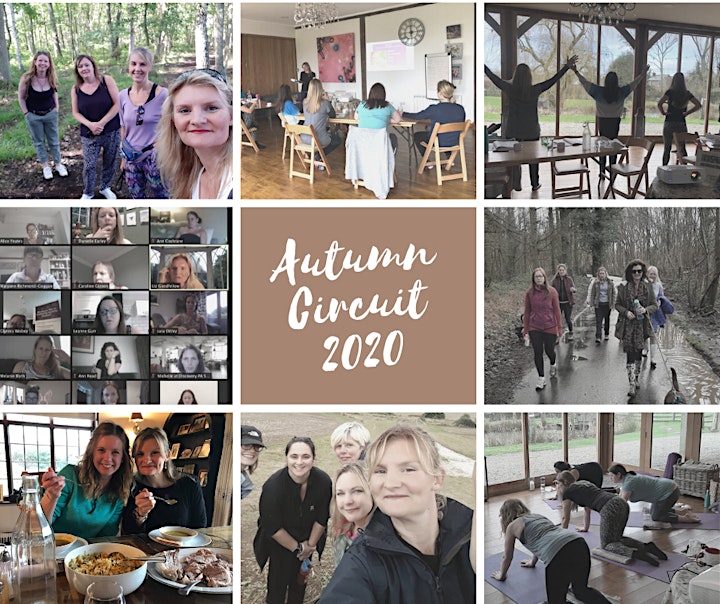 Fit For Business's Autumn Circuit
The Digital Boot Camp can be attended in isolation but it also forms a part of the whole learning journey within Fit For Business's Autumn Circuit.
This circuit is focused on building **flexibility** into your mind, body and business.
The entire Autumn Circuit is explained below, along with our other events.
The learning journey begins with FREE Net-walks. A Net-Walk is the **Warm-Up** to the learning journey. Connect with others, promote yourself and your business and nurture yourself with exercise and nature (Connect Promote Nurture). During the net-walks, the key themes and an overview, for the circuit, are lightly introduced.
Register for our FREE Net Walks here.
The virtual Workshops are the next phase of the learning journey. This is the **Workout**. Navigating the new normal with balance and flexibility. - workshop 1: Life Wheel Workshop 2: Business Wheel.
Buy a ticket for our Virtual Workshops here.
Our new 'Digital Skills Boot Camp' continues the **Workout** part of the circuit. It embraces a HiiT style approach to improving your digital fitness and confidence; learning new skills to increase your flexibility, in building your business for the future. It also includes some short active sessions to develop our physical intelligence and help us learn more effectively during the half day event.
And finally, the Getaway, is for deeper, more immersive learning around building flexibility, strength AND resilience, into your mind, body and business. It moves into our **Cool Down** phase of the learning journey (whole circuit), and encourages our women to relax, restore and rejuvenate.
Register your interest for this in person whole day event on 12th November 2020 here.