Autumn management of honey bee colonies with Clare Densley & Martin Hann
It all starts in August......
About this event
August is a crucial time for beekeepers to support their colonies getting ready for winter. Winter is the season when more colonies succumb – to disease, starvation, queen failures or natural disaster – than any other time of the year.
Clare and Martin will be discussing how much food bees need, how to arrange the hive and when you should treat for varroa all key aspects to a colony surviving the winter months. They will also talk about any new varroa treatments that may be available , explain the importance of consolidating any food left in supers, the principle of nadiring supers and brood boxes and the pros and cons of uniting.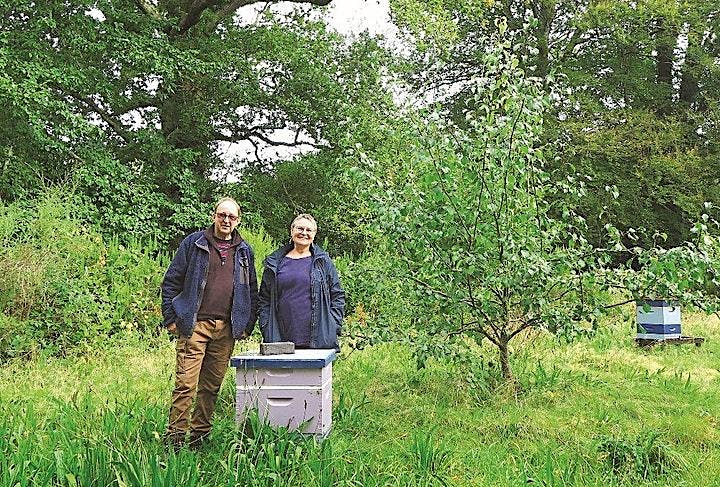 About the speakers
Clare Densley has been keeping bees since 1992. When in 2008 she got the chance to become assistant beekeeper at Buckfast Abbey she thought that she had 'died and gone to heaven'. Since then, the department has changed from a honey producing unit to a gentler approach to beekeeping involving education, environmental awareness, and wellbeing. She now runs the department with Martin and it's still the best job ever.
Martin Hann has been keeping bees since 2008. He was a seasonal bee inspector for the Southwest region for 6 years but has been working alongside Clare at the Abbey for the last 5 years. He now does this full time and the list of benefits to the department are too numerous to mention!
Both are self-confessed "Beeks" and share a passion for understanding the nature of the honeybee and colony life.
ZOOM
When you register for a ticket you will receive an auto email confirmation with a 'View the Event' button - click and it takes you back to Eventbrite and the Zoom hyperlink is there. Also, you will receive several emails from Eventbrite on the day which will contain the link. If you didn't receive it, please check your email spam folder and settings.
NOTES
Under 18s - CBKA is for everyone, but anyone under the age of 18 should be accompanied on camera by an adult.