Get creative with Needle Felting!
About this event
Autumn Needle Felting
Saturday 2nd October, 10am - 1pm
Cost: £12
Autumn is fast approaching with fruit ready to harvest and colourful fungi popping up along woodland paths.
In this workshop we will be making needle felted pumpkins and toadstools that are lovely just as they are or can be added to wreaths or table centrepieces and many other craft projects.
This project is suitable for absolute beginners and is a great introduction to sculpting simple shapes from wool.
All materials and tools are provided for you in individual kits, with ample wool to continue your new found skills at home.
**Each participant will have their own materials and equipment**
To help us keep you and our team safe, please adhere to the following Covid Safety measures:
*Please provide your track and trace information at reception before attending the class.
*Max 5 students per class to adhere to 2 metre social distancing in the classroom/outdoors.
*All participants will have their own equipment so no one has to share.
*Please wear a mask. Children 11 and under are not required to wear masks.
*The class tutor will be wearing either a facemask/visor and hand sanitiser stations will be provided.
*The room will be well ventilated.
**Your details may be passed on to the Public Health Agency if requested to aid their track & Trace.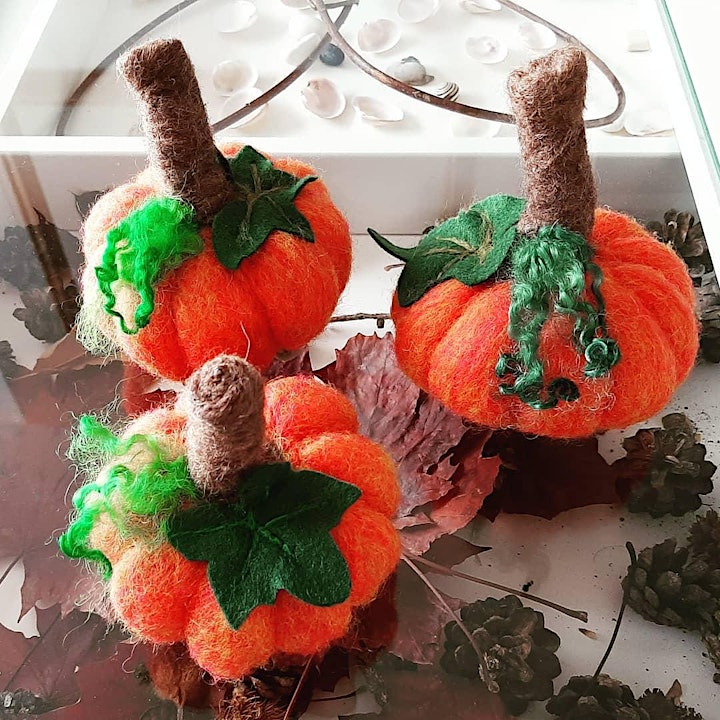 Organiser of Autumn Needle Felting