Description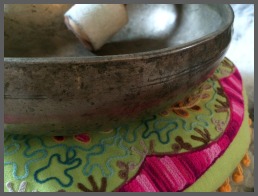 AUTUMN RETREAT- REST AND REFLECTION
SATURDAY NOVEMBER 5TH
You are invited to spend a relaxing day on retreat at the stunning Ashley Wood Farm Studio near Tisbury.
As we reach the heart of Autumn, we'll be taking time to rest our minds and bodies, and to reflect on the year that has passed.

The day will include yoga, guided and silent meditation, time out in nature, and gentle mindfulness practice.
There will also be time to relax, read, or simply enjoy a quiet cup of tea (with home-made cake of course)!

This fully immersive day offers a supportive space to stop, let go of outside pressures, and just BE.

Take the opportunity to dive deeper into your spiritual practice, to be creatively inspired by the beautiful surroundings, or to simply enjoy the gentle pace of a day that is quiet and still.

You'll leave feeling rested, rejuvenated, and with a strengthened understanding of your own self and how you relate to the world around you.




This retreat is being offered for £65.00, to include homemade snacks and a vegetarian lunch.

Additional information:-
You'll have plenty of time to explore the beautiful surroundings, so please bring weather appropriate outdoor clothing.
A healthy vegetarian lunch will be provided, as well as delicious snacks and hot drinks. Please inform Camille of any allergies.