Autumn Speechwriters & Business Communicators Conference
Description
European Speechwriter Network Conference in Amsterdam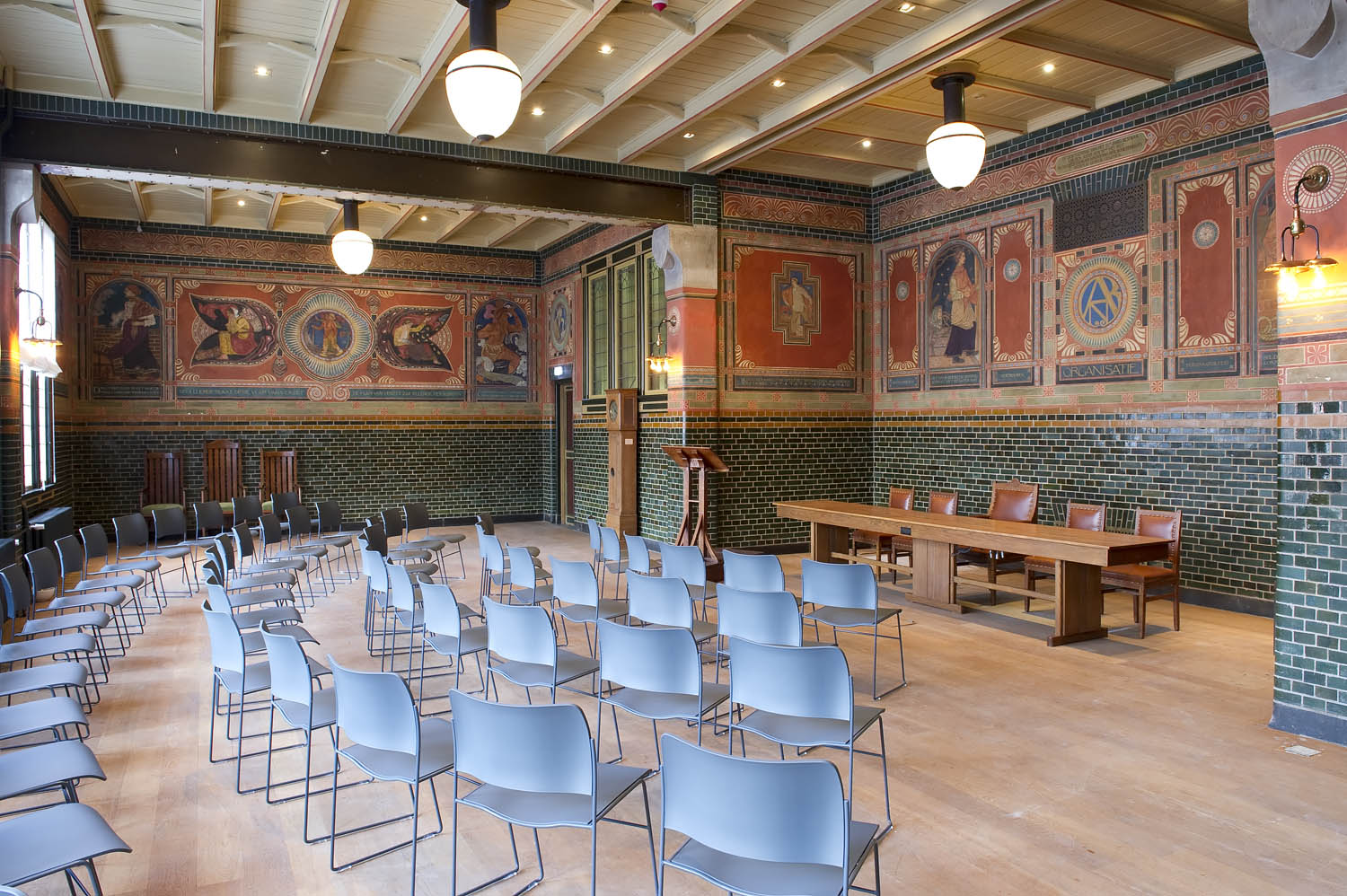 This conference is for people who write speeches for top people in their organisations.
You'll meet colleagues who face the same challenges.
The European Speechwriter Network has pioneered a format where we listen to top speechwriters, leaders and interpreters talk about their work.
We learn what techniques they use, how they craft stories, how they build relationships.

Who should attend?
Previous conferences in the UK and Belgium have attracted speechwriters from the European Commission, NATO, IBM, the CBI, Orange, Deloitte, the United Nations, the European Investment Bank, Coca Cola as well as the Dutch, Danish and British civil service.
This conference is for anyone wanting to improve their ability to write and deliver speeches.
While the conference is predominantly in English, the techniques will be transferable to other languages.
It's also for people wishing to improve their company's ability to communicate ideas.

You should attend this course if you are interested in:

Communicating your organisation's mission, vision and values

Helping leaders motivate and inspire

Discovering techniques to give your speeches more impact

Understanding how speeches are interpreted


Engaging people with your ideas




The benefits

Acquire techniques used in the White House, European institutions and and in numerous government and multinational offices around Europe.

Get insights into rhetoric from top writers

Listen to outstanding public speakers

Have your own work analysed in interactive sessions with top trainers


Meet fellow professionals from the Europe and the rest of the world




Programme
DAY 1
Thursday 23 October
Delegates can choose from three pre-conference training workshops
10am - 4.30pm followed by drinks/networking reception and tour of De Burcht
1) Soup to Nuts: Everything you need to know to write excellent speeches with Rob Friedman. (This workshop is a feature at the Ragan Communications conference for speechwriters in Washington DC every year.) Click here for a detailed programme.

2)
Be the Eloquent Woman, Women & Public Speaking
with Denise Graveline. Click here for a detailed programme.
3) Cartoon Thinking for Speechwriters: a visual thinking workshop for writers who want to breathe new life into their work with Martha Leyton and Martin Shovel. Click here for a detailed programme.
DAY 2
Friday 24 October - Click for Full Conference programme
10am - 4.30pm - European Speechwriter Network Conference, followed by drinks/networking reception and tour of De Burcht

Speakers include: Graham Davies, Alexei Kapterev, Ryan Heath, Jan Sonneveld, (Dutch Ministry of Climate Change), Richard Newman (Winner of the Cicero Prize 2014), Andreas Kluth, Dr Julia De Clerck-Sachsse, Marcus Webb.
What you will learn and leave with

A better understanding of what makes an effective speech

Insights on how to work with multilingual audiences

Tips for managing your speakers

Strategies for dealing with interpreters


New contacts, ideas and perspectives on the trade
Pre-Conference Trainers
Rob Friedman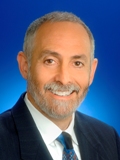 Rob Friedman is Senior Director of Executive Communications for pharmaceutical company, Eli Lilly & Co.
He runs the pre-conference training each year at the Ragan Communications conference in Washington DC.
He supervises a team of writers for Lilly's CEO and other senior executives.
Rob was a speechwriter for Ameritech and the American Medical Association before joining Lilly in 1994.
Twenty of Rob's speeches have appeared in Vital Speeches of the Day; his 2010 speech for Lilly's CEO delivered to the Detroit Economic Club earned a Cicero Award.
Denise Graveline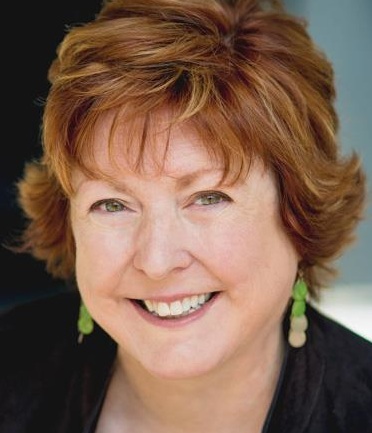 Denise is a Washington DC-based communications consultant and speaker trainer.
She calls her consultancy don't get caught because she helps clients make sure they don't get caught unprepared, speechless or behind the curve with training and strategies.
She is also the author and publisher of The Eloquent Woman, a popular blog on women and public speaking. Denise will be running a workshop on Be the Eloquent Woman. Women & Public Speaking
Martin Shovel & Martha Leyton

Martin and Martha run UK consultancy CreativityWorks.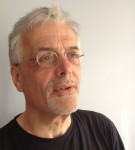 They write speeches for chief executives, politicians, leaders of trade unions and professional organisations, and they train speechwriters and other communications professionals.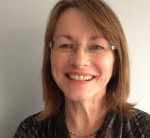 Martin is also a prolific cartoonist and commentator on Twitter, and he and Martha have created several animated films, including the viral YouTube hit, 'Busting the Mehrabian Myth'.
Martha and Martin will be running a new workshop, Cartoon Thinking for Speechwriters, based on their popular Cartooning for Communicators workshop.
Speakers


Graham Davies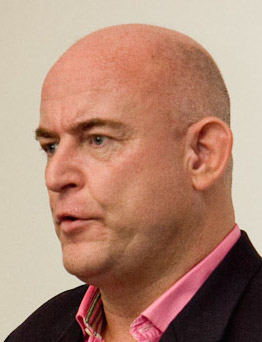 Graham Davies is a recovering barrister who has become the UK's loudest presentation advisor. Graham's clients include Ford, IBM, Tesco, Unilever, UBS, Porsche, ICI, Vodafone and KPMG, as well as top British politicians. He is the autor of the best-selling book, The Presentation Coach. Graham will chair the conference.

Marcus Webb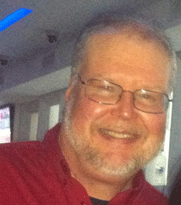 Marcus Webb's role as Chief Storytelling Officer entails working closely with TEDMED chairman Jay Walker and TEDMED speakers to craft their live speech presentations. He has also written keynote speeches that Jay Walker has delivered at the United Nations, the U.S. Department of Health and Human Services, the National Academy of Sciences.
As a speaker in his own right, Marcus has shared platforms with U.S. presidents and presidential candidates from both parties.
All speeches by Marcus Webb share one quality in common: above all they are INSPIRATIONAL. This one will be titled: The craft, art and future of speechwriting.
Andreas Kluth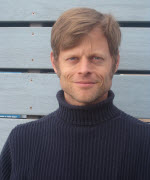 Andreas has been Berlin Bureau Chief of The Economist since 2012. He was previously the US West Coast Correspondent. He is the author of Hannibal and Me: What History's Greatest Military Strategist Can Teach Us About Success and Failure
Dr Julia De Clerck-Sachsse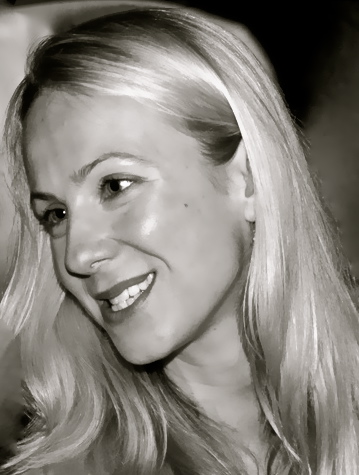 Dr. Julia De Clerck-Sachsse is speechwriter and adviser on communication strategy in the EU's diplomatic arm, the European External Action Service.
Julia has explained the EU and its policies to audiences at home and abroad for over ten years. Before joining the European External Action Service, Julia worked in the German Federal Foreign Office, in the European Commission and at the Centre for European Policy Studies (CEPS) in Brussels. She has also taught European Policy Making at the Institut d'Etudes Politiques in Paris.
Her speech will be titled: Lost in translation? Speaking about Europe to the rest of the world
Alexei Kapterev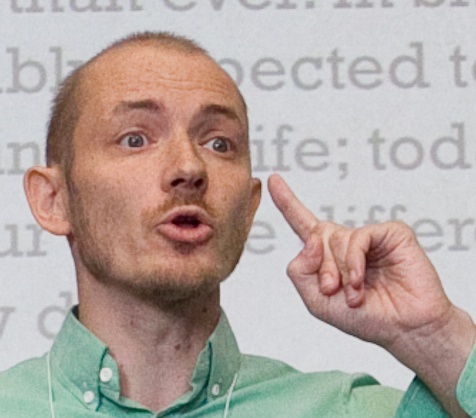 A teacher of visual communication at the Graduate School of Business Administration at Moscow State University, Alexei came to fame with his presentation, Death by PowerPoint - a presentation on presentations.
He works with Mercator, Russia's premier studio producing corporate presentations. He is the author of the book Presentation Secrets published by John Wiley.

Richard Newman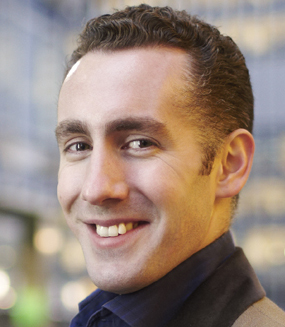 Richard Newman, Director of UK Body Talk, is the 2014 Grand winner of the prestigious Vital Speeches of the Day Cicero Awards for speechwriting.
He has taught advanced communication skills since 1995,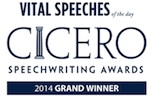 training over 20,000 people from 45 countries.
Richard's company is the official supplier of communication skills training to the London Business School.
Ryan Heath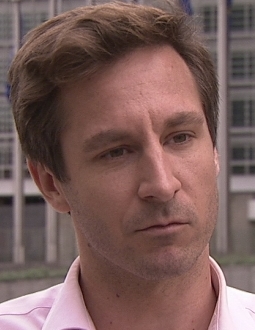 Former Speechwriter to former Commission President, José Manuel Durão Barroso, and spokesperson for Vice President Neelie Kroes.
Jan Sonneveld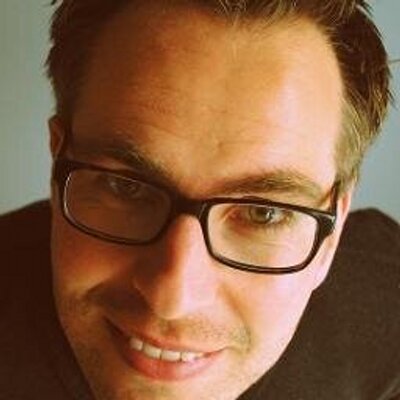 Jan Sonneveld is a speechwriter at the Dutch Ministry of Infrastructure and the Environment, where he writes for the Minister, State Secretary and other senior officials. As a freelance speaking and writing coach, he works with national and local politicians and staffers.
Rune Kier Nielsen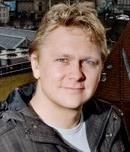 Rune Kier is the former speechwriter for the Danish Minister of Climate, Energy and Building. He has written for several Copenhagen Mayors. He presented at Ragan's Speechwriters Conference 2013 and the Danish Logograf Conference the year before. He holds a Masters Degree in Social Anthropology.

José Iturri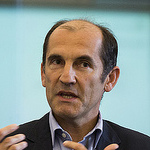 José is a senior Spanish interpreter at the European Commission's DG Interpretation (SCIC). Interpreters have a lot of experience about what makes a good communicator. He has been organising training sessions for delegates and meeting chairs for several years in order to promote better communication in multilingual meetings.
Dr Lucy Rogers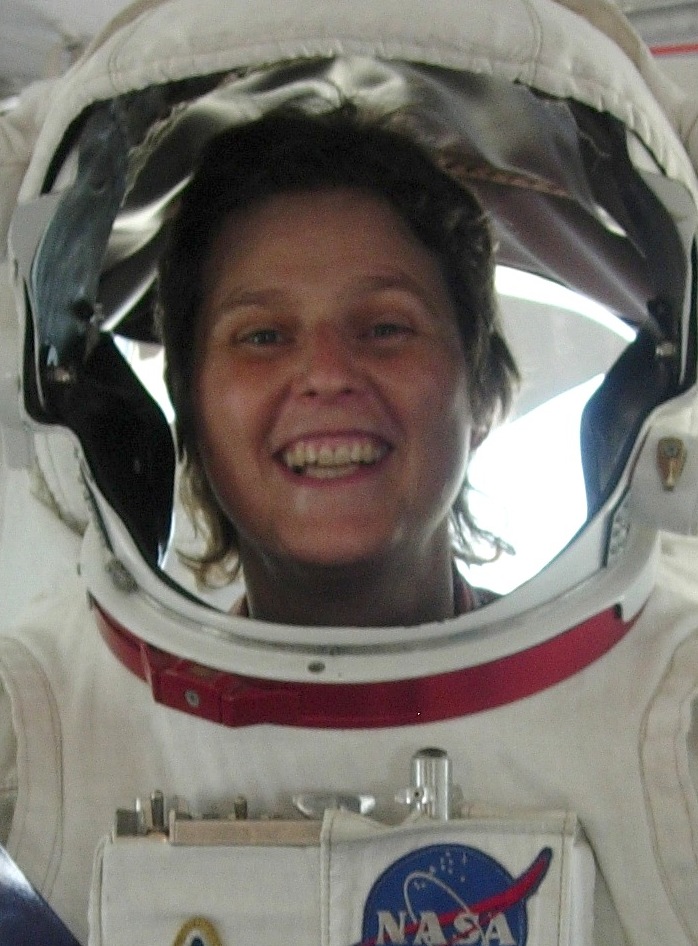 Lucy turns science into plain English. Her experiences as an engineer have been the focus of many talks and speeches. As a professional speaker and writer her clients have included the BBC, the Guardian and Southampton University. She is the author of It's ONLY Rocket Science - a book that explains rocket science without maths or formulae.

We do our best to make sure all speakers appear as billed, but we may have to make some substitutions in the event of illness or unexpected events.
More speakers will be announced in the coming weeks...

See the video of the Oxford conference in April
Invoices

If you prefer to submit a purchase order or you would like us to send you an invoice instead of paying through Eventbrite, please get in touch.

The prices are inclusive of BTW @ 21%.
Cancellation Policy
Bookings will not be accepted unless accompanied by payment and cancellations must be received no later than one month (28 days) before the conference if a full refund is to be given.
Cancellations received within 2 to 4 weeks of the first date of conference will be refunded 50%. No refunds will be given for cancellations made within 14 days.
Local Hotels

We've been recommended three Amsterdam hotels by the venue.
Students
There are a limited number of places available at a discount to people in full-time education who are considering a career in speechwriting. Details on application.

Testimonials
Click here to read an article the Financial Times wrote about one of our conferences.
It was a great event and I found the speakers provided an excellent insight into the world of speechwriting - so thank you!
Kate, IBM

We went back to the real nitty-gritty elements of the craft, and going back to basics made me think afresh about different approaches that can be taken. The Conference overall was educational, practical and full of ideas and creative energy. Attending was a brilliant opportunity – go!
Jonathan Kinsella (speechwriter at Dept of Culture, Media and Sport)

Loved the conference. Great speakers and well organized. Learnt lots.
Alistair McIntosh, Chief Executive, Housing Quality Network

Thanks especially for getting Sam Leith and David Day to speak to the group, both were utterly compelling. And thanks for all the thought and hard work that doubtlessly go into this event every year, I can't think of any other conference that's worth packing a suitcase for.
Maddy, Clifford Chance
It was a hugely enjoyable two days and an honour to speak among such stellar names. Congrats on pulling off such a successful event.
David K
I greatly enjoyed the conference, and very much appreciated being invited.
Edward Mortimer, former speechwriter to Kofi Annan

Let me thank you wholeheartedly again for having invited me to your brilliantly organized conference in Oxford. I enjoyed it thoroughly and I was impressed by the line-up of speakers, the truly international mix of people, the intellectual level of the contributions (and contributors) and the wonderful venue you had chosen
Willi Vogler, Verband der Redenschreiber deutscher Sprache

Thanks for organising such a brilliant event – I have just been raving about how brilliant the event was to my colleagues and would very much like one of them to attend next year, could you keep me on your mailing list.
Communications Director at Astellas Pharma Europe

Thanks for organising such a great event.
Ben Duncan, Senior Adviser to the Director, European Centre for Disease Prevention and Control

Thank you for an outstanding conference. Congratulations for organising multiple perspectives on speech writing – Foreign Office, UN, government and business.
Jamie Priestley
Organiser of Autumn Speechwriters & Business Communicators Conference
The European Speechwriter Network is a new career-enhancing resource for a multilingual and mobile profession. We provide a place to sharpen your skills, promote your services and set professional standards.
The UK Speechwriters' Guild is a pioneering group of people, committed to sharing knowledge about effective communication.