Autumn Workshop Extravaganza

Thursday, November 27, 2014 from 6:30 PM to 9:30 PM (GMT)
Event Details
Please note that the workshops run at the same time. You will need to choose just one to go to.
Logistics and format of the event
Location – The Telegraph, 111 Buckingham Palace Road, London SW1W 0DT
Date - Thursday 27th November 2014
18:30 - 19:00: Mixing and mingling with drinks and nibbles
19:00 - 21:00: Workshops (with break)
21:00 - 21:30: Networking
Cancellation policy - Everyone will be refunded the full amount if they cancel 48 hours prior to the event.
What we Buy when we Buy Design Research
The design research community gives a lot of attention to the challenges of selling research projects to clients, but the related issues of managing research on the client side are often overlooked. This workshop addresses a simple question: How should clients buy Design Research? How do we balance methodologies, management needs, design processes and agency capabilities? How do we turn business objectives into a well-scoped research project that delivers the right things to the right people? How do we get the most out of our time and money?
This workshop will be facilitated by experienced design researchers who have worked both agency and client side, selling and buying research and are looking to unpick what it means to deliver value with design research. Client-side design researchers will benefit from this workshop by sharing situations, approaches and outcomes and together discover patterns and best practices. Agency-side design researchers will get a clearer view of the client-side concerns; casting light on the difference in perspective.
Andrew Harder, Research Director, Canonical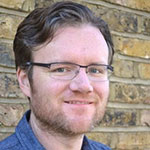 Andrew delivers experience strategy and design research for global brands drawing from 15 years of experience delivering innovative products in mobile, web, software and service.
He specialises in Emerging Market user insights, ethnographic methods and generating C-level UX metrics and scoreboards. 
Andrew blogs at http://www.andrewharder.com/
 Read more about Andrew or follow her on Twitter: @thevragrant
Hannah Scurfield, Research Director, Intel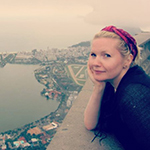 Hannah has over 10 year's experience in UX research and design including senior roles in some of the top global innovation labs. She works with technologists and designers to drive innovation across web, mobile, tablet, PC, TV and automotive technology.
Her work covers a wide range of research methods from large international ethnographic studies to guerrilla usability studies but with a focus on combining qualitative and quantitative data to identify future opportunities for design.
Read more about Hannah or follow her on Twitter: @TheDuchess
Get Back to Play:  How Play Helps Spark our Creativity
User Centered design has become the buzzword for companies large and small a like.  As the market moves towards connecting with their users and delighting them with new and innovative products, we, as practitioners, must constantly learn to look at problems and domains with new eyes.  How do we take user needs and real-world problems and come up with something new?  How can we be innovative all the time?
As children, we played in order to learn about the world around us and press against our growing boundaries.  We took wild journeys of fantasy where every object in front of us had possibilities.  This concept of child-eyes essentially means abandoning our ingrained assumptions about the world around us and seeing something with a sense of innocence.  It means we have to break out of our normal modes of interaction, be prepared to take risks, to breakdown old habits, and build up new.
This workshop will quickly cover the concept of play as a cognitive developer, and will run through a series of exercises that will illustrate, through group activities, individual exercises and physical challenges, the individual the different modes of play and thinking that help adults tap into collaborative, creative, playful thought. 
Rosemary King, Product Manager at Pivotal Labs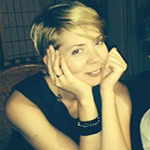 Rosemary is a Product Manager and User Researcher with a passion for understanding how technology can help products and services improve people's lives. She works with companies and teams to define opportunities and iterate on products that make sense to their users.
In London, she hosts Product Office Hours, where founders and companies come in to discuss their product challenges, and what to tackle next.
Read more about Rosemary or follow her on Twitter: @RozemaryKing 
When & Where

The Telegraph
111 Buckingham Palace Road
SW1W 0DT London
United Kingdom


Thursday, November 27, 2014 from 6:30 PM to 9:30 PM (GMT)
Add to my calendar
Organizer
UXPA UK
The UK Chapter of the User Experience Professionals' Association (UXPA) is a not-for-profit organisation run exclusively by volunteers. We are affiliated with the International UXPA.
We bring together UK professionals who share a vision of creating compelling technology that meets users' needs, desires and abilities. These professionals come from a broad family of disciplines such as user-centred design, research, and human factors.
Through our events and other work, we:
- Provide UX practitioners with opportunities for learning and professional growth
- Champion the benefits of user-centred design techniques and approaches
Our Chapter is governed by some policies and bylaws of UXPA International, but has enough freedom to define many of its processes and policies. All of our bylaws are described in our Constitution, which was ratified in July 2013.
As a volunteer organisation, we do our best to support the community. Participation from, and collaboration with, the community is crucial. 
Autumn Workshop Extravaganza