Actions and Detail Panel
AVATAR 3D INNOVATION FORUM
Thu 27 April 2017, 16:00 – 18:00 BST
Description
Engineering students at Aston University Engineering Academy involved in an Innovation project with Avatar 3D have been experimenting with white/dark chocolate customising design to 3D print complex structures.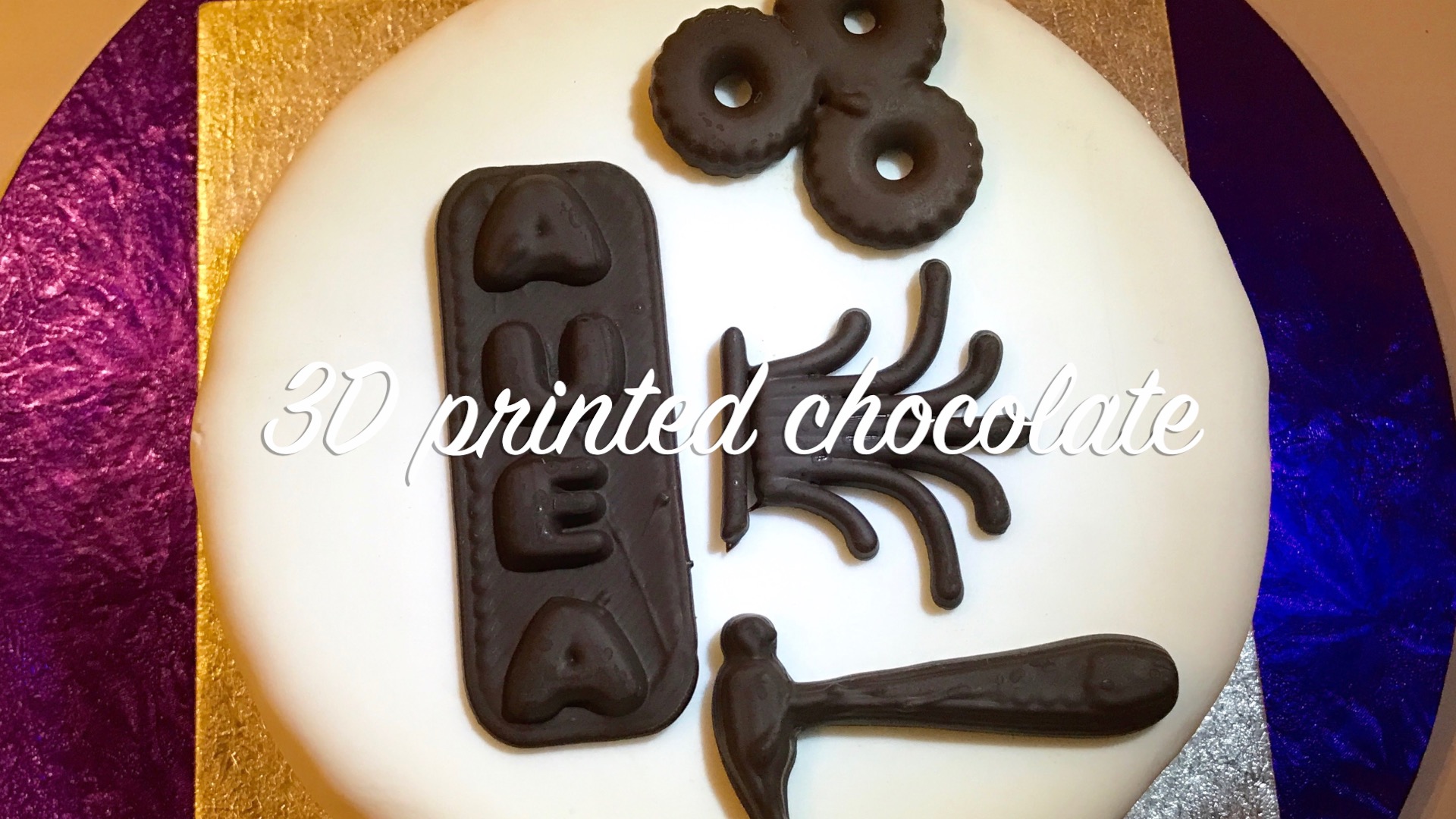 On Thursday 27th of April, students will demonstrate the chocolate additive manufacturing process, sharing their experience in manufacturing a chocolate extruder, obstacles faced and the challenges they overcame to enable them to 3D print bespoke chocolate engineering moulds/tools.
Students would like to invite heads of Design Technology, Food Technology Teachers, Technicians, any other interested parties at secondary schools to attend an innovation forum to learn the 3D printing chocolate process -
''the future of chocolate fabrication''
and provide feedback on how this innovative chocolate printing technology can be aligned to the curriculum, enhancing the student learning experience.
Those who attend this forum supporting the curriculum delivery process can claim for a free video tutorial guide to 3D printing chocolate process and a free upgrade to chocolate extrusion.


Please contact Revathi Timms, Executive Director of Avatar 3D : contact@avatar3d.uk
for more details on this Innovation forum and offer.
16:00 - Arrival
Networking with refreshments ''chocolate fountain''
16:30 - Introduction to Avatar 3D / AUEA Innovation project
16:45 - Demonstration from students, 3D printing chocolate
17:00 - Q&A, feedback
17:30 - 3D Scanning of faces / Application of 3D printing chocolate
18:00 - Close
We look forward to welcoming you on the 27th.


Date and Time
Location
Aston University Engineering Academy
1 Lister Street
Birmingham
B7 4AG
United Kingdom