Description
Take a measure of gin, add in a splash of scotch whisky, top up with craft beer, add some food and serve with a garnish of music, activity, art and crafts – it's the perfect recipe for Aviemore's brand new festival, Aviemore Big Mix.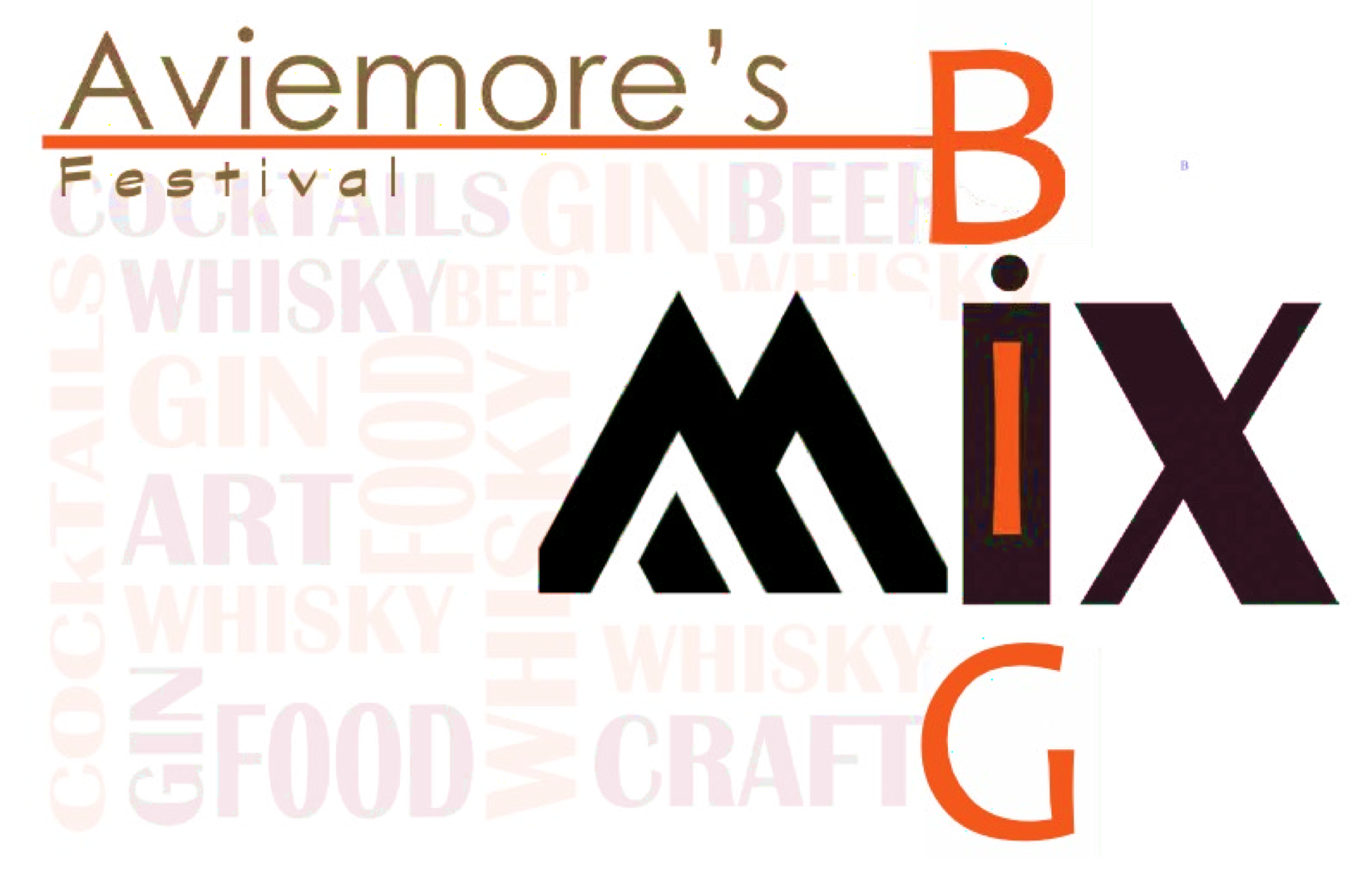 Sponsored by Speyside Distillery & THE SNUG, in partnership with The Scottish Gin Society.
Sunday 22nd September
10 - 4 KINRARA GIN DISTILLERY Visits - pre book discounted tickets ON SALE NOW
10 - 2 The Festival Brunch & cocktails THE HIGHLAND LINE - book direct
12 noon Single Malt Artisan Distillery Tour SPEYSIDE DISTILLERY - pre book tickets ON SALE NOW
12 - 2 Festival Buffet ROUTE 7 CAFE - book direct
12 - 3 Detox & recovery lunch & take-aways LA TAVERNA - book direct
12 - 4 Single Malt & Craft Gin Tastings THE SNUG - drop in throughout the afternoon and sample
2.45-4.30 Single Malt Artisan Whisky Tasting on the Strathspey Steam Train SPEYSIDE DISTILLERY - pre book tickets ON SALE NOW
Festival partners, sponsors and discounts with all SATURDAY MAIN EVENT tickets: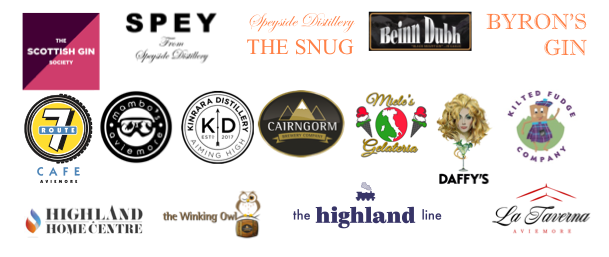 THE SNUG 10% All Spirits
La Taverna Restaurant Menu 10%
The Highland Line Restaurant menu 10% ( excludes special events)
The Winking Owl & BOTHY BAR 10% FOOD & Cairngorm Beers plus 5% other drinks
Route 7 Café 20% Special buffet lunch menus Sat & Sun
Highland Home Centre 20% Gifts & Homewares
Mieles Gelateria 10%
Kilted Fudge 10%
Limited tickets - MAIN EVENT OVER 18's ONLY -Proof of ID will be required
Purchase of all main event tickets are to be exchanged for a weekend wristband pass with proof of age ID- these are available for collection from 10am Friday 20th September at THE SNUG and from 12 noon at La Taverna.
LOCALS DISCOUNT - Do you live in PH19 - PH23 postcode ? Then you can buy a discounted locals ticket direct from THE SNUG - just bring along proof of resident address ( utlility bill)
Tickets are currently being sold awaiting grant of event license and content may be subject to change.