Avoid nightmare client syndrome business law Jo Rogers-Masterclass Webinar

Tuesday, 5 April 2016 from 18:45 to 21:30 (BST)
Event Details
Avoid Client Nightmares ! 
Client nightmares are disruptive, and often totally preventable. This is why I have joined forces with Jo Rodgers (a smart group of lawyers who specialize in SME law) to enable you to make the legal aspects of your company simple. To make your life and your freelancing career easy breezy.  
Learn How to Get Out There Without Overwhelm!
Understand what you need to be legally compliant and what you don't. Navigate how to protect both you and your client experience. So you can enjoy what you do and know you are giving your clients a secure and transport experience too.
See the Bigger Picture but Acknowledge the Smaller Steps 
Understand how to navigate requests for refunds that destroy your cash flow for the month, Threats of lawsuits. Also discover why business law is worth investing in and why it matters for the flourishing and thriving growth of your business.
What Else Will I Learn ? 
SME's are one of the fastest growing sectors in business , yet they are incredibly underserved legally. Too often they are stuck in the trap of not being able to afford the legal support they need to remain protected and profitable. 
1) Learn how to protect your freelancing business from dodgy internet contracts that are full of holes that leave you and your client vulnerable 
2) Build working agreements that reflect the ethos and values of your company that are clearly communicated to clients and potential partners
3) Discover the wisdom in having supportive and concrete legal agreements and how they can support you to thrive effortlessly 
About Your Speaker:  Jo Rogers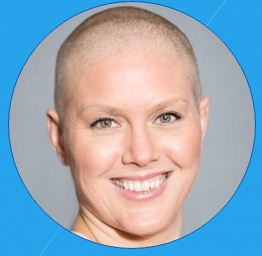 A business with robust systems, templates or an in-house lawyer is more likely to attract investment, grow quickly or be sold than one without. Those businesses without will have an unknown number of legal gaps, which may mean that they fall foul of legislation, waste time and money on legal disputes or become subject to burdensome obligations.
Jo is passionate about providing effective fixed-cost solutions, and a dedicated lawyer who will proactively look out for issues that arise and create policies, procedures and systems to suit your business in a bespoke way. Jo passion is to create access to legal support without the hefty price tag and confusion.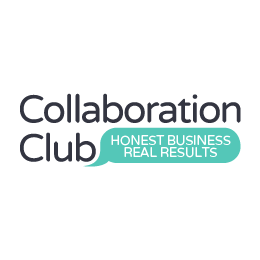 We believe that your business dream should be realised, and it can be done easily. Collaboration Club is a community for solopreneurs, entrepreneurs and early stage business owners looking to grow from a solid foundation.
When you started your business you were full of passion, excitement and determination

 to succeed, finding motivation wasn't a problem, it was almost as if you were being naturally pulled forward as ideas come to mind and the business came together.
But as time has past the reality of the hours, number of spinning plates and sheer tenacity required has begun to take it's toll. 

You have a number of foundations in place although most of the time all you can see is the mountain of things still to do.

 You're tired and relationships are strained . 

The dream is diminishing
Sound familiar?  
We're the turning point....
Let's free up your time

 by giving you access to our library of resources containing a host of productivity tools which will 

simplify the tasks you're not passionate

 about freeing up time to do the things you love.

 Keep you connected to your vision

 and work with you to break it down into bite size chunks with our monthly Collaborate Forward Events. We'll give access to 

accountability partners 

who keep you 

focused on your goals

 and provide educational events to build your expertise. Plus much much more.
Do you have questions about Avoid nightmare client syndrome business law Jo Rogers-Masterclass Webinar?
Contact Collaboration Club
When & Where

Corney and Barrow
25 Fenchurch Avenue
EC3M 5AD London
United Kingdom


Tuesday, 5 April 2016 from 18:45 to 21:30 (BST)
Add to my calendar
Organiser
CREATIVES: It's time to wake up to 3 truths:
You are not here to trade your time for cash building someone else's dream for them!

You were given your own gifts and passions so that you can use them in the service of others in return for money!

You CAN build this business with the right guidance, support and team
This is your alarm clock Wake Up - Start Up - Stay Up
Avoid nightmare client syndrome business law Jo Rogers-Masterclass Webinar