Description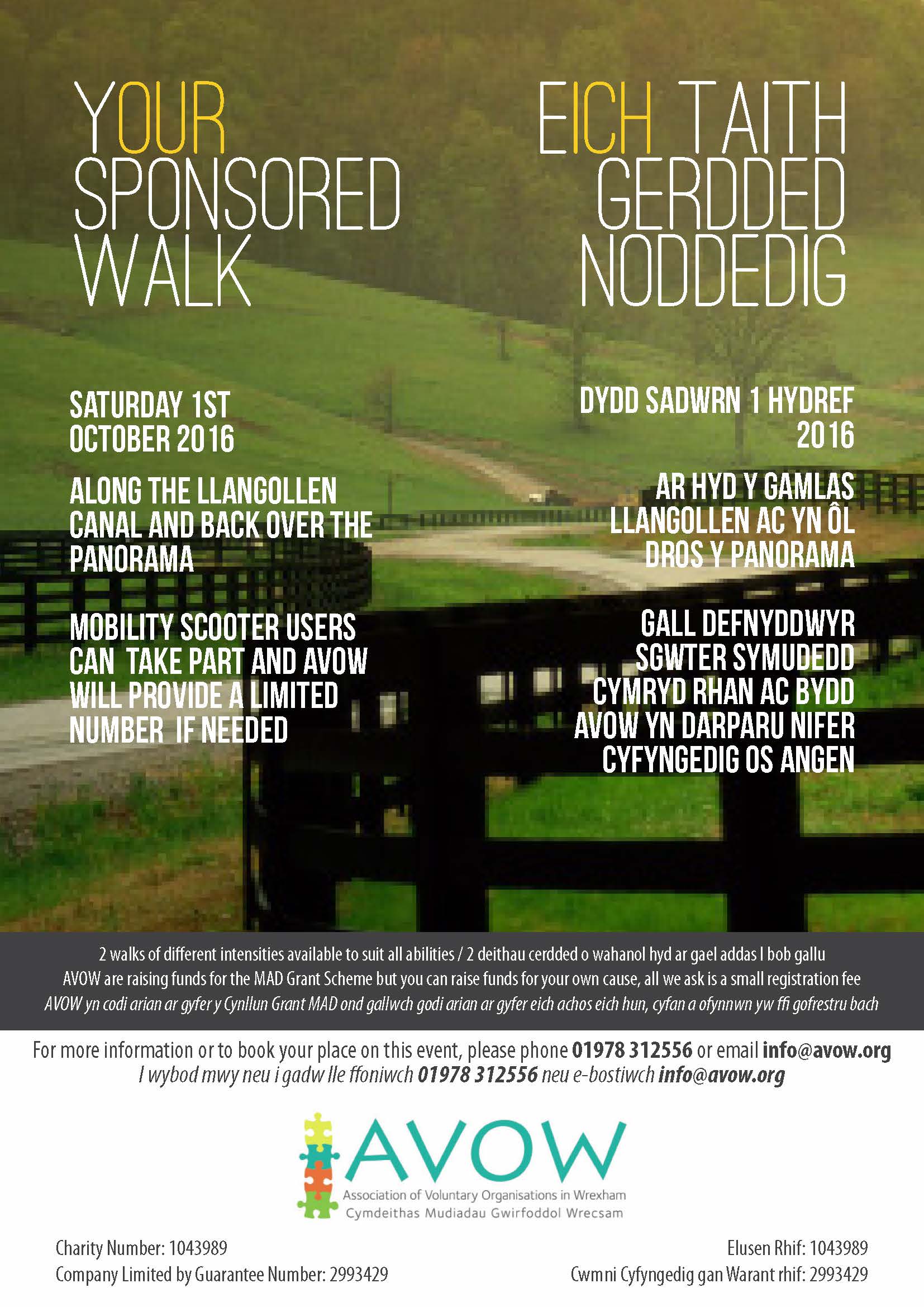 As in previous years AVOW's aim is to raise funds for its "Make A Difference (MAD)" grant scheme, but other organisations/people can raise funds for their own charitable/community causes. All AVOW requests is a small registration fee of £5 per sponsor form (e.g. a family) towards the cost of organising the event and as a contribution to its Make A Difference Grant Scheme.
The walk will be in two parts:-
* First along the canal footpath from the Trevor Basin to Llangollen (Approx 5 miles) ;
* Secondly, for those who wish a more challenging return walk via Dinas Bran and the Panorama to Trevor. (Approx nine miles in total)
After the first stage a Mini bus would be available to return walkers, leaving the walk in Llangollen, to Trevor. The first stage of the walk is suitable for pushchairs and wheelchairs.
If you are interested in participating in the walk, and to enable AVOW to assess the demand for the event, please contact Tom Blackwell via email at thomas.blackwell@avow.org or Ken Rowlands at ken.rowlands@avow.org or alternatively call 01978 312556 by Friday 12th August 2016.
To Donate or Fundraise for this event please follow this link - https://mydonate.bt.com/events/avowwalk/350150